10 Things to Do When Shopping for a Used Car
If you're in the market for a used car, you're not alone. More than 38 million used cars were sold last year, according to Edmunds.com's 2015 Used Vehicle Market Report.
With so many used cars on the market, finding the right one can be daunting. Figuring out financing, finding specific models, inspecting the car for damages and repairs — used car shopping brings many unique challenges you likely won't encounter on a new car lot.
The bottom line: Finding a gem instead of a lemon is no easy feat. So before you agree to buy a used car, here are 10 things you should do during the car-shopping process.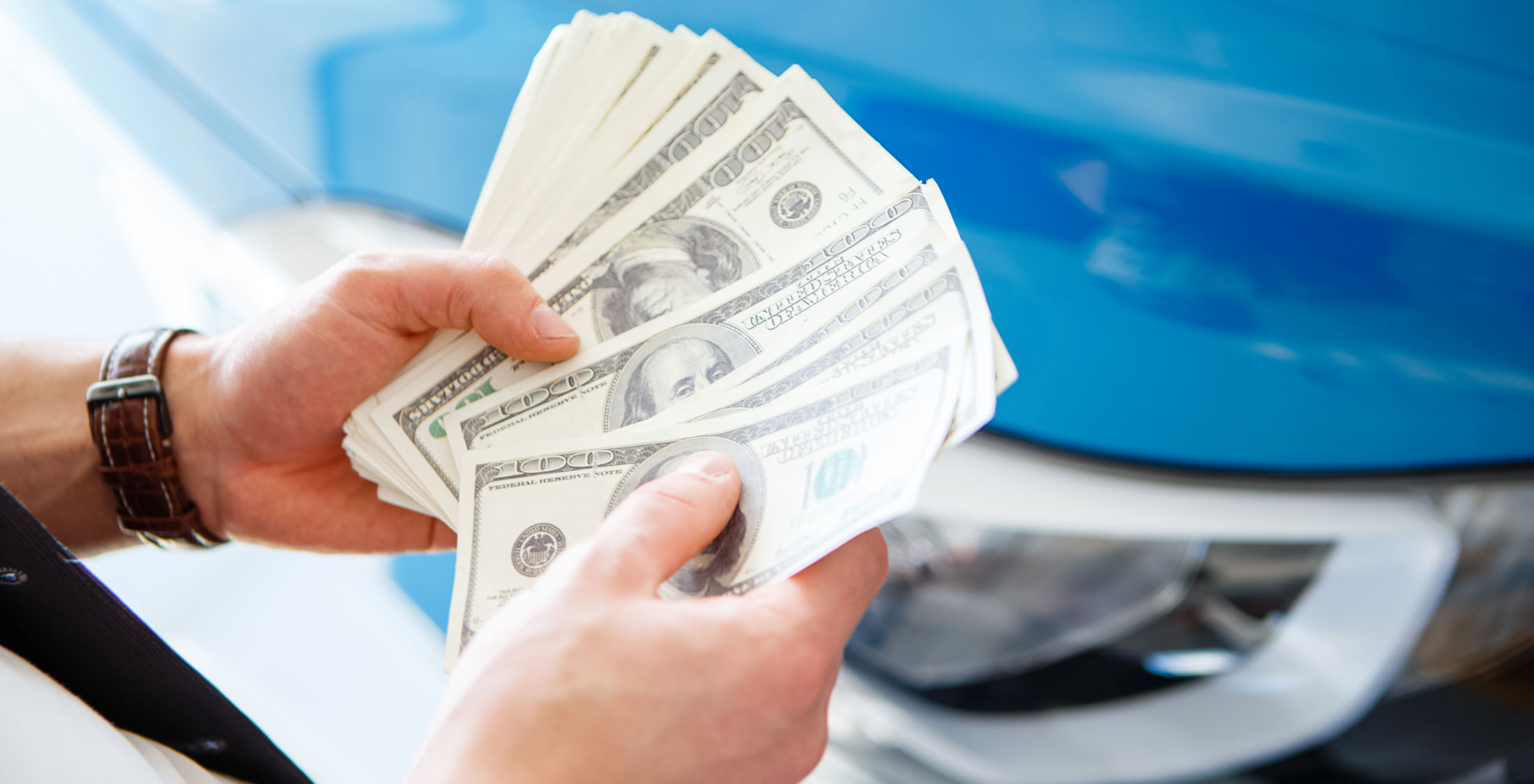 1. Set a budget.
Before you start shopping around, you have to know how much car you can afford. The average price of a used car in 2015 was around $18,500, according to Edmunds. But that doesn't mean you should search for cars in that price range. Instead, your income should determine the purchase price.
"A good rule of thumb is no more than 25 percent of your monthly household income, including the cost of fuel, insurance, repairs and maintenance," said Kristen Andersson with Instamotor, a private-party used car marketplace. However, some experts say allocating no more than 10 percent of your gross income to a monthly car payment is a wiser move.
According to CNN Money, car insurance is usually about 5 percent to 8 percent of the purchase price, but can run as high as 12 percent. And, registration fees are typically between $50 to $125. Some used cars might not be covered by warranties, so you'll need to leave room in your budget for unexpected repairs and maintenance costs. Given this, you might be safer setting a used car budget that's closer to 10 percent to 15 percent of your monthly income.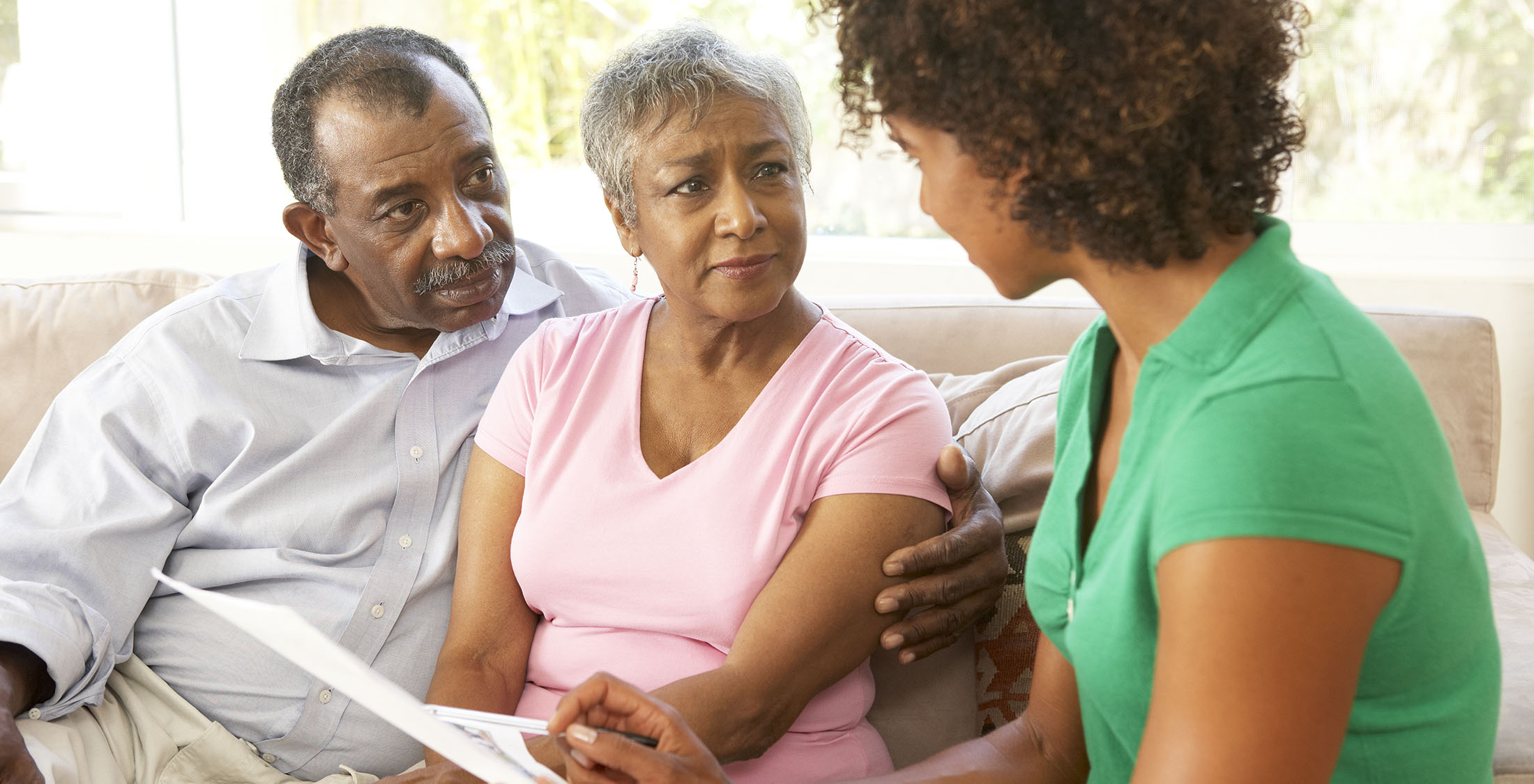 2. Figure out the best financing option.
"When financing is already in place, buyers are empowered to negotiate like a cash buyer for any car — regardless of make, model, year or mileage — at any dealership," said Todd Nelson of LightStream, SunTrust Bank's online consumer lending division.
Some personal finance experts recommend shopping banks and credit unions instead of dealerships for used car loans. However, some lenders might add extra costs in fees, according to Nelson. "Unsecured loans can be a convenient option, but it's important to shop around as they often have high interest rates and lengthy approval times," he said.
Nelson recommended shopping both banks and dealerships and then crunching the numbers to see which financing offer makes the most sense.
"While dealers might have special financing incentives, sometimes even a zero-percent loan offer may not be as cost-effective as a cash-back incentive coupled with low-interest financing," he said.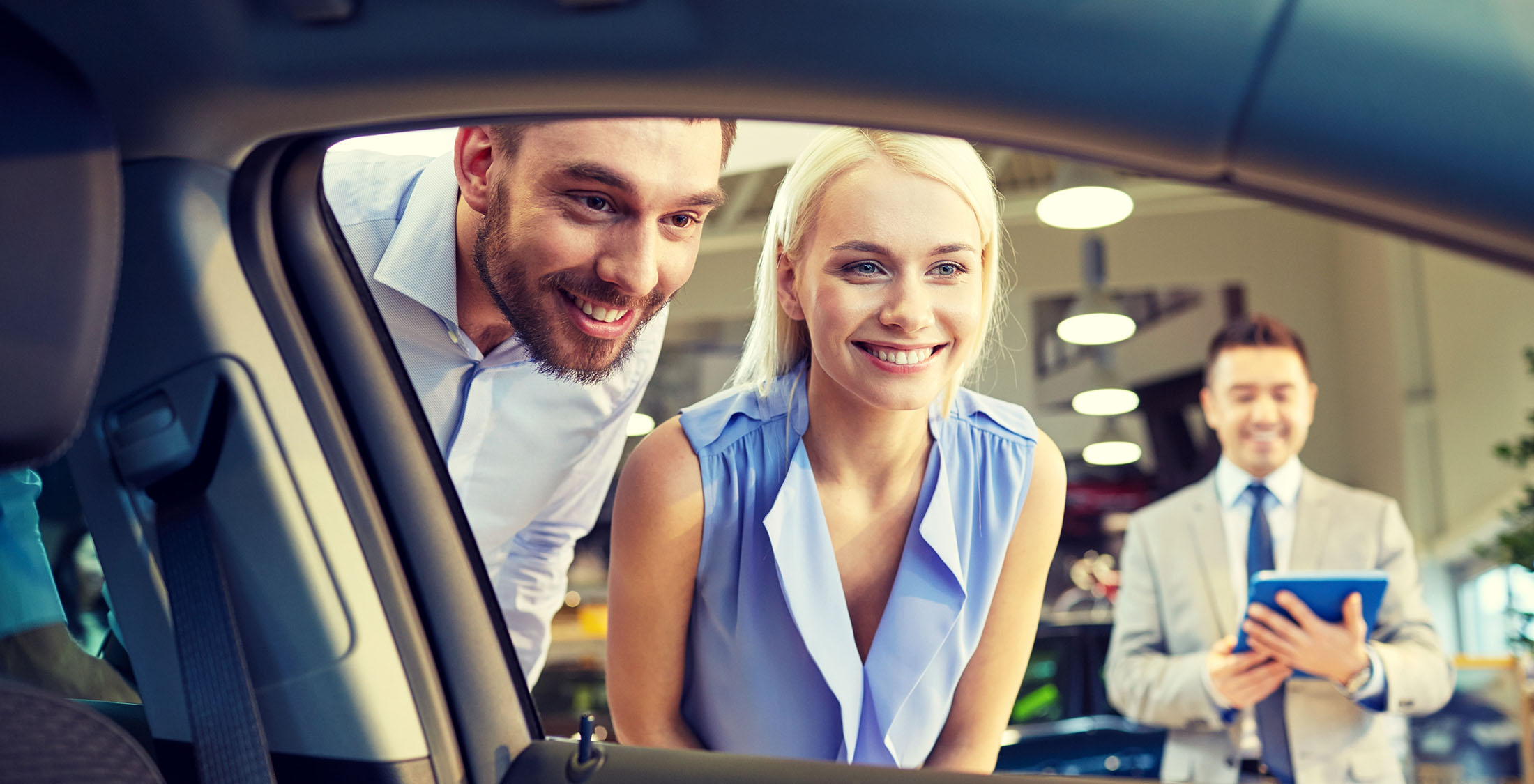 3. Expand your used car search.
Although staying local keeps the used car buying process simple, you might get a better deal by searching for a car in nearby cities.
"Many used car shoppers may not be aware that car prices vary across the country," said Brian Kramer from CarGurus.com. "Expanding a car search can yield savings, and it might be worth it for shoppers that are truly driven by price."
In fact, a CarGurus report found the West Coast has a larger concentration of higher used car prices with Fresno, Calif., taking the top spot. Meanwhile, the Northeast and some Southern states have the more affordable used car prices — Miami is considered the most affordable city to buy a used car.
See: Most (and Least) Expensive States to Own a Car
"There are regional hot spots where shoppers can see legit savings by opening up their search to a nearby city," said Kramer. "For example, used car shoppers in Chattanooga could save almost 4 percent on a 2013 F-150 if they expand their search to Atlanta."
4. Research used car prices.
One of the most popular ways to research used car prices is through Kelley Blue Book, an online reference that lists used car prices. It's an excellent source that gives you a general idea of what used cars are worth. However, it might not be 100-percent accurate 100 percent of the time, according to one expert.
"A common misconception among consumers is that Kelley Blue Book is a definitive guide for car pricing — but nothing could be further from the truth," said Shayrgo Barazi, founder of CarSumo, a car classifieds site. "The fact is, pricing varies depending on many factors, including desirability of the car and how many are available."
If the used car you're looking for is popular and in high demand, you might end up paying more than what KBB says it's worth.
"A few years ago, I was searching for a 2000 Subaru 2.5RS and found one in my price range," said Barazi. "I spoke with the seller and found out he had sold the car within one hour to someone that got into a bidding war with five other buyers. The car ended up selling for $1,000 over the Kelley Blue Book listed price."
The main takeaway from Barazi's experience? "Use Kelley Blue Book as a reference, but know there are scenarios where it doesn't reflect the current market pricing," he said.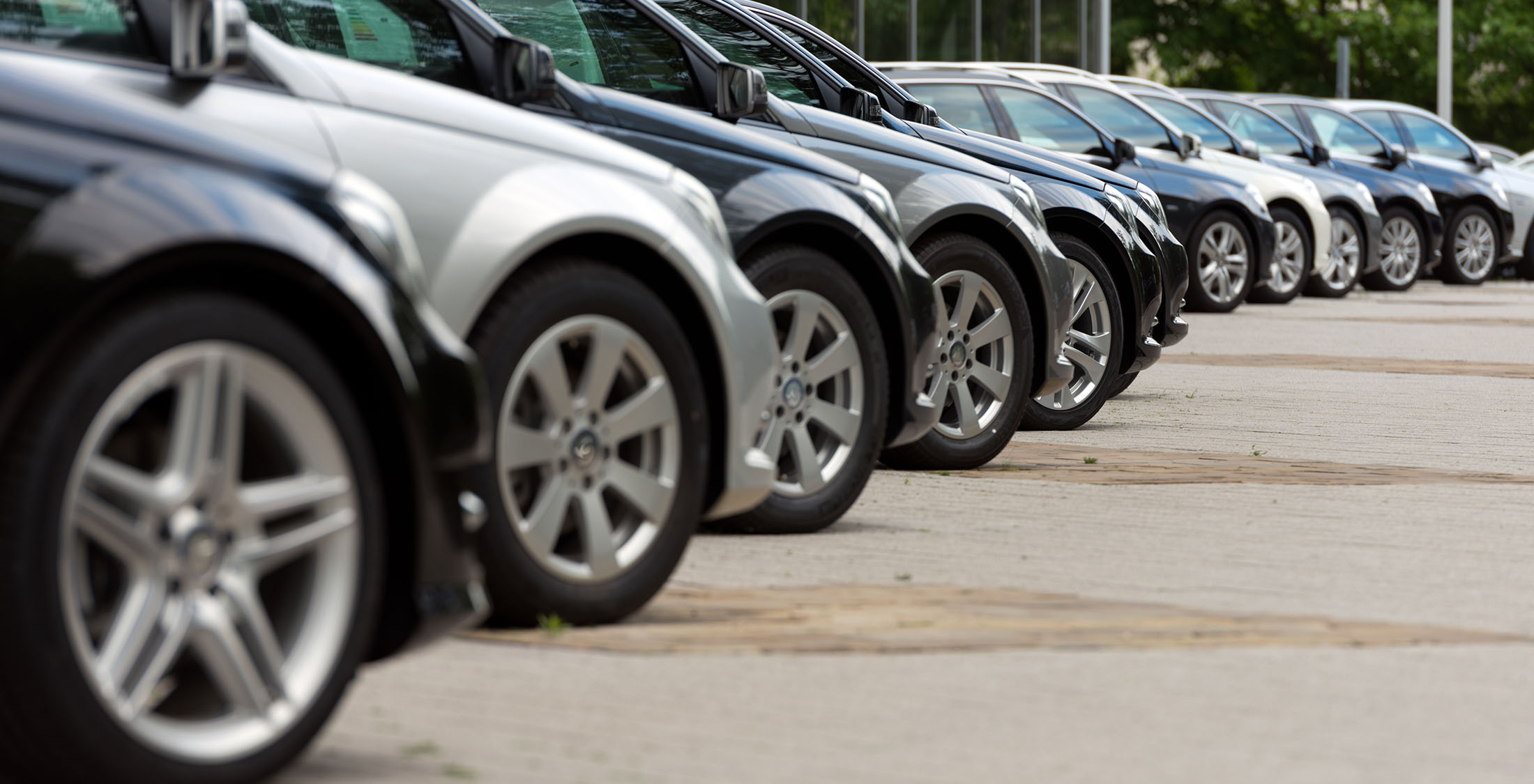 5. Shop multiple used car dealers.
Buying a car is one of the biggest purchases you will make in your life, so it's crucial you get the absolute lowest price possible. And one of the best ways to get a great deal is to shop around at multiple used car dealers.
"Never go to just one dealer," said legal and negotiation expert James Goodnow. "Find similar cars at multiple dealers to force them to bid against each other."
If a dealer won't budge on price, you might be able to negotiate other perks into the deal. "It's not always about dollars and cents — create value with options," said Goodnow. "Window tinting, stereo upgrades, extended warranties, better financing options or sport packages can bridge that gap."
And if working in more options into the car's sticker price doesn't get you to the price or value you're looking for, don't be afraid to walk away. "Know your alternatives," said Goodnow,  "and never feel like you have to stay and purchase this car. There will always be other vehicles."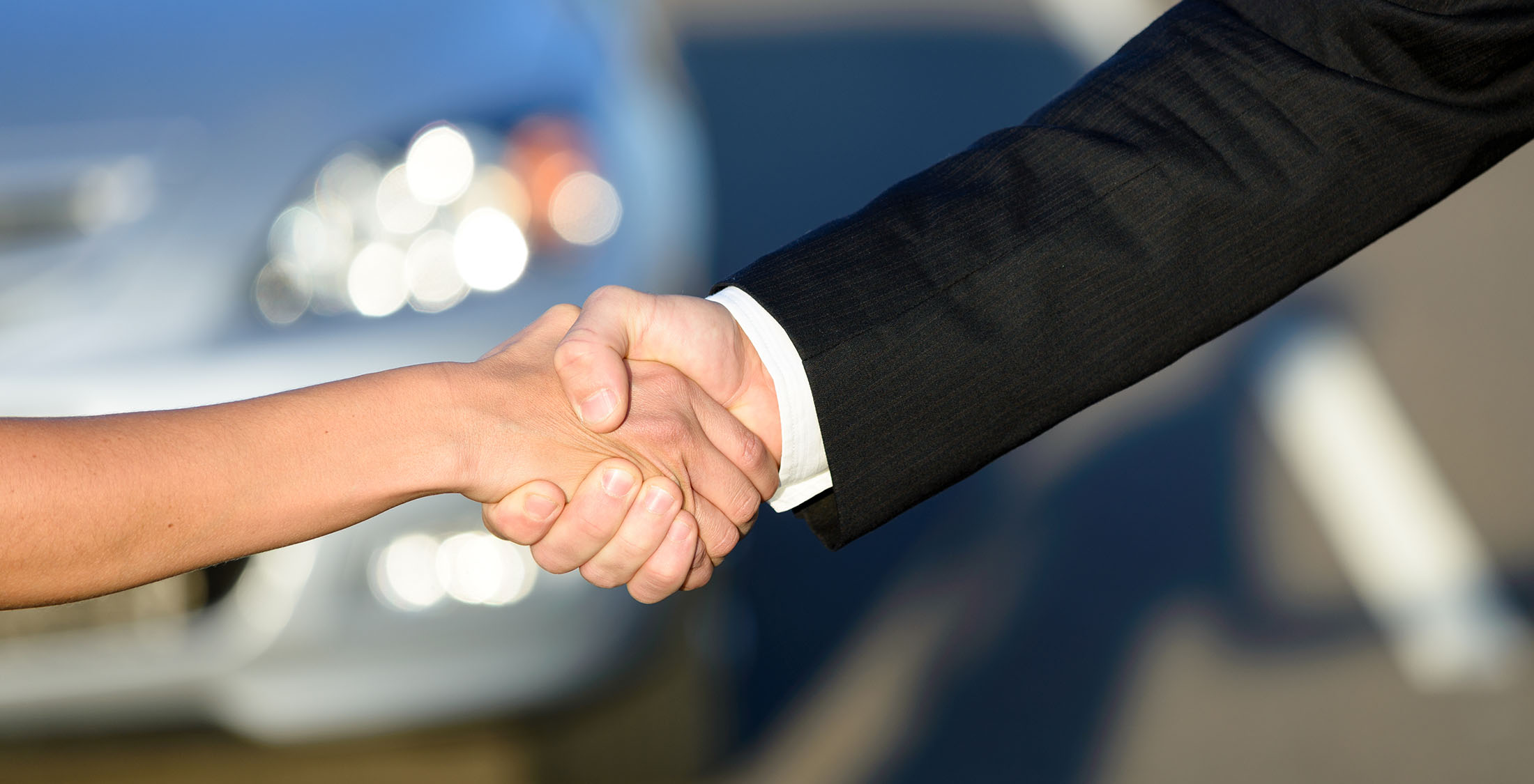 6. Practice the art of negotiation.
After you've searched the prices at competitive dealers, it's time to start the negotiation process. Negotiation is generally one of the unpleasant parts of the car-buying process, but there are some ways to make it shorter and put the odds in your favor.
Goodnow said used car buyers should make the first offer. "In general, it's best for you to anchor the parameters of the negotiation by making the first offer," he said. "Dealers will generally not want to bid against their own prices, so don't be afraid to put in an offer at or below the dealer invoice price."
He also said buyers should be prepared for a bit of back and forth, also known as "volleys."
"It's not unusual for this process to happen three or four times, so leave room in your negotiation for these volleys," he said. "It's nice to think that a dealer will cut to the chase, but the reality is most won't; it's too ingrained in the car-buying culture."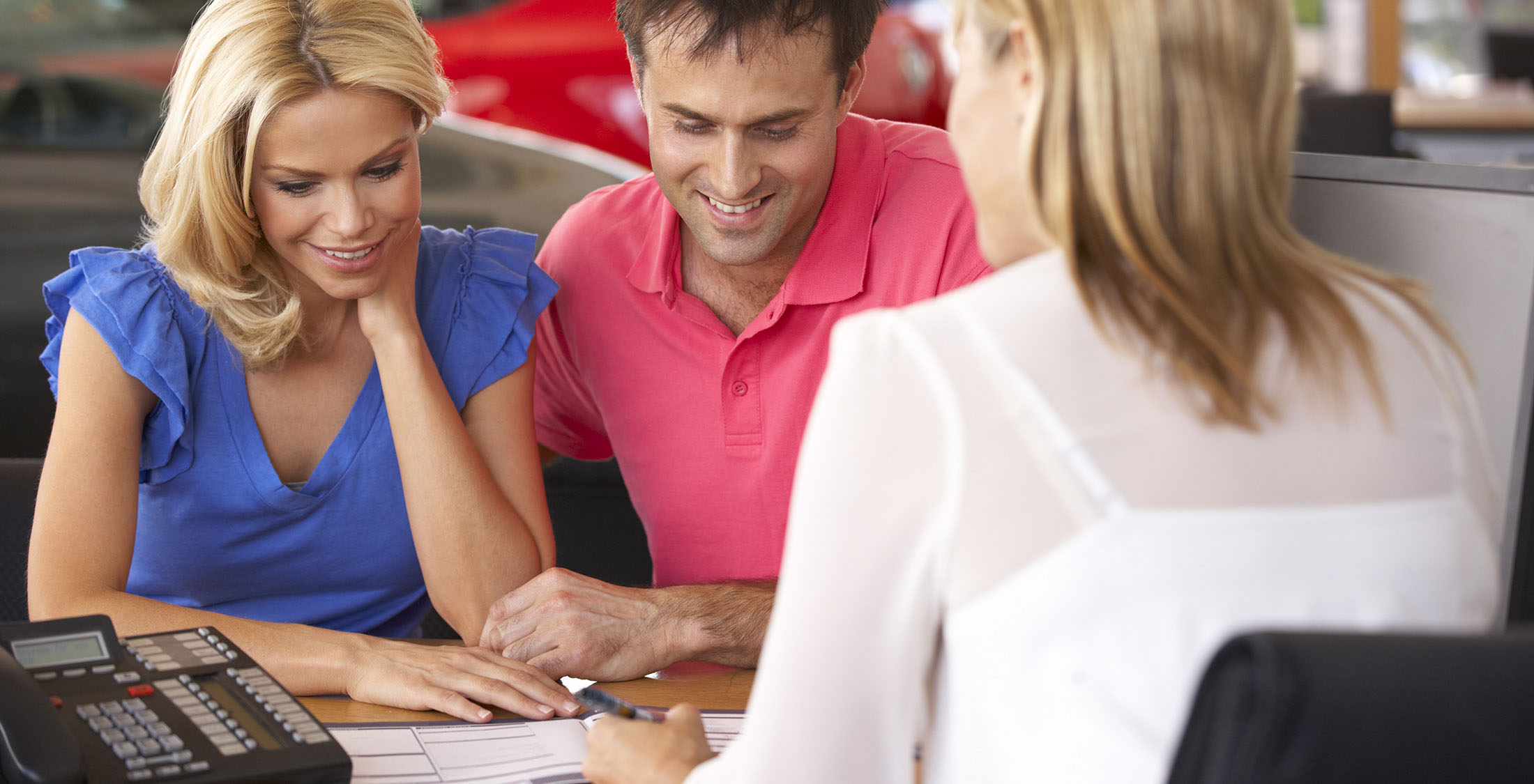 7. Get a used vehicle history report.
Before you write a check for your used car, getting a vehicle history report is a critical step in the process. You'll need the car's vehicle identification number, or, in some cases, just a license plate number. Sites like AutoCheck.com and Carfax.com are two popular go-to sources for these reports, which can reveal essential information such as reported accidents, odometer checks and more.
Keep in mind, however, that sometimes a vehicle history report doesn't always give a complete picture of the car's history.
Robert Palidora, who's registered with National Securities, a provider of financial products, warned against completely relying on these online reports. For example, you might not see every single accident on the report, especially unreported accidents. Still, a vehicle history report is a great place to check for major claims, ownership and service records, said Palidora.
In addition to getting the car's vehicle history report, Palidora also suggested doing a basic Google search of the specific model and adding the word "problems" to the search.
"You'll be surprised what pops up," he said. "There's usually a blog or online forum where owners talk about the pros and cons of owning that car."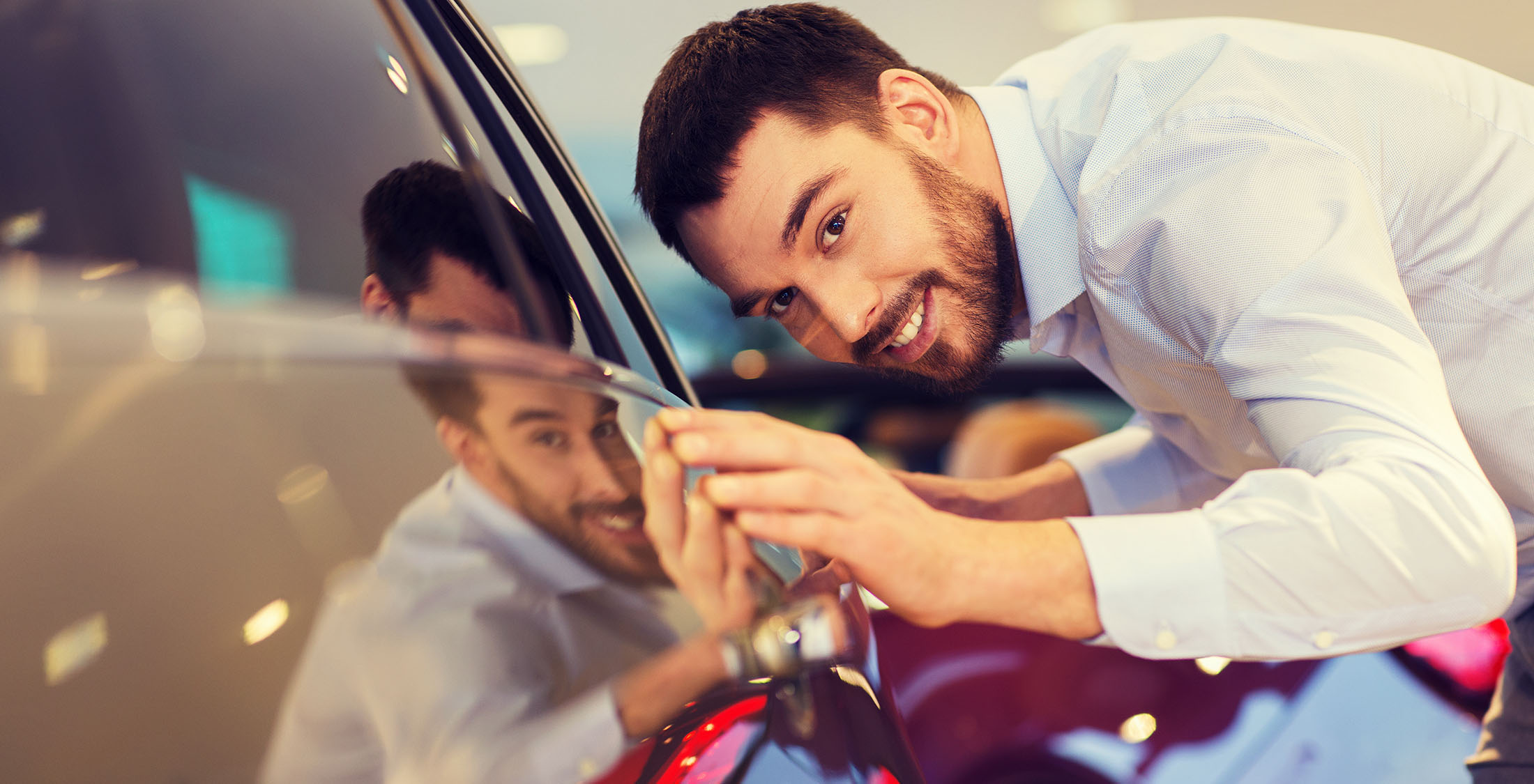 8. Inspect the car's exterior and interior — and do a test drive.
Before you buy, make sure the car is in the best shape possible, inside and out. Doing this can be intimidating, especially if you don't know much about cars or what to expect from a car that has already spent many years on the road. Luckily, Richard Reina, product training director at CARiD, has some tips on how to thoroughly inspect a used car.
During an external walk around, he suggested you check for clean and chip-free paint, clear glass and signs of rust. You should also ask the seller when the tires were last replaced. Also, look under the hood, and examine the brake fluid — it should be yellow, amber or brown in color. But if you see dark fluid, it likely needs to be changed.
You'll also want to see how fast the car starts during your test drive. According to Reina, it should start within two to five seconds with no unusual noises. There should be no unusual noises when the car is idle, as well. And while you're inside the car, check its interior, including:
All exterior lights, including high beams, turn signals and brake lights
Windshield washers and wipers
Power locks
Windows
Mirrors inside and outside
Dash gauges
Brake pedal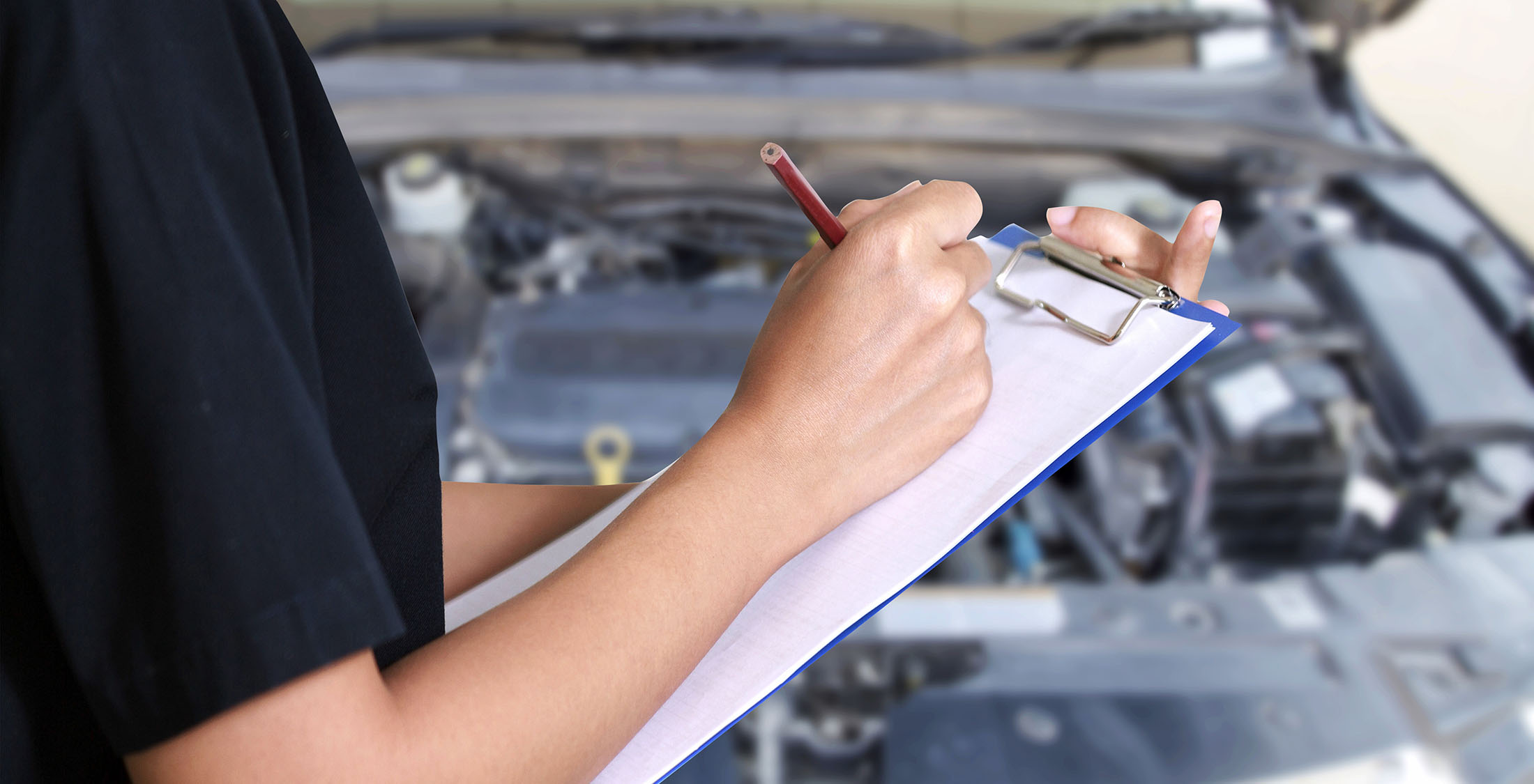 9. Get a professional to inspect your used car.
In addition to conducting your own inspection, it might not hurt to get your used car checked out by your trusted mechanic before you purchase it.
"Your mechanic should be able to tell you if there are any glaring issues that may come up in the near future, if there are typical problems seen with the vehicle and how expensive repairs tend to be on the vehicle you want," said Shawn Miskelley of Preventative Maintenance Repair, LLC. "Paying a small amount to have the vehicle checked out could end up saving you thousands and a huge headache down the road."
Edmunds advises you get a mechanic to inspect the car before the final negotiation for purchase. And fortunately, the price tag for this inspection shouldn't be too high; Edmunds reports the price is an estimated $100, which is equivalent to about an hour's work.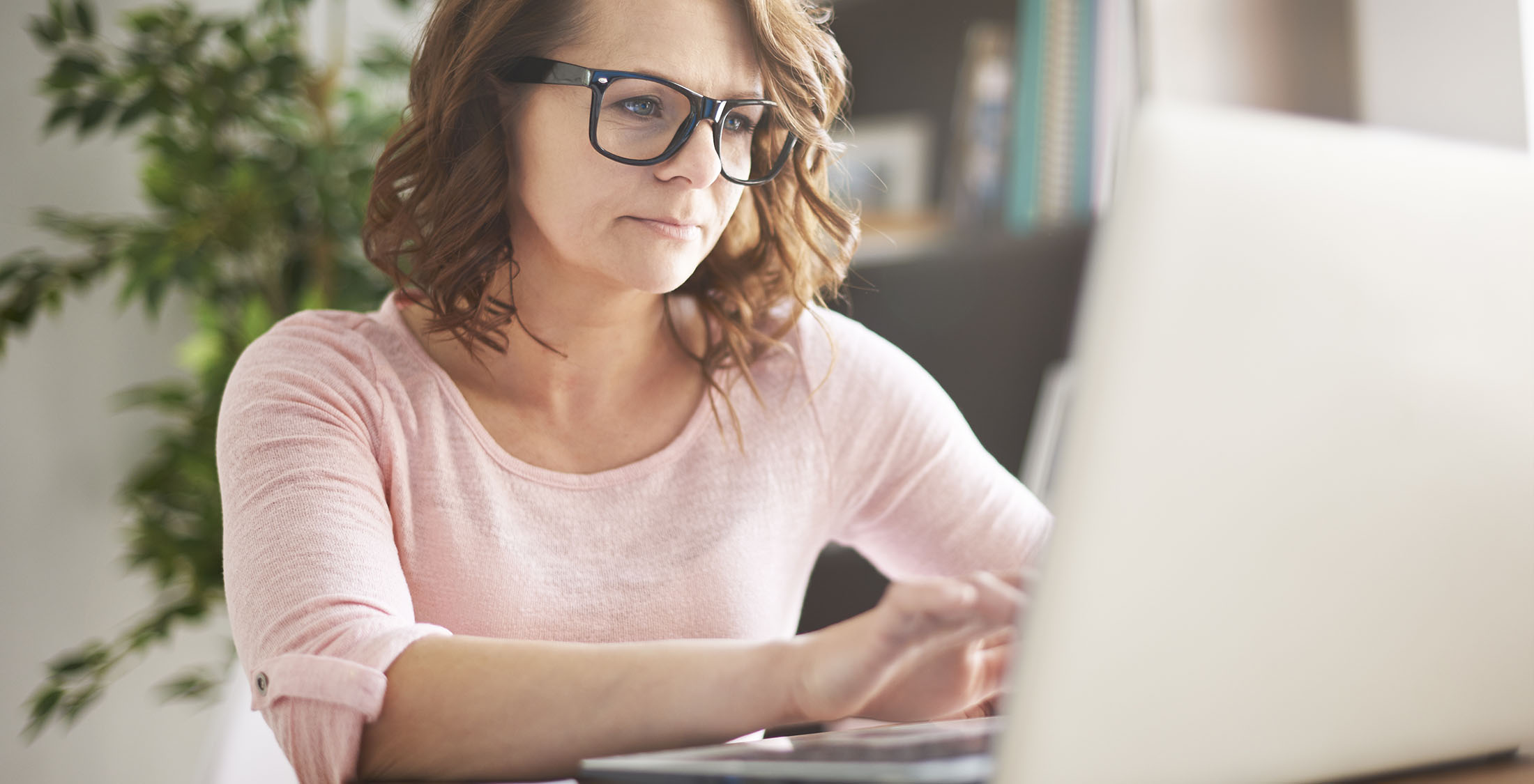 10. Research used car insurance costs.
Insurance rates can vary depending on which company you use. But did you know the type of used car you buy can also influence how much you pay for coverage?
"One key thing many people don't even think about until after the fact is that different vehicle models often have very different car insurance premium costs," said Joel Ohman, president and CEO of CarInsuranceComparison.com. The cost of insurance might not be a top priority when shopping for a car, but it can impact your decision-making process.
"If you are on the fence and like a number of different vehicle models and one is cheaper per month for car insurance, it might be just the thing to help you make your decision and save money at the same time," said Ohman.
He also added that many "third-party auto finance companies will require you to purchase full collision and comprehensive car insurance coverage on your vehicle until you have paid off the [car] loan in full. If you ordinarily would not want to purchase this … then you are now paying an even higher cost to finance rather than pay cash."