5 Cheap, Stylish Cars for Subprime Borrowers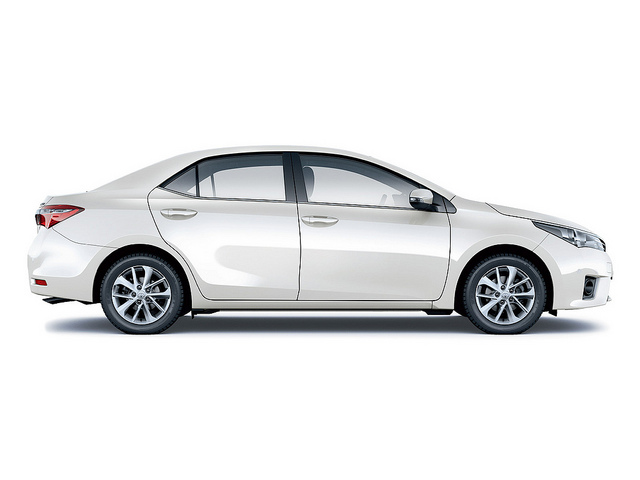 Subprime credit, as the name implies, is less-than-impeccable credit. Edmunds.com considers a credit score below 620 subprime. If you miss a few payments on your existing credit cards, car loans or student loans, credit rating agencies have the perfect reason to label you with this borrowing scarlet letter.
If you are in this boat, subprime auto loans might be your only option to finance a car.
What is a Subprime Loan?
According to the U. S. Department of Housing and Urban Development, subprime loans are intended for borrowers with tarnished or little credit history. Subprime borrowers receive higher rates of interest because the lender considers repayment a greater risk.
According to Forbes, applicants with a credit score below 680 are considered subprime for auto loans and will qualify accordingly as bad credit auto loans.
Good and Bad News for Subprime Borrowers
Edmunds points out the good news — borrowers with poor credit can still obtain financing with bad credit auto loans, albeit with higher interest rates. In fact, subprime borrowers can offset higher interest rates with cheaper, still great-looking cars, great alternatives to the vehicles that subprime borrowers normally choose.
Five Reasonably Priced and Eye-Catching Cars for Subprime Borrowers
1. Toyota Corolla
For 2013 models, the five-speed manual Corolla starts at $16,230 while the four-speed automatic starts at $17,060. The 2013 Toyota Corolla is rated best with a five-year ownership cost of $41,281, according to the Detroit Free Press. CarFinance.com ranked the car No. 1 for its low gasoline, insurance and tax costs.
Five-year ownership costs for older models of the Toyota Corolla are $27,721, compared to $28,706, the five-year costs of similar vehicles, according to MotorTrend. With 3.55 percent fewer ownership fees, every cost aspect rivals its competitors.  Maintenance and repairs only cost $1,357 and $565 respectively over five years.
Photo credit: Toyota Motor Europe
2. Nissan Versa Sedan 4dr
According to AutoCreditExpress.com, based on a five-year ownership cost of $27,405, this car is the cheapest option, even with a higher interest rate for subprime borrowers. Depending on what model year is chosen, the manufacturer's suggested retail price ranges from $10,990 to $11,990 for the 2012, 2013 and 2014 model years, according to Edmonds.com.
MotorTrend credits this car with a 2.61 percent overall lower cost for its five-year ownership period. After five years, its value only depreciates by $6,330. Owners spend $1,668 on average to maintain the car, with $573 for repairs. Fuel costs total $8,711 for the first 60 months of ownership.
Photo credit: TTTNIS

3. Honda Civic
With a five-year ownership cost of $43,714, CarFinance.com rates this as the second-cheapest car to own for subprime borrowers. Low fuel, direct loan payments and maintenance costs make this car the second-cheapest car over a five-year ownership period.
Photo credit: IFCAR

4. Nissan Juke
"The Nissan Juke is a good stylish car for those with subprime credit," Andrew Schrage of Money Crashers told me. "It has an invoice price of just over $18,000, which is a pretty good deal for a crossover SUV. It gets 25 miles per gallon in the city, and comes with heated seats, a navigation system and chrome accessories."
Five-year ownership costs, based on Automobilemag.com's figures, make this a cheap car to own for the long-term. Maintenance costs of $1,851, average repairs costing $614 and a base price of $18,990 enable subprime borrowers to enjoy this great car for years to come.
Photo credit: El monty

5. Toyota Scion IQ
Schrage also recommended the Toyota Scion IQ because it's "another affordable yet stylish automobile. Its invoice is less than $15,000 and comes with key-less entry, folding back seats, hi-def radio, and 16-inch wheels. It has a very modern look for a subcompact."
Automobilemag.com highlights this car and its impressive short-term ownership costs. Requiring only $573 for repairs, $2,241 for maintenance, and $7,317 for the first five years of ownership, alongside a retail price of $15,495, subprime borrowers will benefit from this car's limited costs.
Photo credit: El monty