5 Best Online CD Accounts of 2014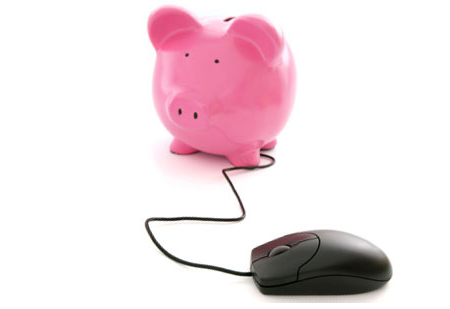 Certificates of deposit offer an excellent way to boost earnings on deposits — CD rates are generally higher than traditional savings account rates and simply require that funds remain on deposit for a specific period of time.
Because of the current interest rate environment, finding high-yield accounts is a challenge. However, depositors will find that a lesser-known alternative to brick-and-mortar banks and credit unions — online banks — can solve the dilemma of finding a decent interest rate that doesn't risk earnings to fees.
We recently reviewed the online CD accounts offered by Internet-based banks in 2014 and ranked the five best options below:
1. Ally Bank: 12-Month CD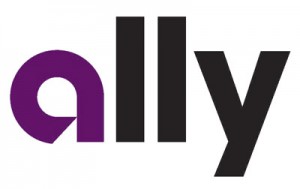 Interest Rate: 0.95% APY
Interest Compounded: Daily
Minimum Opening Deposit: None
Monthly Maintenance Fees: None
As one of our best online savings accounts and best online bank overall, Ally Bank provides a 12-month online CD that meets the heightened standards customers have come to expect.
Long-term depositors who opt for a certificate of deposit from Ally get the best of everything — a competitive interest rate of 0.95% APY, daily compounding interest, and no minimums or fees to open or maintain an account.
Additionally, Ally provides customers its "Ten Day Best Rate Guarantee." Essentially, the bank guarantees that it will grant the best interest rate offered within the first 10 days of account opening and funding, so that if rates rise shortly after an account is opened, depositors won't miss out. The guarantee also applies at renewal. The online bank also offers its customers a no-penalty CD with a high interest rate of 0.87% APY for an 11-month term.
"Satisfied customers are the heart of our business at Ally Bank, and we constantly strive to exceed their expectations," Diane Morais, Ally Bank deposits and line of business integration executive, told us. "This GOBankingRates recognition demonstrates our commitment to delivering deposit products, features and service valued most by consumers."
Related: Best Online Savings Accounts of 2014
2. GE Capital Bank: 12-Month CD

Interest Rate: 1.10% APY
Interest Compounded: Daily, credited monthly
Minimum Opening Deposit: $500
Monthly Maintenance Fees: None
With a slightly higher interest rate of 1.10% APY, daily compounding interest, zero fees and a low minimum deposit of $500, GE Capital Bank comes in second.
GE Capital also offers a 10-day rate guarantee similar to Ally's. Additionally, the bank allows depositors to choose how monthly interest is disbursed, with the option to have earnings rolled back into the account balance, deposited into another bank account or withdrawn penalty-free.
In response to receiving the No. 2 spot, Chris Favilla, deposits leader for GE Capital Bank, told GOBankingRates, "GE Capital Bank appreciates your recognition of our high-yield certificate of deposit as a top online CD for savers looking for a safe product with a competitive rate available through a customer-friendly online bank."
Some depositors might want to note this bank's CD account is capped at a $1 million balance (but we definitely wouldn't recommend putting that much cash in a single deposit account anyway!).
3. CIT Bank: 12-Month CD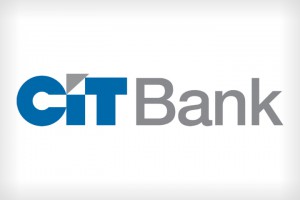 Interest Rate: 1.02% APY
Interest Compounded: Daily
Minimum Opening Deposit: $1,000
Monthly Maintenance Fees: None
CIT Bank offers a high interest rate on on its regular CD account, and also offers customers other CD products, like its Achiever and Jumbo CDs. Interest compounds daily. While there are no maintenance fees associated with the 12-month CD, there is a $1,000 minimum deposit requirement to open the account.
4. GE Capital Retail Bank: Optimizer+ CD

Interest Rate: 1.05% APY on balances of $2,000 to $24,999,
1.10% APY for balances over $25,000
Interest Compounded: Daily
Minimum Opening Deposit: $2,000
Monthly Maintenance Fees: None
The Optimizer Plus 12-Month CD offered by GE Capital Retail Bank allows depositors with higher balances to earn more interest. With daily compounding interest and no fees to worry about, this account provides greater opportunity for earnings, granted customers can meet the higher minimum balance requirements.
"GE Capital Retail Bank is pleased to have our online CD accounts recognized by GOBankingRates and appreciate the acknowledgment of our efforts to translate the savings we have as a direct bank into great rates for our customers," said Sue Davis-Gillis, retail deposits leader for GE Capital Retail Bank.
If you feel like you're seeing double, know that GE Capital Retail Bank is a completely separate institution from GE Capital Bank. While both exist under the umbrella of General Electric, GE Capital Retail Bank acquired the deposit accounts from MetLife Bank in January 2013 and is a federally chartered bank; GE Capital Bank is a Utah state-chartered industrial bank and is much smaller than GE Capital Retail.
5. Discover Bank: 12-Month CD

Interest Rate: 0.95% APY
Interest Compounded: Daily, credited monthly
Minimum Opening Deposit: $2,500
Monthly Maintenance Fees: None
Discover Bank rounds out the list with its fee-free 12-month CD at an annual percentage yield of 0.95%.
Discover's minimum deposit requirement is the highest of all five banks, but the high yield, lack of fees and daily compounding interest make this CD account worth owning.
Additionally, customers of Discover Bank have noted how quickly account transfers are performed — often within a few days — whether it's to or from a Discover account. This puts the bank above many other online banks that are much slower to process these transactions.
About These Online CD Accounts
Accounts are insured by the FDIC up to federal limits. Early withdrawal from accounts could result in fees and reduce earnings. Additional terms and conditions might apply. Please note that interest rates and account terms are subject to change at any time at the discretion of individual banks.
GOBankingRates evaluated certificate of deposit (CD) account products from online-only banks, weighing interest rates, convenience, customer service and fees, to determine the five best options for depositors today. Online CDs offered by brick-and-mortar institutions were not considered.
GOBankingRates is a personal finance and consumer interest rate website owned by ConsumerTrack, Inc., an online marketing company serving top-tier banks, credit unions and other financial services organizations. Some banks mentioned in this ranking are clients of ConsumerTrack, Inc., which serves more than 100 national, local and online financial institutions.