Ally Bank's 1-Year CD Sets Stakes High for Competition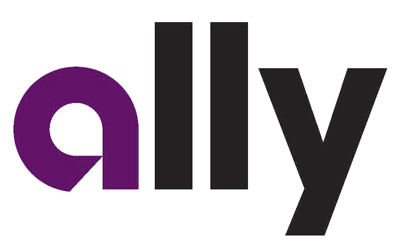 Growing your personal savings is important for so many reasons, but especially because job loss, medical expenses or pricey car repairs can happen at the worst times. An emergency cushion of savings can provide the extra cash, but if you're depending on your savings account to grow your money and increase your personal savings, you may be in for a rude awakening.
A certificate of deposit is a low risk investment tool that allows you to deposit a certain amount of cash for a specified time period, and earn interest on this deposit — but the interest rate on a regular savings account is often pennies compared with CD rates, especially when compared to current Ally Bank CD rates. And Ally doesn't require customers to keep their funds on deposit for years to earn a decent rate — with a 1-year CD of 1.04% APY (as of December 2012), you're guaranteed a solid return in a reasonable amount of time.
Ally CD Review – Pros
Term Length
An Ally Bank CD is good for depositors looking for a short-term savings product that can provide more interest that conventional savings accounts. Maybe you're new to certificates of deposit and want to experiment with how these accounts work. Rather than deposit your funds in a two or four-year CD, start off with a 1-year CD and determine whether this is the right investment tool for your situation.

No Minimum Deposit Requirement
Additionally, interest compounds daily in this Ally CD, which helps grow your money faster. Open a CD with another bank and your interest may only compound weekly or monthly.
Other positive features include no monthly maintenance fees, automatic renewal at maturity, plus, you can access your CD account online and with a mobile application. Your account is FDIC-insured, and with the Ally Ten Day Best Rate Guarantee, you're guaranteed the best Ally Bank rates when you fund your CD within 10 days of opening the account.
Drawbacks of an Ally CD
If you open a 1-year CD with Ally Bank, understand that you cannot easily access your money. Certificates of deposit are long-term savings vehicles. With a traditional savings account, you can visit your bank at any time and withdraw funds. On the other hand, although you can withdraw cash from a CD early, there is an early withdrawal penalty. If you have an Ally Bank CD, this penalty is 60 days' worth of interest.
Opening an Account
To open a certificate of deposit, visit Ally's online application. The process is simple and takes less than 10 minutes. Select the option to "open an account" and choose a particular time frame for your CD. For example, you can open a 1-year CD or choose a longer CD. Enter your information to create your new account, and then fund your certificate of deposit.