Americans Are Ditching Costly Checking Accounts for Walmart Prepaid Cards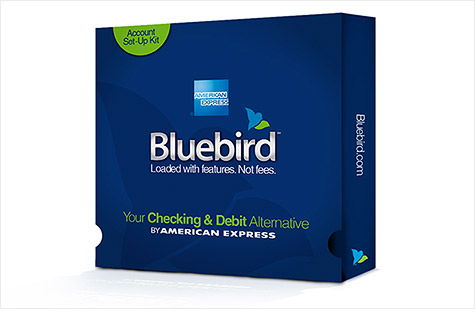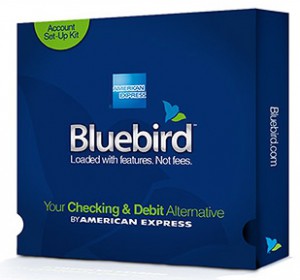 It's no secret that checking accounts at many major banks have added fees that have resulted in the elimination of free checking products. Consumers who complained about the loss have started searching for alternatives to their once-free accounts.
Walmart stores and American Express are attempting to fill that void for consumers by offering a new Walmart prepaid card that comes with lower fees. But should consumers actually consider closing their existing checking accounts for this new card?
Walmart Prepaid Card Alternative
Recent reports revealed that many national banks have eliminated their free checking accounts, leaving customers feeling frustrated by the onset of fees they must pay. In order to combat the higher fees and lure in more consumers, Walmart and American Express announced their joint reloadable Walmart prepaid card.
The card, known as Bluebird, began during a pilot program late last year. Created to serve as an alternative to checking accounts and debit cards, the program touts the following perks:
No minimum balance
No monthly fees
No annual fees
No overdraft fees
No activation fee
No foreign exchange fee
The card, which will be available next week at more than 4,000 Walmart locations, will help consumers better control their finances, something that hasn't been easy for consumers who have been strapped with costly fees from checking accounts.
There's no doubt that the Walmart prepaid card could serve as a unique alternative to other checking options, but are its perks enough to walk away from a checking account?
Should You Drop Your Checking Accounts?
If you are searching for an alternative to high-cost checking accounts, you may want to consider the Walmart prepaid card. But before taking this option, it's important to find out whether this card could serve as a feasible long-term financial option.
Similar to a checking account, the Bluebird account allows you to add cash to your card with something known as Feeder Packs. Also, you can add money online through your bank and set up single or automatic transfers to the Walmart prepaid card. Your paychecks can also be deposited to your account.
However, unlike checking accounts, the maximum balance you can carry on your Bluebird card at one time is $2,500. Also, you only get one free ATM withdrawal per month. Afterward, American Express will charge a $2 fee for each withdrawal.
The withdrawal limitation, and subsequent excessive withdrawal fees may not be the right choice for some customers. Instead, a third option is to drop your checking accounts from commercial banks and shop around at your local bank or credit union for free checking accounts that offer similar perks as the Walmart prepaid card.