Justin Bieber's Fee-Ridden Prepaid Debit Card Targets Teens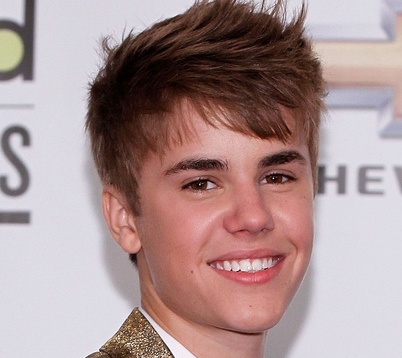 In recent months, a slew of celebrity-endorsed
prepaid cards
have been introduced to the market. From Magic Johnson and Suze Orman to Russell Simmons, it seems everyone wants to offer the public a
checking account
and debit card rolled into one.
Teen star Justin Bieber is the latest celebrity to jump on the prepaid bandwagon. But unlike most cards previously produced, his card is reportedly geared toward teenagers. With many prepaid cards catching a lot of flak from financial experts for having high fees, will his card be viewed as one that actually benefits its audience?
Justin Bieber Preaches Financial Literacy
Megastar Justin Bieber is already known for his business savvy. At just 18-years-old, the teen sensation has become a multimillionaire thanks to an immensely successful biopic, fragrance line and boatload of investments.
His latest venture is one that he reportedly hopes will not only help his bottom line, but teach his peers about financial responsibility.
In the coming weeks, he plans to release his own prepaid card, according to a press release issued by BillMyParents, the company that will issue the card. BillMyParents CEO Mike McCoy says the purpose of the card will be to "empower countless families with teens to think about responsible spending in a new and better way."
Bieber is also expected to produce videos about financial literacy for the company.
Bieber Prepaid Debit Card Follows Trend of High Fees
One question that comes to mind with news that Justin Bieber is releasing a prepaid card is will this card follow the trend of high fees?
Prepaid cards, unlike debit cards or even gift cards, often come with monthly fees, ATM fees, check balance fees and other charges that can make them far from affordable.
It appears the Bieber-endorsed card will follow the same trend. The fees are expected to be the same as those offered with the SpendSmart prepaid card currently offered on the BillMyParents website. They include:
Monthly fee: $3.95
ATM withdrawal fee: $1.50
Check balance fees: $0.50 each
Failure to use for 90 days: $3
Lost card replacement: $7.95
While these fees are not necessarily the highest on the market, credit card comparison sites have found that other cards like the Kaiku Visa Prepaid Card are more affordable.
Some financial experts have already chimed in on the card, noting that having to pay fees to use one's own money probably isn't the best vehicle for teaching teens financial responsibility.
Additional details about Bieber's prepaid card, along with its launch date, will be released later this month.
Image: iloveJB123