If Your Credit Score is Under 600, Make These 3 Moves ASAP
Follow these simple credit score tips so you can live your best life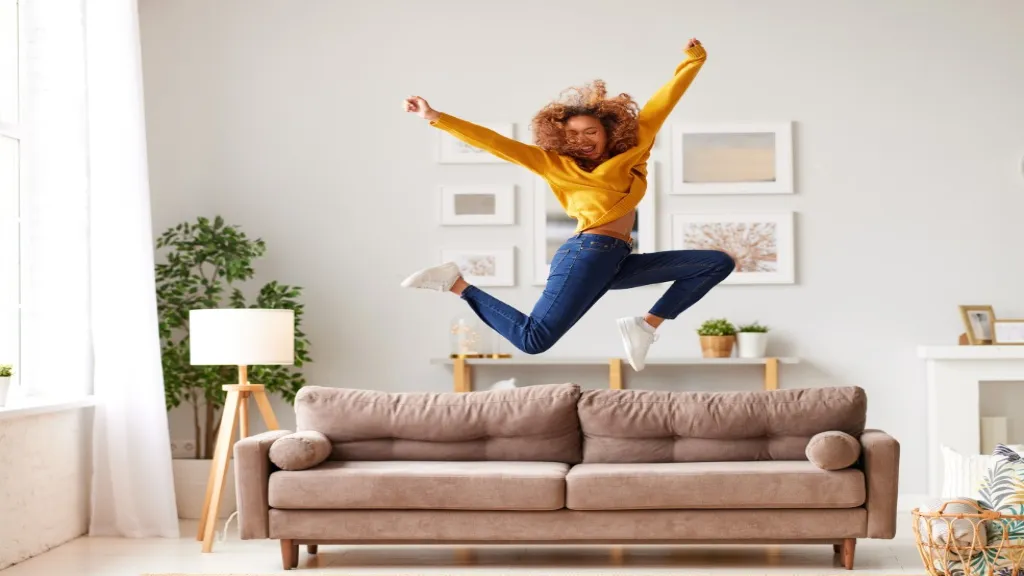 You shop around for the best prices. You drive past three gas stations to get to the pump that's 5 cents cheaper. You use a rolling pin to extract the last toothpaste from the tube.
You're a saver, and you're pretty darn good at it.
But there's one three-digit number that keeps costing you money – your credit score.
You know you should be doing more to improve your score, but perhaps you're unsure where to start.
Here's the good news: With more tools than ever before to build up your score, now is the perfect time to do it.
Here are three quick and easy steps you can take right now to help raise your score:
Accumulate Credit History With a Secured Credit Card
You're pulling in a paycheck. You're spending responsibly. Now it's time to build up that credit score. Where do you start?
Step 1: Get a secured credit card.
A secured credit card is a bit like a hybrid between a debit card and a credit card. You move money into your secured credit card's account, and that amount is what you can spend on your card. As your card automatically gets paid off each month, it gets reported as on-time payments to the credit bureaus - helping you build your credit history.1
One popular, fee-free option is the Secured Chime Credit Builder Visa® Credit Card2.
The beauty of this card is its simplicity. All you need to do is apply and set up a qualifying direct deposit of $200. A Chime® Checking Account is required. Then you're all set. It only takes minutes, and you can do it all online.
There's no annual fee or interest3, and no credit check is needed to apply, so you won't ding your score when you sign up.
Start building your credit history with Chime.
Build Payment History With Your Subscription Payments
Don't have the funds to pay upfront for a secured credit card? There's another solution that can produce similar results. It's called Grow Credit.
For those that qualify for the Build Free plan, Grow Credit is a free, simple way to build a credit history without getting a high-interest loan, depositing any money, or changing your spending habits.
It works this way: You set up a Grow Credit account and receive an interest-free Mastercard, which you can only use to pay your ongoing subscriptions, such as Netflix or Spotify. Grow Credit reports your consistent monthly payments to the major credit bureaus, giving you a solid payment history to establish or boost your score.
Grow Credit also offers a paid version of their services which allows you a higher monthly spending limit to build your credit faster. But their free version is 100% free and, if your subscription payments total $17 or less each month, there's no need for the higher spending limit.
There's no hard credit check to apply.
Get started now and see what better credit can do for you.
Start Reporting Your Household Bills
You probably pay a list of household bills each month. Unfortunately, most of those on-time payments never get reported to the credit bureaus. However, the credit bureau Experian® now allows you to report many monthly bill payments, and this can be a great way to build your credit scores without changing your current habits.
Experian Boost® is a free service that lets you report monthly payments for everything from utility, cell phone, and streaming service payments. You may even be able to include your rent payments7. Simply sign up on Experian's website, connect to the bank or credit card you use to pay bills, and Experian will look through two years of payment history for qualifying bill payments.
Raise your scores instantly - for free.
Bottom Line
Building your credit is essential to your financial health. There are many approaches you can take, including a secured credit card, a credit-builder loan, reporting your monthly household bills, or even a combination of these methods. What you choose (and what will work best) depends on your unique financial situation.
GOBankingRates maintains editorial independence. While we may receive compensation from actions taken after clicking on links within our content, no content has been supplied by any advertiser prior to publication.
Chime is a financial technology company, not a bank. Banking services provided by The Bancorp Bank, N.A. or Stride Bank, N.A., Members FDIC. The Chime Credit Builder Visa® Card is issued by Stride Bank, N.A., Member FDIC, pursuant to a license from Visa U.S.A. Inc. and may be used everywhere Visa credit cards are accepted.
1 The Chime Credit Builder Visa® Credit Card is issued by Stride Bank, N.A. pursuant to a license from Visa U.S.A. To apply for Credit Builder, you must have received a single qualifying direct deposit of $200 or more to your Checking Account. The qualifying direct deposit must be from your employer, payroll provider, gig economy payer, or benefits payer by Automated Clearing House (ACH) deposit OR Original Credit Transaction (OCT). Bank ACH transfers, Pay Anyone transfers, verification or trial deposits from financial institutions, peer to peer transfers from services such as PayPal, Cash App, or Venmo, mobile check deposits, cash loads or deposits, one-time direct deposits, such as tax refunds and other similar transactions, and any deposit to which Chime deems to not be a qualifying direct deposit are not qualifying direct deposits.
2 On-time payment history may have a positive impact on your credit score. Late payment may negatively impact your credit score. Chime will report your activities to Transunion®, Experian®, and Equifax®. Impact on your credit may vary, as Credit scores are independently determined by credit bureaus based on a number of factors including the financial decisions you make with other financial services organizations.
3 Out-of-network ATM withdrawal fees apply except at MoneyPass ATMs in a 7-Eleven location or any Allpoint or Visa Plus Alliance ATM.
4 All Credit Builder Accounts made by Lead Bank, Member FDIC, Equal Housing Lender, Sunrise Banks, N.A. Member FDIC, Equal Housing Lender or SouthState Bank, N.A. Member FDIC, Equal Housing Lender. Subject to ID Verification. Individual borrowers must be a U.S. citizen or permanent resident and at least 18 years old. Valid bank account and Social Security Number are required. All loans are subject to consumer report review and approval. All Certificates of Deposit (CD) are deposited in Lead Bank, Member FDIC, Sunrise Banks, N.A., Member FDIC or SouthState Bank, N.A., Member FDIC.
5minus interest and fees
6Results are not guaranteed. Improvement in your credit score is dependent on your specific situation and financial behavior. Failure to make monthly minimum payments by the payment due date each month may result in delinquent payment reporting to credit bureaus which may negatively impact your credit score. This product will not remove negative credit history from your credit report.
7 Results will vary. Not all payments are boost-eligible. Some users may not receive an improved score or approval odds. Not all lenders use Experian credit files, and not all lenders use scores impacted by Experian Boost®. Learn More.