Be Smarter With Your Holiday Shopping by Using These 6 Credit Cards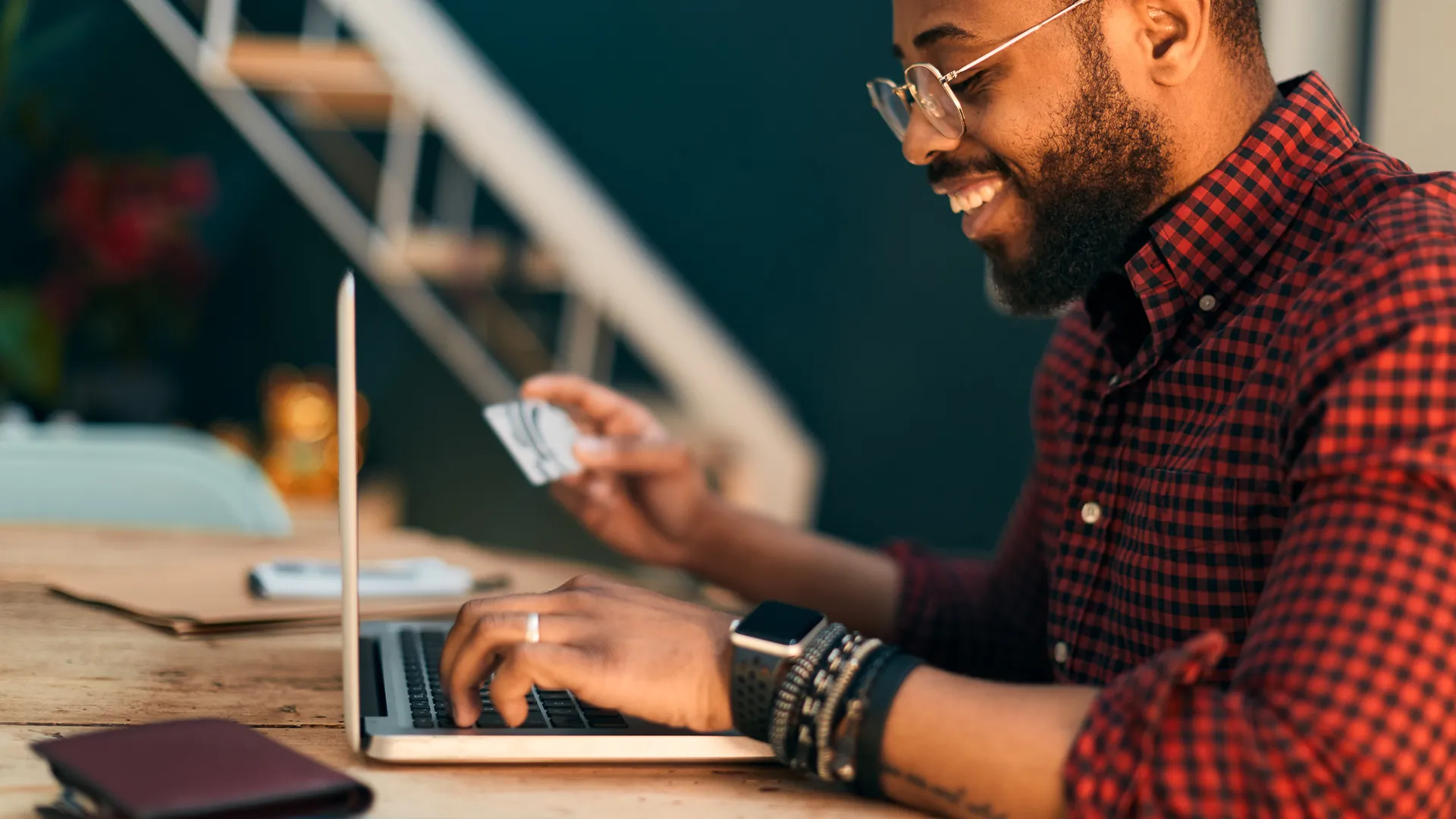 The holidays are a time when we tend to spend more money than usual between gifts, travel and parties. Putting these purchases on a credit card — as long as they are paid off in full — can help you to make the most of this extra spending, as every swipe can help you earn rewards, cash back and other perks. However, some credit cards are better than others when it comes to cashing in on your holiday shopping.
GOBankingRates spoke to credit card insiders to find the best credit cards for all of your holiday expenses. Use these cards to make the most of the costly season.
Amazon Prime Rewards Visa Signature Card
Are you an Amazon Prime member? If so, the Amazon Prime Rewards Visa Signature Card could save you money on all your shopping — holiday and otherwise.
In addition to getting 5% back on all Amazon and Whole Foods Market purchases, you receive 2% or 1% cash back on all your other purchases, too. Also, when approved, you instantly receive a $100 Amazon gift card.
"My pick would be the Chase Freedom Unlimited card," said Carter Seuthe, VP of content at Credit Summit. "There are pretty high foreign transaction fees, but unless you are traveling internationally during the holidays, that shouldn't be much of an issue." New cardholders can receive unlimited matched cash back at the end of the first year — and it is easy to spend money during the holidays. You also get at least 1.5% back on every purchase, and there is no annual fee. You'll also earn 5% cash back on Chase travel and receive a 0% introductory APR on purchases and balance transfers for the first 15 months after account opening, followed by APR.
"In my opinion, the best card for holiday shopping is the Chase Sapphire Preferred card," said Jake Hill, CEO of the personal finance site DebtHammer. "It had one of the best sign-up bonuses." If you spend $4,000 in the first three months, you automatically get 60,000 points, which is equivalent to $750.
"Spending is high during the holiday season because of gifts and traveling, so it is not too hard to reach the reward. It does have a pretty high annual fee of $95, unfortunately, but that's the only major downside," Hill said. The current Chase offer includes point-value bonuses when you redeem points for certain statement credits.
With the Citi Double Cash Card, you earn 2% cash back on purchases — 1% when you buy and 1% as you pay. Plus, the card has no annual fee.
"The Citi Double Cash Card is wonderful for earning cash back on general shopping," said Caleb Reed, founder of the personal finance blog TheDollarBudget.
Credit Card
This no annual fee cash-back credit card allows you to earn 5% cash back on certain purchases every quarter. This year, the quarterly bonus offer for October-December includes 5% cash back on up to $1,500 in purchases at Amazon.com.
Cardholders earn 1% cash back on all purchases outside of the quarterly bonus offers. Also, Discover will match your cash back earnings dollar for dollar at the end of your first year of card membership.
Target RedCard
If you shop at Target during the holidays, you can't go wrong with the Target RedCard. The RedCard credit card gives you 5% off all your purchases at Target and on Target.com. Timing your purchases around Black Friday deals could save you even more money.
Of course, not all Target shopping perks require a credit card. Target also has a RedCard debit card. It offers the same 5% discount credit card customers get, but your purchases are paid from a linked checking account.
More From GOBankingRates
The information related to Chase Sapphire Preferred, Chase Freedom Unlimited and Amazon Prime Rewards Visa Signature card was collected by GOBankingRates and has not been reviewed or provided by the issuer of these cards. Product details may vary. Please see issuer website for current information. GOBankingRates does not receive commission for these products.