10 Credit Cards To Consider for Travel Rewards
Update: Some offers mentioned below may have changed or are no longer available. View current credit card offerings from our partners at CardCritics here on the issuer's website.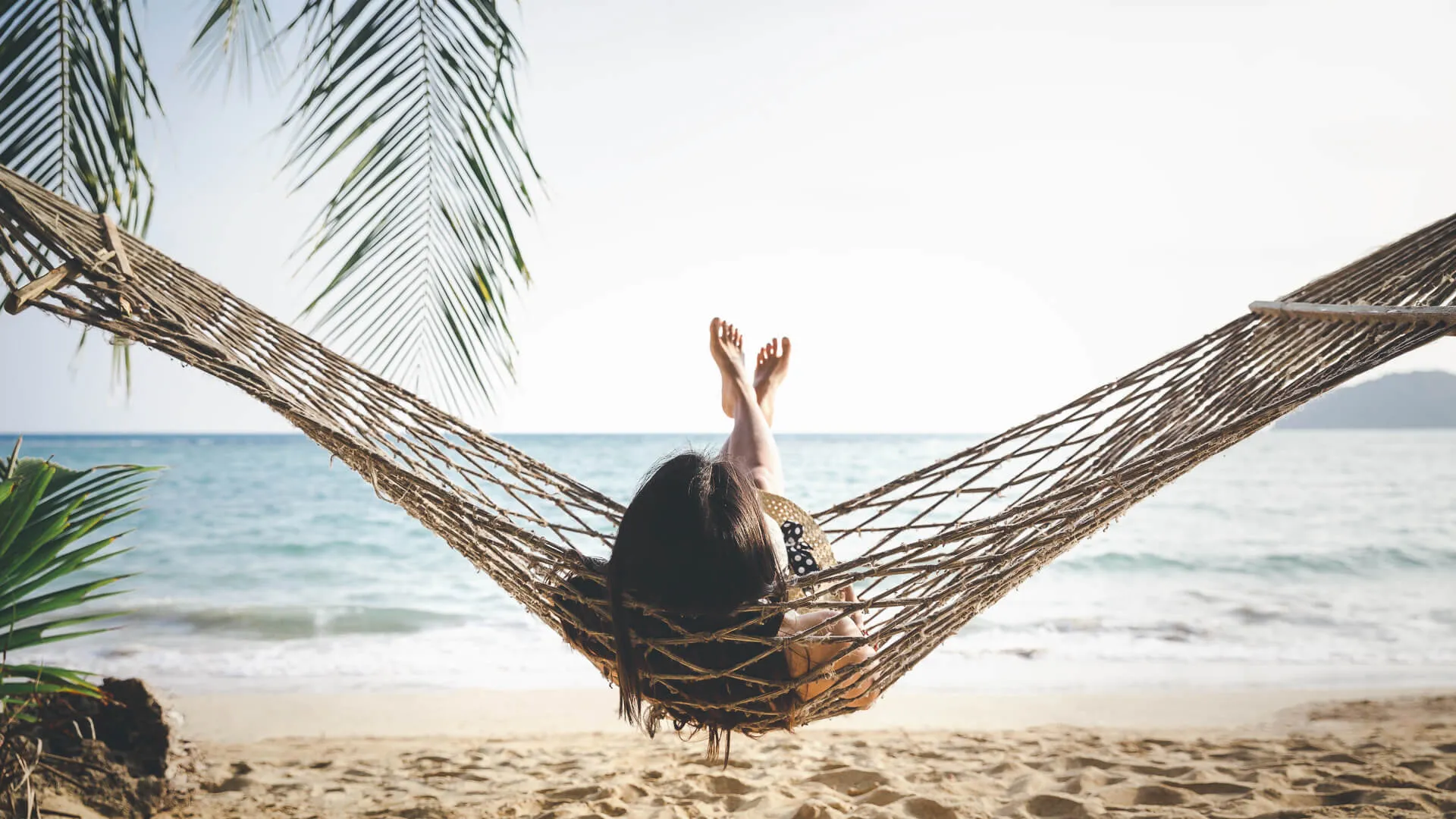 The delivery of tens of millions of vaccines is putting hope into the hearts of countless travelers whose wings were clipped by the pandemic. Publications like National Geographic predict that while immunity passports and other new safeguards will become the norm, the masses will be riding planes, trains and automobiles to destinations far and near as soon as this summer.
If you're one of the millions of grounded globetrotters whose wanderlust was suffocated by the virus, start your travel preparations by applying for a credit card designed especially for travelers. GOBankingRates profiled 10 of the very best travel cards below. Since most of the following cards offer common travel-related perks for things like car rentals, Uber or Lyft rides and no foreign transaction fees, those benefits were excluded so readers can focus on top-tier perks like miles, cash back and bonus points.
Last updated: Feb. 22, 2021
American Express Gold Card
The American Express Gold Card now comes with 60,000 bonus membership rewards points after new cardholders spend $4,000 in the first six months. That's a new offer that includes 70% more bonus points. You get four times points on dining, including takeout and delivery, as well as four times points on groceries and three times points on flights. There is an annual fee of $250, but the good news is, gold is no longer the only option as American Express has brought back the pink-hued rose gold as an alternative card color.
See:
Chase Sapphire Preferred Card
Chase Sapphire Preferred comes with 60,000 bonus points, but to get them you have to spend $4,000 in three months– but the annual fee is just $95. The bonus is good for $1,000 toward travel and you get two times travel and dining points. Cardholders can spend their points as cash or redeem them for 25% more when they put them toward their statement balance.
Chase Sapphire Reserve Card
Sapphire Reserve is geared more toward luxury travel than Sapphire Preferred. The annual fee is pricey — $550 plus $75 for each additional cardholder. The tradeoff is $300 in annual travel credit, three times points on worldwide travel and dining and 50% more redemption value for points applied to statement balances — that's double the boost you get from Preferred. This high-end version of Sapphire offers 60,000 bonus points.
Capital One Venture Rewards Card
Capital One Venture Rewards remains one of the most popular travel cards for its super-simple unlimited double miles program. That's two times miles every day on every purchase with no exceptions. This card, too, offers 60,000 bonus miles to members who spend $3,000 in three months. The annual fee is $95, but you have the option of losing the fee if you scale down to 1 1/4 times travel miles.
Citi Premier Card
Citi Premier also offers the industry standard 80,000 bonus points, in this case after $4,000 in qualifying purchases in the first three months. Travelers earn three times points across the board at restaurants, gas stations, supermarkets, hotels and air travel. All other purchases get one times points.
Chase Freedom Unlimited
Anyone who just can't bring themselves to pay an annual fee won't do much better than the Chase Freedom Unlimited card. The intro offer is worth up to $300, as you'll earn an additional 1.5% cash on back on all purchases in the first year (up to $20,000 spent). The cash back is generous — 5% for travel, 3% for drugstore purchases and dining, and 1.5% for everything else.
TD First Class VisaSignature Credit Card
New cardholders earn 25,000 bonus miles when they spend $3,000 in the first six billing cycles. That works out to $250 in statement credits toward dining and travel purchases. The card pays back three times first-class miles on dining and travel, and all other purchases get one times first-class miles. The annual fee is $89, but it's waived the first year.
Bank of America Travel Rewards for Students
COVID-19 threw the world of academia into chaos as much as it did the travel industry. Hopefully both will be back to normal soon. When they are, student-rovers can lighten their travel bills with the Bank of America Travel Rewards for Students card. The card provides the flexibility that students need — there are no blackout dates and it's good for all hotels and all airlines. Students can build up their young credit profiles while earning 1 1/2 points for every dollar spent. They'll also get 25,000 in bonus points after $1,000 in qualifying purchases in the first 90 days.
Bank of America Cash Rewards Secured Credit Card
It's very likely that your credit took a beating over the bruising year the world just endured. If so, don't worry: You're not alone — and you can still pack your wallet with a great travel card. The Bank of America Cash Rewards Secured Credit Card allows you to do something very few credit-building cards can match — earn points while you grow your credit score. The offerings aren't chintzy. Every purchase gets at least 1% cash back. Wholesale club and grocery purchases get you 2% cash back and you can earn 3% on purchases in a category of your choice, one of which is travel.
More From GOBankingRates

BEFORE YOU GO
See Today's Best
Banking Offers