4 Best Credit Cards for Rebuilding Credit in Kansas City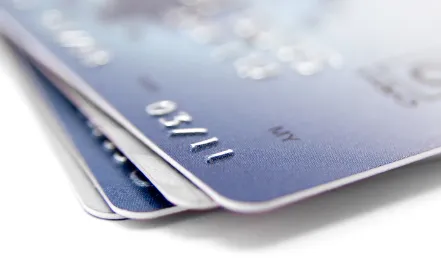 Update: Some offers mentioned below may have changed or are no longer available. View current credit card offerings from our partners at CardCritics here or on the issuer's website.
Credit card issuers are facing increasing pressure to proceed with caution, with both late payments and average balances on the rise. As a result, Kansas City residents are encountering obstacles when they try to find a credit card with a reasonable interest rate.
Luckily, there are several options for Kansas City residents who are ready to improve their credit; secured credit cards provide cardholders with a chance to build a reliable credit history. These products also often offer the chance to switch to an unsecured card after a certain period of time.
Here are some of the best secured credit cards available in Kansas City.
1. Commerce Bank

Commerce Bank offers a variety of options to satisfy the diverse credit backgrounds of Kansas City residents. For those struggling to return to a healthy credit rating, there's the Secured Visa card with a variable APR of 18.24%. Depending on the cardholder's credit, Commerce Bank has credit cards starting at 0% APR for the first six months, including several that earn points for each dollar spent.
2. Bank of Kansas City

With a variable APR (currently 20.99%) and a $35 annual fee, the Bank of Kansas City's secured card offers a limit of up to $5,000. The bank also has a variety of rewards cards, including one specifically geared toward college students. Bank of Kansas City's Visa Bonus Rewards card offers a $25 cash-back bonus with its first purchase and 25 percent more on each point earned.
3. National Bank of Kansas City 
Like other institutions in the area, National Bank of Kansas City offers Elan Visa credit cards. These cards extend the introductory rate of 0% APR to a full year with no annual fee. Secured Visa cards are also available. By opening a savings account as a security for your credit card account, you can start your credit history or improve credit with a variable APR of 20.99% and an annual fee of $35.
4. Mazuma Credit Union
With a Mazuma Credit Union secured credit card, you'll have the peace of mind of knowing your funds are safe whether you're traveling the globe or staying close to home. The card offers auto rental insurance for no extra cost, with interest rates that start at 9.90% with no annual fee. Because it connects to your Mazuma share savings account, you'll be able to build your credit while using the card to buy the things you need.
Whether you're interested in rebuilding your credit or earning points for each dollar you spend, these options are designed to help you find the credit card solution you need. Kansas City residents should choose the option that's best for them, but also find a bank or credit union that will allow them to change to a lower-rate card as their credit improves.