4 Best Credit Cards for Military Service Members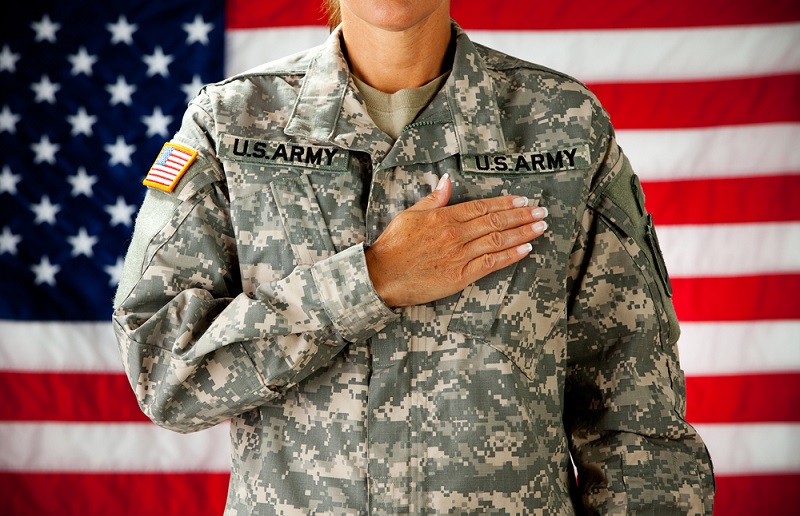 The brave men and women in the U.S. military often have to make big sacrifices during their service. But they can also enjoy some benefits that most civilians don't get, such as pensions after 20 years of service, excellent health care and access to several different credit cards with perks.
The small number of banks and credit unions that cater to military personnel and their families issue some credit cards with amazing benefits, low rates and flexible terms. Here are some of the best.
1. PenFed Defender Visa Signature Card
Pentagon Federal Credit Union, commonly referred to as PenFed, is one of the country's largest credit unions. Its Defender Visa Signature card has rates as low as 8.99% APR on purchases and cash advances, which is a big advantage if you usually carry a balance on your credit card. If you want to transfer an existing balance to your Defender Visa Signature credit card, the credit union offers an ultra-low 4.99% APR on transfers made from April 1, 2015 through June 30, 2015.
Another advantage of having this credit card in your wallet is that you can get special discounts on purchases like tickets, as well as access to golf benefits, sporting events and wine tastings.
2. USAA Active Military World MasterCard
USAA provides not only excellent car insurance, but also a large assortment of credit cards. One of the best credit cards on its roster for military members is the Active Military World MasterCard. The variable rate APR is as low as 9.90%, but during your deployment or permanent change of station, you'll have a reduced rate of 4.00% APR for up to 12 months. What's more, USAA will reimburse the transaction fee for up to a year while you are deployed and will rebate all charges accrued during a military campaign.
You can also avoid annual fees while enjoying other perks with the Active Military World MasterCard, such as 1.25 percent cash back on purchases. And thanks to USAA Rewards, you can earn points for credit card purchases that can be used on brand-name merchandise, travel and gift cards.
Read: 6 Financial Tips From Military Experts to Service Members
3. Navy Federal Credit Union Platinum Credit Card
This credit union offers its services to all military branches and employees of the Department of Defense as well as their families. You can choose from half a dozen different credit cards, including secured credit cards designed for people with less-than-stellar credit scores.
If you're someone who carries a balance on your credit card, a good choice is the credit union's Platinum Card. It doesn't give any rewards, but it does boast an APR that is at least 1 percent lower than any of the other cards it offers. Currently, the Platinum Card has a 7.99% APR and several nice benefits that you might not expect from a rather basic card, such as no annual fee, no balance transfer fee and Collision Damage Waiver.
4. Chase Military Star Rewards MasterCard
The Military Star Rewards MasterCard offered by Chase is another option that comes with many advantages. Its rates are competitive (typically around 10.00% APR for qualifying customers), and it doesn't charge annual or foreign transaction fees. The rewards program is pretty generous, too. You can get 2 percent cash back on purchases at Exchange, MilExch.com, Express Fuel Stations, MWR Merchants and the Commissary. You can also earn 1 percent cash back on all other purchases.
If you're in the military, don't miss out on the benefits military credit cards can offer you. Whether you're deployed or stationed in the U.S., there's a credit card out there that can help you build your credit, make big purchases and accumulate cash-back rewards and points. Because you're protecting the country, you at least deserve a credit card that protects you and your finances.
Editorial Note: This content is not provided or commissioned by the bank advertiser. Opinions expressed here are author's alone, not those of the bank advertiser, and have not been reviewed, approved or otherwise endorsed by the bank advertiser. This site may be compensated through the bank advertiser Affiliate Program.