4 Best Credit Cards for the Features You Want Most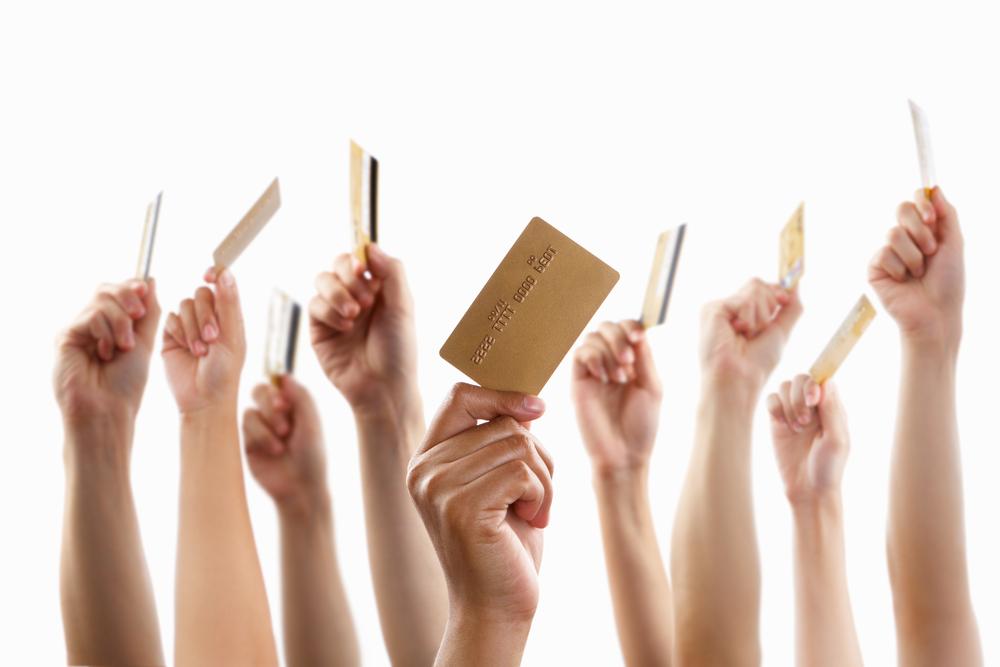 Picking a new credit card is not like shopping for a new car: Once you've got it in your wallet, you can't test drive it for a bit then change your mind and return it. With a credit card, it's important to prioritize what you want, or you could end up disappointed with a piece of plastic that doesn't compensate in the ways you'd like.
Don't sign up for a credit card without the features you really want and that make sense with your financial situation and habits. Whether you're after rewards, low interest, introductory benefits or other popular options on your next credit card, the perfect fit for you could be among GOBankingRates' picks for the best credit cards by feature.
Read: Small Business Owner? Check out these 10 Best Credit Cards
Best Low APR Card: Barclaycard Ring
Interest rates shouldn't mean a thing if you make your monthly credit card payments on time, but even responsible cardholders might find themselves getting behind on payments from time to time and having to pay interest on a balance. For its money's worth (and yours), the Barclaycard Ring MasterCard has one of the lowest credit card rates of today at just 10.49% APR for payments, cash advances and purchases. It also carries no balance transfer fees, overspending fees or annual fee, and its unique Giveback program rewards cash to card holders who bring on referrals to sign up, make payments on time or meet other requirements.
Earn More Perks From Your Credit Card
Best No-Frills Card: PenFed Promise Visa
Those who prefer to treat a credit card as a simple tool to borrow money and view building better credit with no fees as its own reward, the Promise Visa from Pentagon Federal Credit Union fits the bill of a basic, no-frills card with low costs. PenFed's Promise Visa carries no annual fee, no cash advance fees, no late fees, no foreign transaction fees, no balance transfer fees nor over-credit-limit fees.
Cardholders can enjoy an introductory 4.99% APR on balance transfers for 12 months, while the standard interest rate ranges from 7.99% APR to 16.99% APR. Prospective cardholders must first become a member of the credit union to qualify for the Promise Visa, though luckily PenFed Credit Union is a credit union anyone can join.
Related: Secrets to Maximizing Cash Back Rewards

Best Travel Rewards Card: CapitalOne VentureOne
CapitalOne's VentureOne offers some of the best travel rewards offered by credit cards today. This is thanks to an unlimited rewards structure granting 1.25 travel miles for every dollar spent, and a one-time bonus of 20,000 miles if you spend $1,000 within the first three months of using the card (according to CapitalOne, this 20,000 miles bonus equates to about $200 in travel costs). Even better, these travel rewards come with no annual fee, a one-year 0% APR introductory rate, and a competitive standard rate starting at 11.90% APR.
Earn More Perks From Your Credit Card
Best Rewards Card: Discover it Cash Back
With the Discover it Cash Back card, Discover delivers rewards in different categories that change every three months, giving consumers a chance to collect up to 5 percent on the things they'll need to buy that season. For example, in 2015 the 5 percent cash back rate was offered on gas and transportation rewards through March, restaurants and movies through June, summer spruce-up shopping from July to September, and holiday shopping from October to December. All other purchases earn 1 percent cash back. The Discover it Card is also fortified with one of the better fraud and security safeguards in a card today, and cardholders can also stay up to date on their credit with the free, updated FICO score included on each monthly balance statement.