Affirm, Afterpay and Klarna: Do They Really Save More Than Using a Credit Card?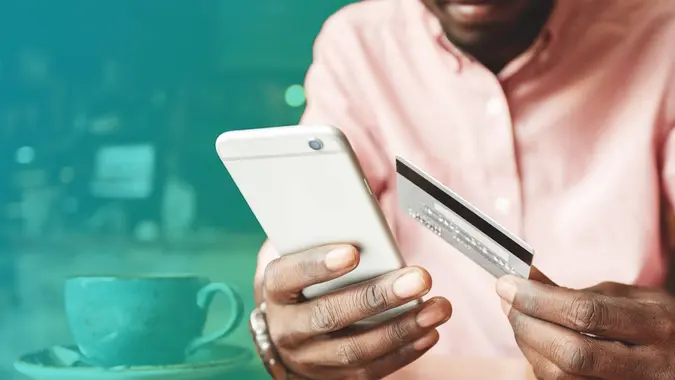 For many decades, if you didn't have the money to pay for something right now but knew you'd have it later, your best option was to pay with a credit card or put it on layaway.
The problem with credit cards is that they typically charge high interest rates; so, if you don't end up paying off your debt quickly, you end up paying significantly more money than the price of what you bought.
Now, new payment models have been appearing. They fall into a category known as "buy now, pay later" or BNPLs. Such companies include Affirm, Afterpay and Klarna. Do these payment options save you more money than a credit card? Experts weigh in.
How BNPLs work
Mike Perez, CEO and co-founder of Pay Tgthr, a fintech banking start-up, describes these services as "sort of like a modern-day equivalent of layaway policies. But, instead of making your payments up front and then receiving the goods, you get to take the goods up front and make your installment payments over time later."
Though each BNPL has its own terms and conditions, Perez said, they all have a similar process:
You purchase your item or service with a participating retailer
You opt for BNPL and submit the requested information
You're notified within seconds if you're approved for this loan (and remember it is a loan)
You make a small down payment, typically around 25%
You choose a schedule to make your remaining payments, which you pay with a debit card or direct debit from your checking account.
Lower or no interest
Where the BNPL sort of "loan" differs from a credit card is that many of these — particularly Klarna and Afterpay — come with no interest. Or at least there is no interest up front, Perez said. "Affirm will charge interest if you choose monthly installment payments instead of the 'Pay in 4' plan."
While there may be no interest on some of these options, there may be late fees. Affirm does not charge late fees, but Klarna charges up to $7 and Afterpay charges $8.
"This can make it a great way to bridge a big purchase over a paycheck or three, where you will likely end up paying nothing extra, but a terrible idea when handling longer-term expenses," said Ann Martin, director of operations at CreditDonkey.
BNPLs charge late fees
Carter Seuthe, CEO of Credit Summit agrees that they are better than credit cards if you stay within very strict limits. "As long as you pay it off within that term," he said, "you're essentially paying 0% interest — clearly a better deal than credit cards."
These services make their money on late fees, he explained.
"These fees generally far outstrip the interest rates that credit cards charge," he said. "So, if you're going to use Affirm, Afterpay or Klarna instead of a traditional credit card, make sure you have a plan to pay off each purchase in a timely fashion."
Jake Hill, CEO of DebtHammer, a personal finance publication, said there is one problem with these services.
"People feel like they are getting a better deal or are paying less, which in reality is not the case," he said. "For example, if your order comes to a total of $80 but you have the option to pay it off over time in amounts of $20, doesn't $20 look better? People may even end up owing more if they miss or forget their payments."
Perez concludes that these services are still better than credit cards because "they do not require the approval process that credit cards do, they provide people (who have) low, no or improving credit scores with a manageable way to purchase necessary goods that might otherwise be financed through high-interest loans like payday loans."
More From GOBankingRates