Bad Credit? You Can Still Get a Credit Card
Anyone who has taken a few (or more) hits to their credit score knows that getting a credit card is near impossible. It's usually recommended that anyone struggling to obtain a card work on repairing their credit before sending out any more applications.
One of the ways you can do this is with a secured credit card. However, not all secured card payments are reported to credit bureaus and therefore, may not help you build your credit. You have to take the time to find the appropriate card, make regular transactions and slowly improve your credit report over the course of about a year. Then you can graduate to a regular, unsecured credit card.
Some people don't want to take the slow route to their own line of unsecured credit, though. If you're one of them, here's a roundup of the current bad credit credit cards currently available. They're designed specifically for people with poor credit or no credit history, so using one responsibly could possibly help you establish a better score without having to secure the account first. Be warned, however–the interest rates offered to sub-prime borrowers are steep, so make improving your credit a priority so you can obtain the best credit card rates possible.
Unsecured Credit Cards for Bad Credit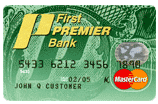 First Premier Bank Classic MasterCard
First Premier Bank specializes in providing credit cards to sub prime borrowers and is currently the 10th largest issuer of MasterCard credit cards. The interest rate is pretty high and is described as a fee-based product (there's a processing and annual fee), but there is no up front deposit required.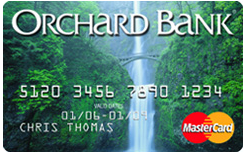 Orchard Bank Classic MasterCard
This card comes with a rate that ranges from 14.90% APR to 28.90% APR, so it's potentially very expensive to default on a payment. Additionally, the annual fee is between $35 and $74 for the first year and then $39 to $79 every year thereafter. The processing fee is between $0 and $39. They also offer a secured MasterCard option.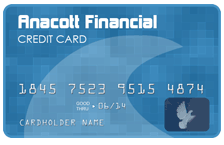 Anacott Financial Credit Card [WARNING: SCAM]

This card company is under investigation for some shady practices and might be a full on scam. If you have bad credit, it's wise to be wary of potential offers that will take advantage of your lack of creditworthiness.  We are sharing this example of a credit card that after some research, appears to be up to just that.  Anacott Financial LLC is a member of Deutschland Financial Services (a company we couldn't seem to track down on the Internet) and the credit card offer is fairly new (although they claim to have been around for 5 years). While they do provide unsecured cards, you may be offered either a secured or unsecured credit card based on your creditworthiness. The introductory rate is 6.99% APR, which becomes 13.99% APR after six months. There is also a $99 initial fee that's credited back after the first payment.  There have been a deluge of reports from people who gave money to this company, only to never receive their credit card.  You have been warned.
While bad credit cards are available, the unsecured versions are hard to come by–an indication of what a poor choice they are for most people. Unless you can trust yourself to make every payment on time and in full, you may find you're better off with a secured credit card until you get your credit back on track, otherwise the high interest rates, fees and questionable lending practices may have a detrimental effect on credit rather than a positive one.