Picking the Top Cards for Travel, Rewards & More for GOBankingRates' Best Credit Cards List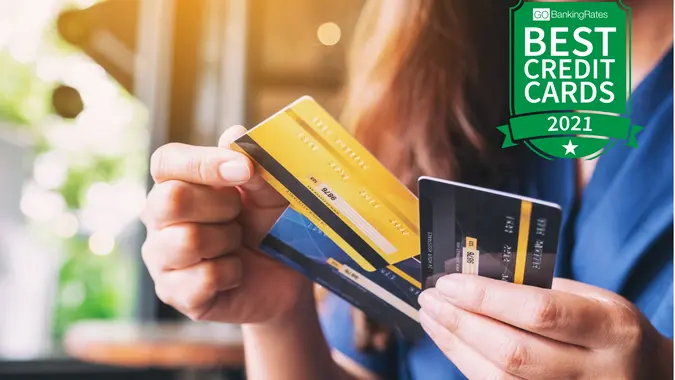 Farknot_Architect / iStock.com
There are a number of advantages that come along with responsible credit card use, including earning airline miles, rewards and cash back. But with so many credit cards available, it can be overwhelming to decide which credit cards are actually worthwhile. To help you cut through the clutter, GOBankingRates has released its Best Credit Cards rankings, which have identified the best credit cards across a number of categories based on independent, unbiased research.
See: 4 Credit Cards That Are Great for Day-to-Day Errands
Learn: The Top Purchases You Should Always Make With a Credit Card
"GOBankingRates looked at credit cards offered by all banks with over $100 billion in total assets as well as the largest three credit unions in terms of total assets. This led us to analyze 139 individual credit cards across five distinct categories," said Andrew Murray, content data researcher at GOBankingRates.
"The winners were the cards that were the most well-rounded," he continued. "Sure, you could have a card in the Best Cash-Back Credit Cards category that scored the highest in terms of rewards rate, but abysmal purchase APR and high annual fees no longer made it an appealing card for most consumers. The cards that performed the best were the ones that hit the average to above-average benchmarks in a multitude, if not all, factors."
Find out the winners of GOBankingRates' Best Credit Cards of 2021:
New to the world of credit cards? Start by learning more about the basics:
Are you all about the perks? See how you can use credit cards to your advantage:
More From GOBankingRates
Last updated: Oct. 19, 2021