How Will the Federal Interest Rate Hike Affect Your Credit Card Payments?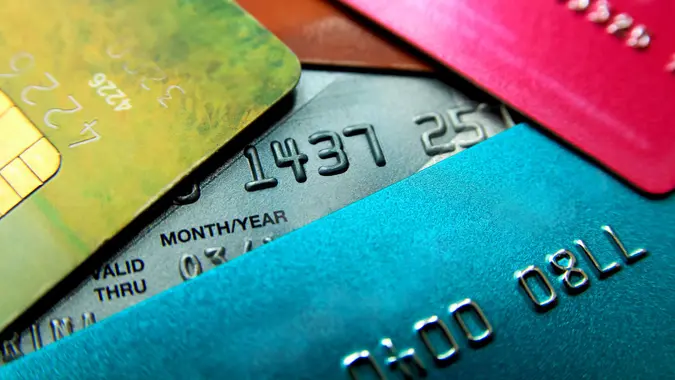 alexialex / Getty Images/iStockphoto
This week's move by the Federal Reserve to hike interest rates by another 25 basis points means credit card customers can expect to see their card rates rise as well.
The good news is, the latest Fed hike is more modest than the half-point increases the central bank approved for much of 2022 in its effort to tame inflation. With inflation easing, the expectation is that the Fed will be less aggressive in 2023 than it was last year.
Even so, many credit card customers will see increases in their annual percentage rates because most cards carry variable rates. You can expect the higher APRs to kick in within a couple of billing cycles.
As CNBC noted, the latest rate hike will cost credit card users at least an additional $1.6 billion in interest charges in 2023, according to an analysis by WalletHub.
"Credit card interest rates are already as high as they've been in decades," Matt Schulz, chief credit analyst at LendingTree, told CNBC. "While the Fed is taking its foot off the gas a bit when it comes to raising rates, credit card APRs almost certainly will keep climbing for at least the next few months, so it is important that cardholders continue to focus on knocking down their debt."
Minimum Payments Could Go Up  
Depending on how your credit card provider calculates your minimum payment, your monthly payments could go up if your interest rate rises.
Some providers set the minimum payment as a flat percentage — typically 2% — of your outstanding balance at the end of the billing cycle. If this is the case, watch your statement carefully. That minimum may barely cover the interest charges, so you could fall deeper into debt even as you make timely payments every month.
Some providers charge a specific percentage but then add on the interest charges and fees from that billing cycle, according to NerdWallet. In that case, your minimum payment will definitely go up, and you may need to recalculate your household budget to find the extra money to make that higher payment.
The Silver Lining?
The good news is that credit card companies must give 45 days of notice before increasing interest rates or changing fees. That gives you time to prepare.
If you have good credit, you may shop around for one of the best balance transfer credit cards to take advantage of a 0% introductory APR. Or you may take out a home equity loan — or do a cash-out re-fi of your mortgage and use the money to pay down high-interest credit card debt.
Take Our Poll: What Are Your Financial Priorities in 2023?
More: Is a Credit Card Balance Transfer Right for You?
More than ever, it's important to avoid using credit cards except in a dire emergency or when you know you can pay your balance in full every month.
More From GOBankingRates