Life and Money
The 11 Most Extravagant, Exclusive and Surprising Perks You Can Get From Credit Cards
Don't miss out on these impressive credit card perks.
bernardbodo / Getty Images/iStockphoto
Cash back, free hotel stays and flights are among the more common perks of having a rewards credit card. Certainly, these perks are great -- and an easy way to have your credit cards work for you. However, some high-end cards dole out benefits that make you truly feel like a VIP.
To qualify for some of these perks, though, you need to get an excellent credit score. You might also have to pay steep annual credit card fees. Fortunately, not all rewards credit cards come with fees or are quite so exclusive.
Click through to see some of the most extravagant credit card perks and whether any of these are the best for your lifestyle.
1/11
Paul Hiffmeyer / ©Disneyland
A Chance to Meet Mickey Mouse
If you're a die-hard Disney fan, you can meet some of your favorite characters such as Mickey Mouse if you take advantage of this credit card perk.
"The Disney and Disney Premier Visa cards from Chase offer cardmember exclusive photo opportunities at a private card member location at the Disneyland and Walt Disney World resorts," said credit card expert Jason Steele. You also get free downloads of your photos.
The cards also let you earn rewards points for purchases that can be redeemed for Disney theme park tickets, Disney movie tickets, resort stays and more. The Disney Premier Visa has a $49 annual fee, but the Disney Visa has no annual fee. 
Try This: How to Get Away With a Super-Discounted Disney Vacation
2/11
Joe Seer / Shutterstock.com
Tickets to the Emmy Awards
You don't have to be a celebrity to go to the Primetime Emmy Awards. Having the right credit card can get you access. As a Chase Sapphire cardholder, Steele was able to attend the 68th Emmy Awards in 2016. 
Chase Sapphire cardholders can use rewards points -- or cash -- to purchase special events packages, such as the Emmy Awards that Steele attended. The events that are accessible vary from year to year. Some of the current experiences available to Chase Sapphire Reserve cardholders are a 2019 Sundance Film Festival package, tickets to the Rockettes' Christmas Spectacular at Radio City Music Hall and a pre-show reception with two of the Rockettes. However, the annual fee for the Chase Sapphire Reserve is a hefty $450. 
3/11
jacoblund / Getty Images/iStockphoto
Access to Airport Lounges With Free Drinks, Food and Spa Treatments
Why wait for your flight at a crowded terminal when you can relax in style at an exclusive airport lounge with free food and drinks?
If you have an American Express Platinum card, you get access to the Centurion Lounge in eight U.S. airports and one in Hong Kong, the International American Express Lounges and partner lounge networks. "But the best part is the Exhale Spa at the Miami and DFW [Dallas] locations that offer chair massages, skin treatments and manicures -- all for free," Steele said.
However, the American Express Platinum card has a steep annual fee -- $550. If you travel frequently, though, the perks you get might offset the steep fee.
4/11
Gutesa / Shutterstock.com
Free Uber Rides
If you frequently use rideshare services, there's a credit card out there with a great perk for you.
"The Platinum Card from American Express gives cardholders Uber credits: $15 per month and an extra $20 during December," said Bill Hardekopf, CEO of LowCards.com. You'll also get Uber VIP status, which means you'll get rides with drivers who have the highest ratings.
Take Note: 4 Totally Unexpected Ways Your Credit Card Can Save You Hundreds a Year
5/11
AbElena / Shutterstock.com
Luxury Gifts
One of the perks of having a Mastercard Black, Gold or Titanium card is the gifts you'll get at random, Steele said. "Reports are that they are luxury goods that just arrive in the mail," he said.
However, when you consider the high annual fees that range from $195 to $995 for these cards, the gifts aren't entirely free. 
6/11
jacoblund / Getty Images/iStockphoto
Airport Escort
If you want to get real first-class treatment at the airport -- not just a seat in first class -- you can get a professional representative to escort you through the airport process without the long waits the crowds endure if you have a Mastercard Black card. Cardholders also get luggage delivery to and from the airport and can arrange for a personal chauffeur. 
7/11
USAF Staff Sgt Kristi M. / Wikimedia Commons
Super Bowl Tickets
If you're a football fan, the Barclays NFL Extra Points card might be the right credit card for you. One of the perks of this rewards card is that you can redeem points for tickets to the Super Bowl and exclusive special events before the big game, Steele said. You also can redeem points for regular season NFL games and pre-game sideline passes. And there is no annual fee.
8/11
View Apart / Shutterstock.com
Presale Tickets for Concerts and Sporting Events
Although not as exclusive as Super Bowl tickets, Citi cardholders get access to tickets for concerts, festivals, sports events and more before they go on sale to the general public, Hardekopf said.
It's a sweet deal if you want to get tickets to a hot event before they sell out. Several of Citi's credit cards have no annual fee, and you can use any of them to get access to presale tickets. 
9/11
Tupungato / Shutterstock.com
Free Admission to Museums
Bank of America and Merrill Lynch cardholders get free admission on the first weekend of every month to more than 200 cultural attractions -- including museums, zoos, aquariums and science centers -- across the U.S. You don't have to jump through any hoops or use rewards points to get this benefit. Simply show your credit card at the entrance. 
Visit These Places: The World's Best Free Museums
Exclusive Access to Wineries
Visa Signature and Visa Infinite cardholders get exclusive access to more than 50 Sonoma County, Calif., wineries. Perks include a complimentary wine tasting with the purchase of a tasting and savings on wine purchases and wine and food pairings. 
11/11
Jacob Lund / Shutterstock.com
Lifestyle Management
Talk about exclusive credit cards: The Dubai First Royale Card is available by invitation only, has a diamond-embedded crest and has no pre-set spending limit.
And this card from First Abu Dhabi Bank offers a perk you won't find with other cards: "royale" lifestyle management. The interest rate and annual fee are only available on request.
Click through to read more about how getting a travel rewards card can be a smart money move for you.
More on Credit Cards
We make money easy. Get weekly email updates, including expert advice to help you Live Richer™.
About the Author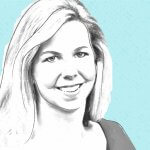 Cameron Huddleston is an award-winning journalist with more than 18 years of experience writing about personal finance.
Her work has appeared in Kiplinger's Personal Finance, Business Insider, Chicago Tribune, Fortune, MSN, USA Today and many more print and online publications. She also is the author of
Mom and Dad, We Need to Talk: How to Have Essential Conversations With Your Parents About Their Finances
.
U.S. News & World Report named her one of the top personal finance experts to follow on Twitter, and AOL Daily Finance named her one of the top 20 personal finance influencers to follow on Twitter. She has appeared on CNBC, CNN, MSNBC and "Fox & Friends" and has been a guest on ABC News Radio, Wall Street Journal Radio, NPR, WTOP in Washington, D.C., KGO in San Francisco and other personal finance radio shows nationwide. She also has been interviewed and quoted as an expert in The New York Times, Chicago Tribune, Forbes, MarketWatch and more.
She has an MA in economic journalism from American University and BA in journalism and Russian studies from Washington & Lee University.