Guide to the Best Credit Cards in San Antonio
With the average San Antonian carrying $5,177 in debt, according to a report by Equifax, few should be surprised that the city ranks No. 1 on Experian's list of the top 25 cities with the highest credit card debt.
The study, which measures debt levels at the end of 2012, blames people being a little too merry with their San Antonio credit cards during the last holiday season  for the substantial spending hangover.
We've compiled a list of the best credit cards in San Antonio to help residents make more responsible spending decisions this time around.
Lone Star Capital Bank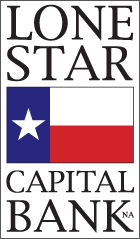 Low Rate Credit Card: Alicia Smith, assistant vice president of operations at the bank's San Antonio's Division, explained its features:
$0 annual fee
After its six-month introductory rate of 2.9 percent, the interest rate is prime plus 6.99 percent
Collision damage waiver protection for rental cars is available for Visa card holders.  Gold MasterCard holders enjoy an additional benefit of travel insurance.
Preferred Points Credit Card: Smith also recommends this card because —  along with the same intro rate, rental car coverage and zero annual fee — card holders can also earn redeemable points. "Earn one point for each dollar spent up to 10,000 points per month," she said, which can be used for "cash back, travel, merchandise and retail gift cards."
San Antonio Credit Union
SACU Alamo MasterCard: Approved applicants enjoy world-wide access to cash at millions of locations, $0 annual fee, low introductory fee and variable long term rates. Rates are based on the type of credit card issued:
Platinum: 2.9 percent for six months, then 9.9 percent variable
Gold: 5.9 percent for six months, then 12.9 percent variable      
Standard: 8.9 percent for six months, then 15.5 percent variable
Firstmark Credit Union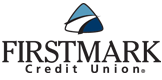 New card holders benefit from Firstmark Credit Union's latest credit card promotion that both helps save customers' money and is forgiving every now and then, to boot:
A 3.5 percent introductory APR for 12 months
No cost to transfer a balance
$0 annual fee
"Savvy" — a financial wellness-checkup
Option to skip a credit card payment
Randolph Brooks Federal Credit Union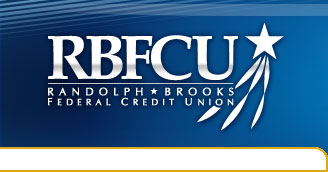 Randolph Brooks Federal Credit Union offers three credit cards. The Gold CashBack and Platinum Rewards cards offer rates as low as 9.7 percent, while the Platinum Preferred rate dips to  7.7 percent. All three San Antonio credit cards offer:
$0 balance transfer and cash-advance fees
Complimentary savings at online and retail merchants including cellphone, fitness and car repair partners
Reasonable exchange rates for foreign purchases
Generations Federal Credit Union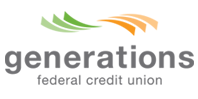 Ashley M. Harris, associate vice president of corporate communications for Generations Federal Credit Union, explained its latest credit card offer:
2.9 percent APR for purchases, balance transfers and cash advances
Secured and unsecured credit cards enable anyone to apply
Online banking provides flexible payment and account management
Businesses established in 2010 or later are eligible