How To Do a Credit Card Balance Transfer With Citi®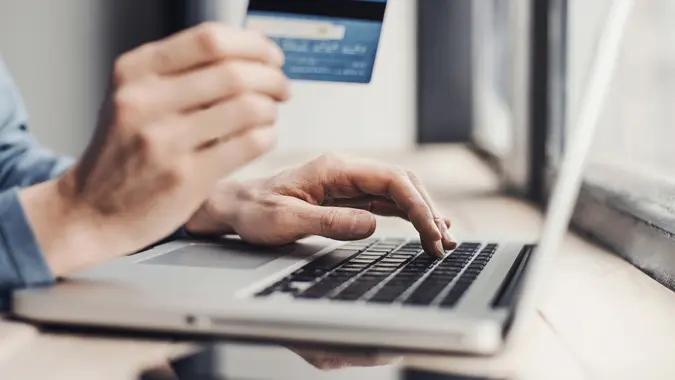 Poike / Getty Images/iStockphoto
Citi® has a storied history that dates back to 1812, when a group of merchants worked together to help New York's banking system compete with early banking competitors in Philadelphia, Boston and Baltimore. Today, the company is the world's most global bank, supporting customers in more than 160 countries around the world.
The company offers a range of financial services, a true one-stop shop for lending and banking products. One such product is known as the balance transfer credit card. These cards make it possible for cardholders to pay less interest by transferring balances from high-interest credit cards to Citi accounts with 0% promotional interest for anywhere from 12 to 21 months, depending on the credit card offer the borrower chooses. They also come with deals such as reward points and cash back.  
What Happens When You Make a Citi Balance Transfer?
A Citi balance transfer involves using a Citi card to pay off balances with another lender. The transaction results in the balance transferring from the old credit card account to the Citi account, giving the cardholder the ability to save money with a 0% promotional interest rate.  
How To Do a Citi Balance Transfer
Those interested in transferring existing credit card balances to Citi need to open a new Citi credit card that offers balance transfer features or transfer balances to their existing Citi account. 
How To Do a Balance Transfer as a New Citi Customer
If you don't already have a Citi account, you'll need to open a new credit card with the lender. Get started by following these steps:
Compare Citi balance transfer credit card offers. Citi offers five credit cards with 0% promotional interest on balance transfers. Each product comes with its own promotional period, reward scheme and fee structure, so you should compare all features to determine which one is best for your situation.
Learn more. Next, click the "Learn More & Apply" link to the right of the offer they're interested in and read all the details of the card on the next page. 
Click "Apply Now." Next, click the "Apply Now" button and fill out all requested information as accurately as possible. If you are already a Citi customer, speed up the process by clicking the "Sign On" link in the top right corner of the page. 
Submit. Finally, review and submit your application for consideration. Citi offers instant approval in some cases but may have to review the application further, which could take a few days.
In some cases, the Citi credit card application will give you the option to complete the balance transfer upon approval by providing the transfer information during the application process. If that's the case, you can use this section to transfer balances during the application to save time. 
How To Do a Balance Transfer to an Existing Citi Credit Card
Multiple Citi credit cards allow balance transfers, including the , , , Citi Simplicity® Credit Card and . If you have one of these Citi credit cards that allow balance transfers, whether it's new or old, you can transfer balances by following these steps:
Log into Citi's online account management platform. 
Click the "Payments and Transfers" link at the top of the page. 
Select "Balance Transfers" from the menu. 
Click "View Available Balance Transfer Offers."
Pick the offer that fits the situation best. 
Give Citi all the information they request. Be sure to give accurate balances and account numbers to ensure there are no issues with the transfer. 
Those who would rather work with a human being to set up the transfer can also call the phone number on the back of their credit card to speak with a representative. 
How Does a Balance Transfer Work With Citi Bank?
When a Citi cardholder asks for a balance transfer and their transfer request is approved, Citi adds the total value of the balance transfer plus any applicable fees to the current balance of the account. In exchange, Citi sends a payment to the credit card the borrower paid off using their Citi account, typically with 0% promotional interest rates. 
How Long Does a Balance Transfer Take With Citi?
Balance transfers can process quickly, in two days in some cases, but don't count on those speeds. Citi's website suggests that some transfers take up to 21 days to complete. 
Things To Know Before You Transfer Balances
Citi balance transfers, or any balance transfers that offer 0% interest rates, are enticing, but they're not always the best option. Borrowers should consider the following before making a transfer:
There are typically fees charged for balance transfers. With Citi, those fees range from 3% to 5% of the amount of the transfer, depending on which credit card the borrower uses.  
Borrowers should look at their credit card's terms and conditions to ensure that promotional interest rates apply to balance transfers rather than only to standard purchases with the card.
Remaining balances from balance transfers that aren't paid off by the end of the promotional period are charged interest at the card's standard rate.
Do Balance Transfers Hurt Credit Scores?
Balance transfers may work for or against borrower credit scores. New accounts can increase available credit, improving credit scores. On the other hand, too many applications can harm scores. The ultimate effect on a borrower's credit score depends on their unique credit portfolio. 
Final Take
Citi's 0% balance transfer credit cards can save borrowers quite a bit on interest. As rates climb, now's a good time to compare options.
Information is accurate as of Oct. 5, 2022.
Editorial Note: This content is not provided by any entity covered in this article. Any opinions, analyses, reviews, ratings or recommendations expressed in this article are those of the author alone and have not been reviewed, approved or otherwise endorsed by any entity named in this article.
Our in-house research team and on-site financial experts work together to create content that's accurate, impartial, and up to date. We fact-check every single statistic, quote and fact using trusted primary resources to make sure the information we provide is correct. You can learn more about GOBankingRates' processes and standards in our editorial policy.