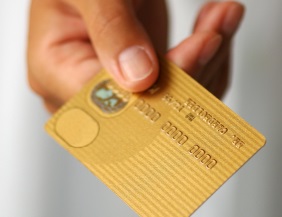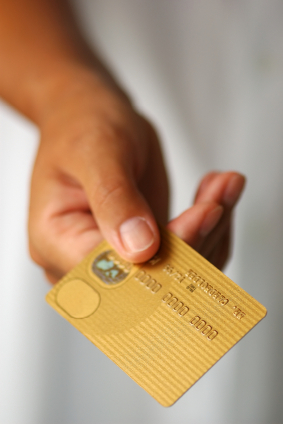 It may not seem fair, but a positive credit history is critical to your finances. After all, few lenders will be willing to work with you if you have bad or no credit. Yet, digging out of such a situation may seem nearly impossible, as most credit cards will be off limits.
Fortunately, a few credit card issuers realize that:
People cannot establish credit if nobody will extend it to them
Everyone makes mistakes
Thus, despite the current risk-averse lending environment, you can still qualify for credit cards to build credit.
Are you ready to dig out of credit oblivion and stop crossing your fingers during credit checks? Let's find a few of the best credit cards for you!
Try These Credit Cards that Build Credit
1. Capital One Secured MasterCard
The Capital One Secured MasterCard offers a 22.9 percent variable APR, which makes it a middle-of-the-pack card compared to other credit cards that build credit. However, its annual fee is lower than most comparable cards at $29, making it a solid card for responsible spenders.
Capital One targets those who are rebuilding their credit with this card. So, if you have a credit history – even a poor one – you have a good chance at qualifying for this card.
As with any secured credit card, you'll have to deposit money upfront. Doing so helps mitigate the issuer's risk in extending credit to those with a shaky credit history. However, with this and most other similar cards, the deposit is fully refundable.
The initial deposit ranges from $49 to $200 depending on creditworthiness.
Once you sign up, you'll receive a card with a $200 limit. You can increase your line of credit by adding more to your security deposit. Capital One will raise the limit by $1 for every additional dollar you deposit up to your maximum approved credit line.
One more thing: Capital One offers the simplest terms of any credit card issuer out there. In other words, if you can't stand confusing credit card lingo and are concerned about being swindled, Capital One is the safest bet around.
2. Applied Bank National Express Secured Visa®
The Applied Bank National Express Secured Visa offers a 9.99 percent fixed APR on purchases, which is much lower than you'll find on most similar cards.
Your credit history won't come into play with this card, as there is no credit check. However, your payments will be reported to the major credit bureaus, which will help rebuild your credit if you pay on time.
Initial credit limits on this card range from $200 to $5,000, depending on how much you deposit.
This card has an annual fee of $50, which is on par with other cards for those with bad or no credit. Also, there is a $30 additional card fee that will come into play if you need an extra card.
Note that the Applied Bank Secured Visa® Gold Preferred® card offers identical terms.
3. Capital Bank Open Sky Visa
The Capital Bank (not Capital One) Open Sky Visa comes with a 14.25 percent variable APR on purchases, which is about average among credit card rates as a whole.
There is a moderate $50 annual credit card fee on this card. Note that it has a lower late payment fee than most cards at $20.
Capital Bank targets those with no or bad credit with this card. So, whether you're fresh out of high-school or have had twelve cars repossessed, you have a solid chance of approval.
As with other similar cards, you'll need to deposit money upfront. The initial credit limit will be in the $200 to $3,000 range.
Note that, as with the other mentioned cards, your payment history will be reported to the major credit bureaus. So, if you pay up on time, watch that credit score rise!
4. Applied Bank Platinum Zero® Secured Visa®
The Applied Bank Platinum Zero Secured Visa offers a zero percent fixed APR on purchases, which is by far the best deal you'll find on any credit card rates to rebuild credit. However, it comes with a $9.95 monthly credit card fee, which adds up to nearly $120 annually. And, there is a $30 fee for each additional card, so keep this in mind if you plan on adding an additional spender to your account.
The minimum deposit is $500. Your credit limit will be based on your deposit and can go as high as $5,000.
Note that you won't have to go through a credit check to obtain this card.