7 Ways to Capitalize on Your Small Business Credit Card Benefits
Business credit card perks are worth more than you'd think. Here's how to maximize their benefits.
Update: Some offers mentioned below may have changed or are no longer available. View current credit card offerings from our partners at CardCritics here or on the issuer's website.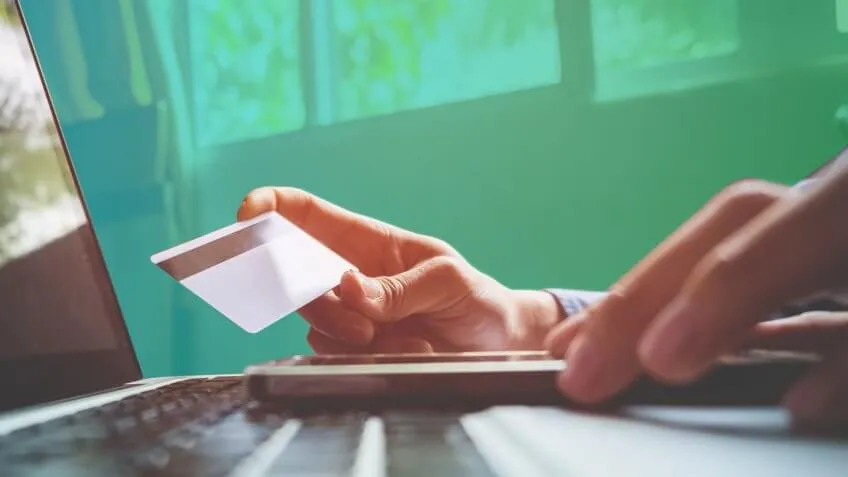 Indypendenz / Shutterstock.com
Small business credit cards offer a wealth of benefits for small business owners, but only savvy cardholders really make use of all the perks.
Many small business credit cards offer rewards and even cash back incentives, letting you take advantage of several free services that make running your small business that much easier. Earn enough rewards and you can even offset some of your bigger business expenses, such as travel or office equipment purchases.
Here are seven ways to make the most of your business credit card offers and perks.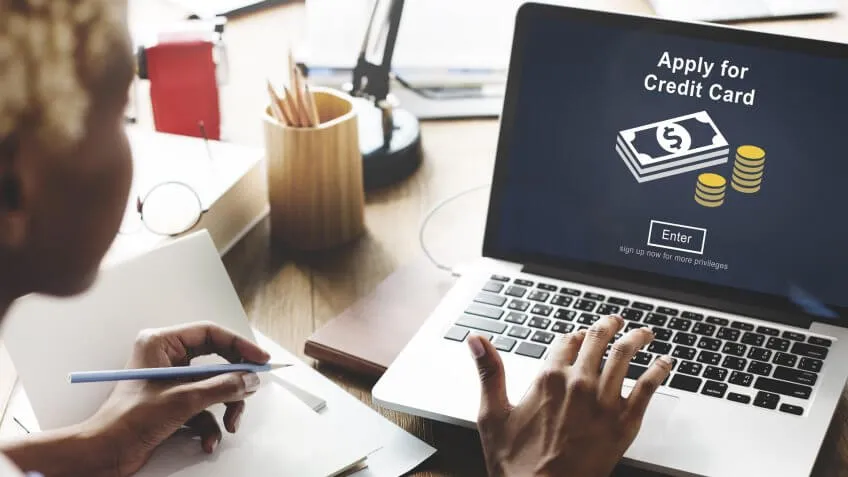 Rawpixel.com / Shutterstock.com
1. Shop Around for the Best Business Credit Card Offers
It pays to shop around for the best business credit card offers and sign-up bonus incentives. Cards that offer instant bonus points for signing up or a generous reward after a few months of using your business credit card can help to cover some of your everyday costs and even business-related travel expenses.
For example, the American Express Platinum Card grants you 50,000 Membership Rewards points after you spend $10,000 and an extra 25,000 points after you spend another $10,000 on qualifying purchases within the first three months of getting your card. The Chase Ink Business Preferred credit card offers 80,000 bonus points after you spend $5,000 on purchases within the first three months of opening your account.
Many of these cards also offer flexible rewards programs, such as earning double or triple points when spending in certain business-related categories, so you need to consider what types of purchases you will be making in the near future to get the best deal. You can also check the issuer's social media accounts for the latest offers and deals. Some post new card release and limited time incentives on Facebook and Twitter, so following these companies can pay off.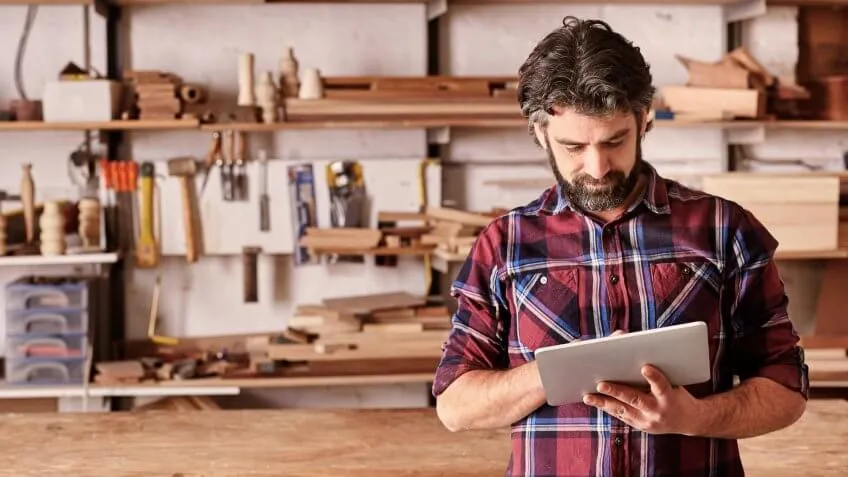 mavo / Shutterstock.com
2. Consider Your Primary Business Needs
If you're running a brick-and-mortar operation that requires purchasing inventory regularly, your primary business needs are going to be very different from someone who owns a digital business and travels often.
Check out the sign-up bonuses and introductory rates of different business credit cards to find a suitable card for your business needs.
Kelly Firment, small business card product executive at Bank of America, explains that gas stations were among the highest spending categories for consumer and small business credit cards in 2016.
"For those small business owners regularly hitting the roads, a cash back card like the Business Advantage Cash Rewards MasterCard credit card may suit their needs", said Firment. "It offers 3 percent back on gas when you're driving and at office supply stores and 1 percent on all purchases."
If you don't plan on traveling often, stick with cards that offer generous rewards like unlimited cash back on every business-related purchase.
Matej Kastelic / Shutterstock.com
3. Determine the Value of Travel Rewards
Many small business credit cards are designed for avid travelers, but not all travel rewards cards are created equal. If you want to start earning miles right away, look for those that offer attractive sign-up bonuses. Some cards will increase the value of the points when you book directly through the credit card's site or booking portal, so you can get even more for your redemptions.
If you're a frequent domestic or overseas traveler, you might be best rewarded with a travel rewards business credit card that lets you earn traveler points instead of miles for all eligible purchases, says Firment. This way, you can redeem your rewards for all travel-related purchases, not just flights.
For example, the Bank of America Business Advantage Travel Rewards MasterCard credit card lets you earn three points for every dollar when booking travel through the Bank of America Travel Center, and you'll earn 1.5 points for every dollar spent on all purchases. You can use those points to offset business-related travel expenses.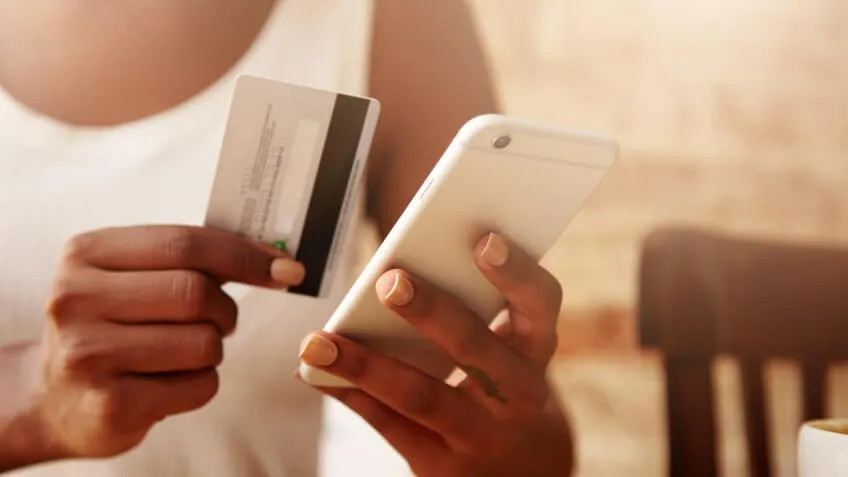 WAYHOME studio / Shutterstock.com
4. Evaluate Credit Card Fraud Protection and Security Features
Whether you plan to use your card for everyday purchases or overseas travel, you need to be confident your purchases are protected. Some of the best business credit cards provide security benefits. For example, the KeyBank Business Rewards MasterCard credit card provides zero liability fraud protection, and you can report a lost or stolen card 24/7.
The Bank of America Business Advantage Travel Rewards World MasterCard credit card also offers zero liability protection for unauthorized transactions and additional protection for any purchases made by unauthorized users, such as terminated employees who might still have access to the card. Bank of America manages fraud monitoring activities on your behalf, so a representative will contact you if they suspect fraudulent activity.
If your business is involved with large-scale transactions that require ongoing shipments and deliveries, fraud protection benefits are even more important. Since orders aren't placed in person and a company might not have your credit card information on file, they might take your information over the phone. This means that anybody who has access to your credit card number could potentially authorize a transaction without your knowledge. Small business credit cards that offer fraud protection usually take steps to verify larger transactions and let you know if anything appears to be out of the ordinary for your business.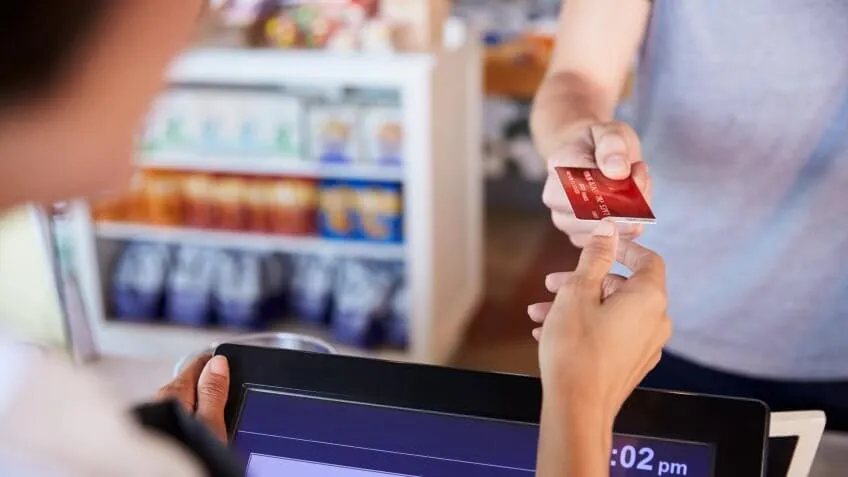 Monkey Business Images / Shutterstock.com
5. Evaluate Perks for Employee Usage
Some issuers provide additional cards for employees or other authorized users at no additional charge. Others will require you to pay a nominal fee, so it benefits you to shop around. For example, the Capital One Spark Cash Select for Business card lets you add employee cards for free.
Letting certain employees use a small business credit card means that they can take care of necessary purchases for their projects while you keep earning rewards points, airline miles or cash back rewards on your account. Some cards also offer protection for any theft or damage of cell phones used by your employees when you use the card to pay the monthly phone bill.
You can also find cards that let you set spending limits so you have more control over your credit usage. This can be helpful when you're trying to monitor expenses for different departments closely and avoid paying fees for going over the credit limit.
Don't Miss: Bills You Should Always Put on Autopay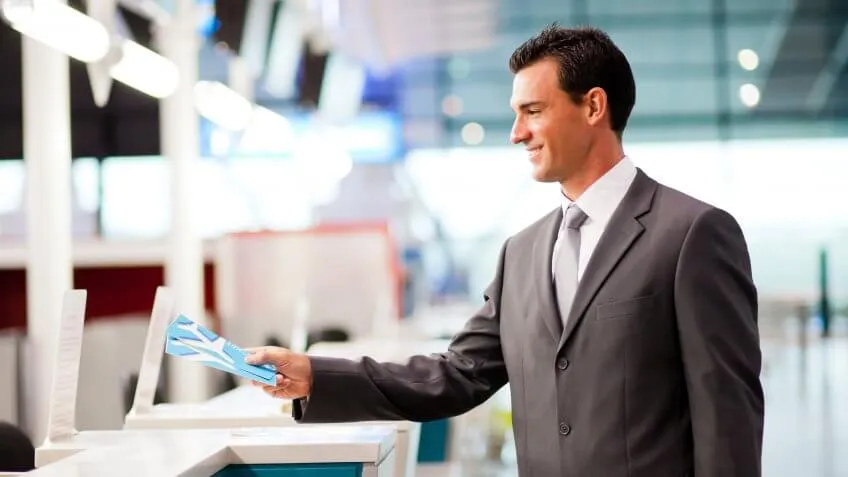 michaeljung / Shutterstock.com
6. Explore Other Ways to Maximize Rewards
If you've been using the same small business credit card for a while, you might not be tapping into all the benefits and rewards available to you as a cardholder. You might not realize it, but you could be using your business credit card to reduce the cost of things like travel insurance and warranty coverage.
For example, some cards offer extended travel and purchase coverage just for being a cardholder. The Chase Sapphire Preferred credit card automatically provides up to $10,000 in trip cancellation or trip interruption insurance per travel occasion, and up to $100 a day for five days of baggage delay insurance.
American Express card members get extended warranty coverage of up to $10,000 on eligible purchases, so you might not need to buy a warranty package for computers, printers, fax machines or other business equipment.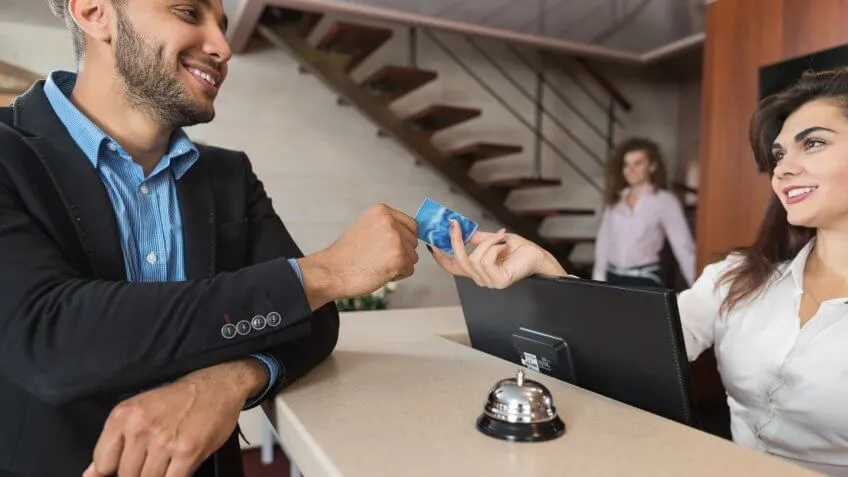 ProStockStudio / Shutterstock.com
7. Evaluate Partner Business Credit Card Options
Some small business credit cards are designed to help you manage business funds and enjoy exclusive benefits from a business partner. If you tend to stay at a certain hotel chain or travel with a certain airline most of the time, getting a business credit card that offers a bonus at those businesses can help you earn even more rewards.
For example, you have several options to get a standard American Express business credit card, but small business owners can choose a partner card such as the Gold Delta SkyMiles business credit card to double up on the perks. Using a partner card lets you earn rewards such as free hotel nights, free flights or other travel-related perks while still earning regular rewards.
The Bank of America Alaska Airlines Visa Business Card lets you earn extra rewards when traveling with Alaska Airlines, and you can redeem your earned miles for Alaska Airlines and other partner airline flights. You also get the benefit of no foreign transaction fees while racking up those miles.
Next Up: Things That Affect Your Credit If You're a Business Owner
All information about American Express card offers have been collected independently by GOBankingRates and have not been reviewed or approved by American Express. These offers are not available through GOBankingRates.