6 Things To Know About the BBVA Visa Business Rewards Credit Card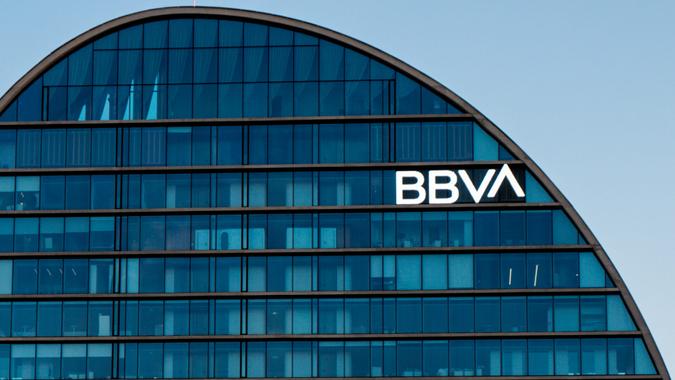 BGM / Getty Images
BBVA offers a credit card that provides many perks for businesses, but there are some downsides to consider. The following can help you determine if this is the best card for your business.
1. There Is No Annual Fee.
It's difficult not to appreciate a credit card that doesn't charge an annual fee. BBVA's Visa Rewards Business Credit Card charges no annual fee to users, which helps cut down on yearly business expenses. They also provide employee cards at no additional cost.
2. It Has a Competitive Interest Rate.
The BBVA Visa Rewards Business Credit Card comes with an introductory APR of 0%. Keep in mind, though, that this only lasts for nine months. After that, your interest rate will depend on your credit score and can be anywhere between 9.24% and 23.24%. Even the highest of these is pretty low compared to similar business card options.
Good To Know

There are many credit cards available to help you meet your financial goals and cover business expenses. It's always best to compare several options to find the best interest rate, terms, and rewards.
3. It Comes With Great Benefits.
In addition to no annual fee and a competitive APR, the BBVA Visa Business Rewards Credit Card offers several other benefits. Every purchase you make earns you 1.5 points per dollar you spend. Also, if you use your card with certain merchants, you can save as much as 15% on your purchase, if enrolled with Visa SavingsEdge.
Earn More Perks From Your Credit Card
4. You Cannot Use the Points for Much.
With the BBVA Visa Business Rewards Credit Card, one point is worth only one cent, and they must be redeemed for a statement credit. However, you cannot redeem your points until you have 2,500 points. If you're looking for a card that offers cashback, purchase redemption, travel rewards, or something similar, this might not be the best card for you.
5. Many States Are Not Eligible.
The BBVA Visa Business Rewards Credit Card is a good option for many. Unfortunately, it's not available in every state. At this time, only residents of the following states are eligible:
Alabama
Arizona
California
Colorado
Florida
New Mexico
Texas
Residents from other states will need to either search for a nationwide card or one that's eligible in the state where they reside.
Earn More Perks From Your Credit Card
6. Balance Transfer Terms Vary.
Some cards offer balance transfer at 0% for a set period of time, giving you time to pay down the balance. This might be six months or longer, depending on the card.
This credit card is not quite so straightforward. You might get a 0% introductory APR on balance transfers, but this depends on your creditworthiness. It could be as high as 3.99% for the first year.
Either way, you must request the transfer within 90 days of opening your account to get a 0% to 3.99% introductory APR. After those 90 days, the APR on balance transfers will be between 9.24% and 23.24%, depending on your credit score.
This content is not provided by BBVA USA. Any opinions, analyses, reviews or recommendations expressed in this article are those of the author alone and have not been reviewed, approved or otherwise endorsed by BBVA USA.
Rates and fees are subject to change.