How To Make an eBay Credit Card Payment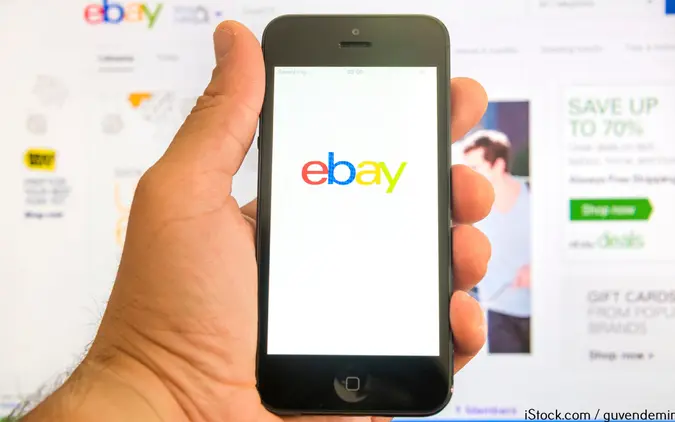 Founded by Pierre Omidyar in 1995, eBay is a large online shopping and auction website, where both businesses and regular people list items for sale. You can pay for items by entering your credit card details on the checkout page. 
If eBay won't process your credit card payment, double-check that you entered your card details correctly, including the name and billing address. If everything is correct, and eBay still won't process your credit card payment, contact your bank or try another card. 
Using the eBay Mastercard
eBay now offers a store credit card — the eBay Mastercard, issued by Synchrony Bank. Perks include Mastercard Airport Concierge™, which offers a 15% discount on airport meet-and-greet services as well as points earned by shopping on eBay and in other locations. For every $1 spent on eBay, up to $1,000, customers earn 3 points. For every $1 over $1,000 spent on eBay, customers earn 5 points. Customers can redeem 1,500 points on the eBay checkout page to save $10 on whatever they are buying.
Once you've used the eBay Mastercard to make a purchase, you'll need to make a payment to keep your account in good standing. Synchrony Bank allows customers to make payments either online, by phone or by mail.
How To Make an eBay Credit Card Payment Online
To make an eBay credit card payment online, to view your card balance or sign up for paperless statements, register your account on the eBay Mastercard website. If you only want to make a payment, you can also skip registration and select the "Pay As Guest" option. You will need to have your:
Credit card account number
ZIP code
How To Make an eBay Credit Card Payment by Phone
The number for making payments by phone can be found on the back of your eBay Mastercard. Or, simply call the customer service line at 1-844-435-0237 and proceed from there. When calling, make sure to have your credit card account number and Social Security number with you.
How To Make an eBay Credit Card Payment by Mail
To make an eBay credit card payment by mail, write a check or purchase a money order for at least the amount due. In the envelope, either include the payment coupon from your billing statement or write your account number on the check or money order. Then mail everything to the address listed on your billing statement.
What Are the Late Fees and Interest for the eBay Credit Card?
The APR for the eBay Credit Card ranges from 23.74% to 30.74% variable, depending on the account type. The due date is at least 23 days after the close of each billing cycle. After that date, interest begins to be charged, with the minimum interest charge being $2.00. Penalty fees for late payments are up to $41.00 and returned payments incur a $30.00 fee. When making payments, make sure you leave enough time for payments to arrive, especially if you are sending them by mail, in order to avoid late fees.
Rates are subject to change; unless otherwise noted, rates are updated periodically. All other information on accounts is accurate as of Jan. 12, 2023.
Editorial Note: This content is not provided by any entity covered in this article. Any opinions, analyses, reviews, ratings or recommendations expressed in this article are those of the author alone and have not been reviewed, approved or otherwise endorsed by any entity named in this article.