Credit Cards That Pay You to Use Them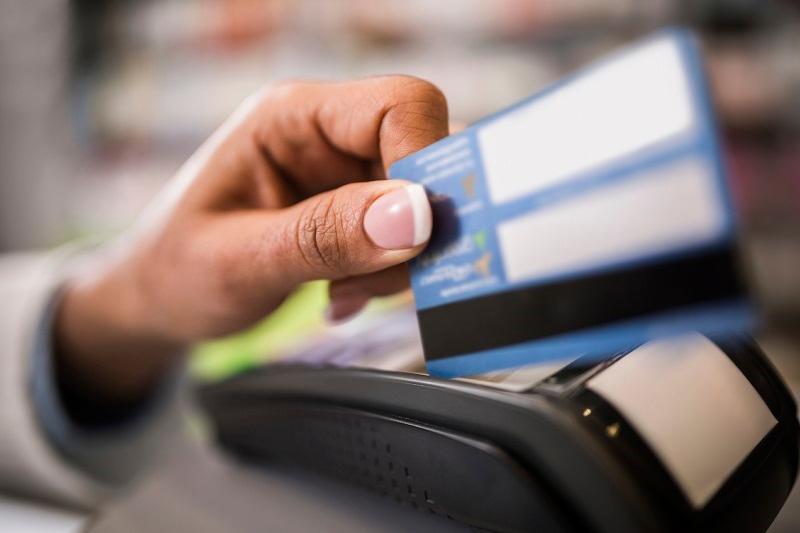 Whether you're a first-time credit card holder or a long-time user, it's a good idea to reguarly review current credit card offers on the market. Many of the top tier brands promise great credit card rewards, including cash-back offers, points and enrollment bonuses — which can be expecially useful as the holiday season approaches.
Still, sifting through the mountain-high stack of credit card offers out there can be tedious, and consumers often struggle to determine which cards are best for their needs and spending habits. Here are five great credit cards that actually pay members to use them.
1. Blue Cash Preferred Card by American Express
If you are approved for the Blue Cash Preferred Card from American Express, you can get $150 back after you spend $1,000 in the first three months. The credit card rewards are pretty remarkable as well. Members can earn 6 percent cash back on U.S. supermarket purchases, totaling up to $6,000 annually, and then 1 percent thereafter. Additionally, you can earn 3 percent cash back at U.S. gas stations and select department stores and 1 percent cash back on everything else you buy. There is also no rotating reward category to keep track of, and cash back is conveniently received in the form of statement credit.
Earn More Perks From Your Credit Card
Related: How to Perform a Credit Card Balance Transfer
Cons: Of course, every credit card has its disadvantages. With the Blue Cash Preferred Card, members are responsible for an annual fee.
2. Chase Freedom Card by Chase Bank
One of the best cash-back credit cards out there, Chase Freedom Card gives you the opportunity to earn as much as 5 percent cash back (up to $1,500) on combined purchases in bonus categories when activated. Now through Dec. 31, these categories include Amazon.com, Zappos.com, Audible.com and Diapers.com. As a bonus, consumers receive unlimited 1 percent cash back on all other purchases — that amounts to virtually endless earning potential. The credit card offers a 0% introductory APR for 15 months on purchases and balance transfers — after that, a variable APR of 13.99-22.99% will begin — and has no annual fee.
While many credit cards offer rewards, Chase Freedom distinguishes itself from the pack by providing consumers with cash bonuses for signing up. Currently, you can earn $100 after you spend $500 on purchases (not including transfers) within the first three months of opening an account. Further, members can pick up an extra $25 by adding authorized users to their accounts and making sure they charge purchases within the same time period.
Earn More Perks From Your Credit Card
Cons: On the downside, the Chase Freedom credit card does have a foreign transaction fee of 3 percent. The card is also not for the forgetful, as members will have to activate their 5 percent cash-back bonuses each quarter by the activation deadline or miss out on the deal.
3. Discover it Credit Card by Discover
With double first-year cash back — a new feature on the card — the Discover it credit card offers one of the best credit card deals available right now. Along with receiving 5 percent cash back on categories that change each quarter, up to the quarterly maximum, members will have their cash doubled after the first year. Now through December, members are enjoying 5 percent cash back on purchases (up to $1,500) at Amazon.com, department stores and clothing stores. After reaching the maximum, they earn unlimited 1 percent back on those purchases, as well as everything else they buy. Further, there is no annual or foreign transaction fee.
Another reason to consider Discover it is that members enjoy a 0% introductory purchase APR for 12 months, including balance transfers that post to your account by Jan. 10, 2016. After this period, standard APR kicks in at rate of 10.99% to 22.99%, depending on one's credit. As an added bonus, members get one late payment freebie before charges apply.
Earn More Perks From Your Credit Card
While Discover it offers benefits for card holders of all ages, it might be especially advantageous for students. Currently, the Discover It credit card will reward students with $20 for a 3.0 grade point average during the first five years from account opening. If you're still in school, you might want to check out this particular perk.
Related: 15 Easy Credit Card Hacks
Cons: The biggest negative for this card is the lack of a credit card signup bonus, though the expansive rewards program might help make up for this drawback. Prospective customers should also note that not every merchant accepts Discover.
4. Capital One Quicksilver Rewards by Capital One
If you want a credit card that's convenient and has no annual or foreign transaction fees, the Capital One Quicksilver Rewards credit card might be the one to add to your wallet. With its unlimited 1.5 percent return on every purchase, it's one of the best cash-back credit cards out there. Further, you don't have to worry about rotating categories and can take advantage of a signup bonus of $100 after you spend $500 within the first three months.
Earn More Perks From Your Credit Card
Additionally, cardholders enjoy a 0% introductory APR on purchases and balance transfers until July 2016, followed by a variable rate of 12.90 to 22.90% depending on creditworthiness. Your cash rewards never expire and can be redeemed by check, account credit or gift card for your convenience.
As if these perks weren't sufficient to raise attention, members can also enjoy a 20 percent statement credit on Uber rides purchased with their cards through April 2016.
Cons: The card is only available to those with excellent credit (720-850), and there are no special categories for extra rewards.
Related: How to Trick Yourself Into Paying Off Your Credit Card Debt
If you're planning to sign up for a credit card this year, you might as well choose the card with the best benefits for members. Don't miss out on the credit card signup bonuses and other great rewards offers at your fingertips.
Editorial Note: This content is not provided or commissioned by the bank advertiser. Opinions expressed here are author's alone, not those of the bank advertiser, and have not been reviewed, approved or otherwise endorsed by the bank advertiser. This site may be compensated through the bank advertiser Affiliate Program.