5 Great Student Credit Cards for San Jose State University Students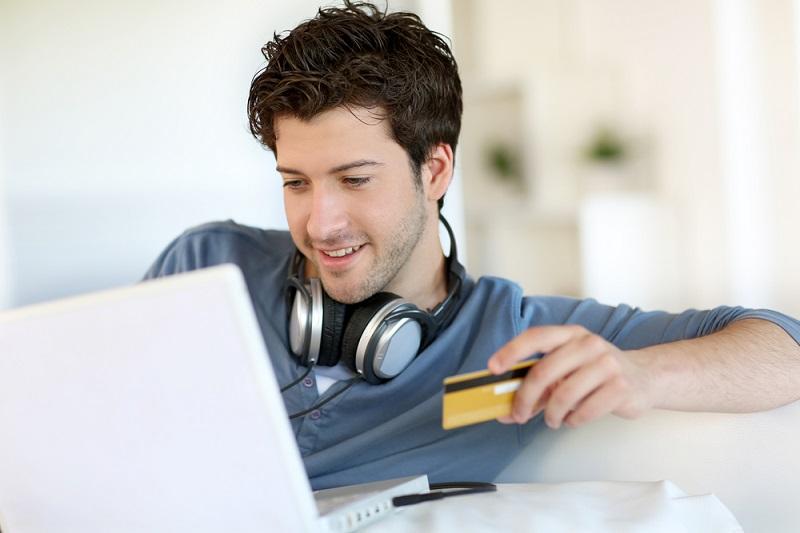 More than 25,000 students are enrolled at San Jose State University (SJSU). Located in downtown San Jose, Calif., the 154-acre campus offers numerous perks, like a fitness and aquatic center, and bowling alley. Conveniently situated between San Francisco and the stunning Monterey coast, SJSU is a hot spot destination for California students.
College is a time when many young adults begin managing their own finances. Many banks and credit unions offer a variety of student credit cards to help you save money as you start building credit. Consider these San Jose credit cards and features as you comparison shop.
What to Look for in San Jose Student Credit Cards
Not all student credit cards are created equal. While some cards might cost you more in interest, others can have pricey banking fees. When choosing a student credit card, there are three features you'll want to consider.
Low APRs
Your card's annual percentage rate (APR) determines how much interest you pay on your card's balance each month. Certain credit cards might have promotional interest rates. Even if you have a higher-than-average rate, you can avoid interest by paying off your credit card balance in full each month.
Earn More Perks From Your Credit Card
No Annual Fees
As an SJSU student, you don't want annual fees burdening your financial budget. You might rather spend your money at a Spartans game or on trips to the Tech Museum. Find a student credit card that is free of annual fees to help you save a little more.
Credit Card Rewards
One major perk of having a credit card is having the opportunity to take advantage of its rewards program. While not all cards will offer rewards, if you plan on using your card regularly, you might want to choose a card that offers some perks, such as cash back or points you can use toward gift cards and merchandise.
Related: What to Look for When Searching for the Best Credit Card
Top 5 Student Credit Cards for San Jose State University Students
San Jose State University students can use credit cards to help them afford the cost of textbooks, concert tickets and spring break trips. If you're attending or plan on attending SJSU, check out these student credit cards.
Earn More Perks From Your Credit Card
Discover it for Students
The Discover it for Students credit card has no annual fee. It offers 5 percent cash back in categories that change every quarter. The card also packs impressive security features, such as one that allows you to remotely freeze your card in case it is lost or stolen. You can also receive:
Double cash back bonuses for one year
0% APR for six months
Between 12.99% APR and 21.99% APR
Your cash back bonuses can be put toward other expenses. With your savings, you can take a day trip to San Francisco or buy tickets for a San Jose Sharks game. For more practical card users, your cash back rewards can go into savings or toward textbook purchases.
Citi ThankYou Preferred Card for College Students
The Citi ThankYou Preferred Card for College Students offers 2,500 bonus ThankYou points after you spend $500 within three months of opening your account. Features include:
No annual fee
0% APR for seven months
Between 13.99% APR and 23.99% APR
Earn More Perks From Your Credit Card
Cardholders receive one ThankYou point for every dollar spent. You receive two points on dining and entertainment expenses.
U.S. Bank College Visa Credit Card
U.S. Bank offers a convenient perk for SJSU students looking for more than credit card options. At U.S. Bank you can link your Tower Card with your checking account, allowing you to use your I.D. as a debit card anywhere Visas are accepted. The bank's College Visa credit card is also a competitive option. Perks include:
No annual fee
Online account access
Personalized mobile alerts
Between 11.99% APR and 20.99% APR
Journey Student Credit Card
The Journey Student credit card from Capital One is geared toward students with average credit. Features of the card include:
No annual fee
Cash back rewards
Fraud coverage
Your interest rate will be a 19.8% variable APR, meaning your rate will adjust with market conditions. Depending on your creditworthiness, a variable rate can help you save on interest.
Wells Fargo Cash Back College Visa Card
The Wells Fargo Cash Back College Visa is a competitive option for incoming San Jose State University students. Designed to help you learn to manage your money so you can qualify for better rates down the line, the card will help you build credit while offering you:
No annual fee
3 percent cash rewards on gas and groceries for six months
0% APR for 12 months
Variable APR between 11.15% and 21.15% after the first year
As an SJSU student, you'll find yourself hunting down jobs and internships, all the while studying for classes and doing homework. A student credit card can be a no-fuss way to help you build credit and manage your finances. Find a bank or credit union with card features and rates that suit your financial situation.
Keep Reading: 10 Things You Should Never Put on a Credit Card