Amex to Partner With Macy's, Rite Aid, AT&T and More for New Loyalty Program
See how much the new loyalty program can save you.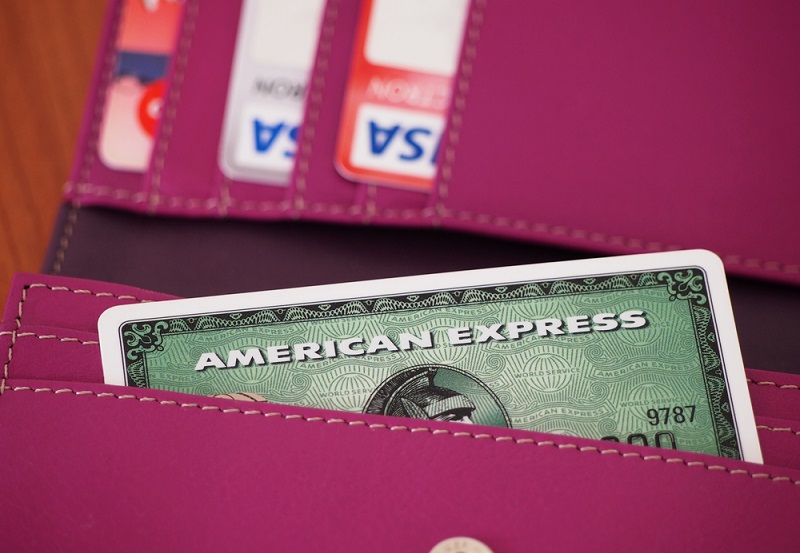 Forget digging in your wallet to find your favorite retailer's loyalty card. Amex just announced the spring launch of Plenti, a loyalty rewards program that allows consumers to earn rewards points at one retailer and use them at another with just one single card. This is the first loyalty card in the U.S. that can earn points at multiple stores.
Find out the 6 ways stores trick you into spending more money >>>
AT&T, Macy's and More: The Stores Participating in Plenti
So far, the initial brands participating in Amex's new rewards loyalty program are AT&T, Macy's, Rite Aid, ExxonMobil, Nationwide, Direct Energy and Hulu. As you can see, only one type of retailer in each of the seven categories is participating in Plenti, which means you will only find one gas station, drug store, department store, etc. on the list. For example, Rite Aid is the only drug store where you can use the Plenti program.
Abeer Bhatia, CEO of US Loyalty at American Express, told NBC News, "We're pleased to introduce the first U.S.-based coalition loyalty program, where customers will have the flexibility and choice across seven well-known brands to earn and use points for purchasing a wide range of products."
How to Earn Plenti Rewards
For every 1,000 points consumers earn at the participating retailers, they will get at least $10 in savings. But that doesn't mean the rewards translate equally across all partners; each store will run the program differently and determine how many points can be earned for each dollar spent.
Plenti members can earn points when they fill up at participating Exxon- or Mobil-branded stations, as well as when they sign up for qualifying wireless services at AT&T. They can also earn points when they purchase eligible Nationwide auto or property insurance policies, or buy a wide range of items at Rite Aid.
One of the more appealing aspects of Plenti is that members do not need to use an Amex credit card when shopping — they can earn points regardless of the payment method they choose to use. They can also rack up points faster by participating in promotional offers at participating stores or through Plenti's online offer center and marketplace.
Plenti Privacy Concerns
Consumers who don't want to share their information across so many participants can breathe a sigh of relief: Plenti members have the option to opt out of sharing their personal information, reports NBC News. So, if you make a purchase at Exxon, Macy's won't be able to access that information.
Read: Are Supermarket Loyalty Programs Worth Your Privacy?
Will Consumers Sign Up?
Because only one type of retailer in each category is allowed in the program, it will be hard for consumers to do comparison shopping, as they won't be able to earn points if they shop outside of Plenti partner stores. Also, consumers who are loyal to one particular store or brand might be discouraged from shopping at one of the Plenti retailers.
Ruth Susswein, a spokesperson for advocacy group Consumer Action, told NBC News, "Overall this is a win for consumers if you happen to use one or more of the stores."
Still, there are plenty of other retail loyalty programs to choose from. If Plenti doesn't offer the range of stores you are looking for, there is sure be an alternative that meets your needs.
Photo credit: Nadalina / Shutterstock.com