8 Chase Freedom Flex Benefits: Maximize Your Rewards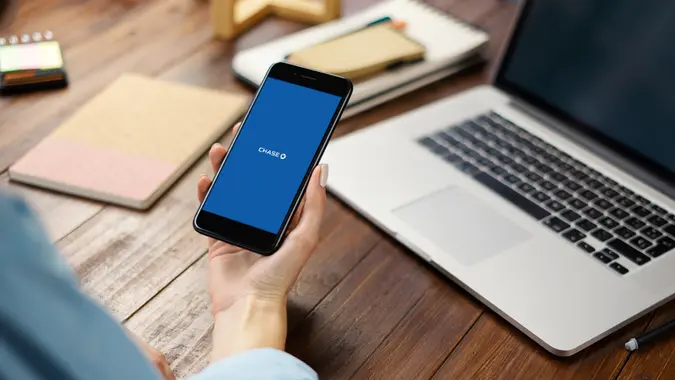 When it comes to rewards credit cards, it's natural to want to get the most bang for your buck. With the right strategy, every dollar you spend can come with a healthy side of rewards.
Rewards
One worthwhile rewards credit card to consider is the Chase Freedom Flex. Importantly, this card is different from the Chase Freedom Unlimited card, although both have very similar names. Here is an exploration of the benefits you can use to maximize your rewards with the Chase Freedom Flex card.
Welcome Bonus
When you open the Chase Freedom Flex credit card, you have the opportunity to kick things off with a welcome bonus by hitting a spending threshold. If you are able to spend $500 on purchases within the first three months, you'll receive a $200 welcome bonus. That's a nice way to start off with your new credit card, which comes with no annual fee.
But there's an additional bonus on the table, which is tied to your grocery store purchases. You'll earn 5% cash back on all of your grocery store purchases for the first year, with a limit of $12,000 in purchases. Ultimately, this opportunity translates into up to $600 in cash back for your groceries.
Before you head to the store to land this bonus for grocery purchases, check that your grocery store of choice qualifies. For example, Target and Walmart are not considered grocery stores for the purposes of this spending bonus. Also, you cannot tap into this bonus if you've received a new card member bonus for the Chase Freedom Flex in the last 24 months.
Activate the Bonus Categories
The Chase Freedom Flex card offers an attractive welcome bonus. But the bonus is just the tip of the iceberg. Even after you've held the card for a few months, there are plenty of ways to rack up the rewards. If you want to make the most of your rewards opportunities, you'll need to keep an eye on the cash-back quarterly bonus category.
Each quarter, the credit card offers 5% cash back on your spending in a different category. In 2022, the cash-back bonus categories included grocery stores, eBay, Amazon, some streaming services, gas stations, movie theaters, car rental agencies, Walmart and PayPal at different times of year.
The first step to making the most of these cash-back offers is remembering to activate the rewards. Typically, you'll need to activate your cash-back eligibility during the quarter to get your cash back. If possible, you can plan your purchases to maximize your cash back for the quarter. But keep in mind that you'll only be able to earn 5% cash back on up to $1,500 in combined purchases.
Easy To Rack Up Cash Back
The bonus cash-back categories rotate. But you'll still have the chance to earn cash back on other purchases throughout the year.
Regardless of the quarter, you will earn 5% cash back on travel purchased through Chase Ultimate Rewards, 3% cash back on dining and drugstore purchases and 1% cash back on all other purchases. You won't even need to activate an offer to take advantage of these cash back rewards.
As you map out your rewards options, you'll enjoy up to 5% cash back on some purchases. But at the very least, you'll enjoy at least 1% cash back on each and every purchase.
Multiple Ways To Redeem Points
As you rack up points, you'll have several redemption options. With the Chase Freedom Flex, you can redeem points for cash, gift cards and travel. You'll even have the ability to pay with points when you shop with certain merchants.
The flexible redemption opportunities mean that you can choose an option that works best for your finances. For example, if you are trying to stretch your budget as far as possible, you might opt for cash back or pay with points for necessary purchases. But if you want to use your points for a fun splurge, you can opt to redeem your points for travel or gift cards.
Don't Skip Partner Perks
The cash-back rewards opportunities are just the tip of the iceberg with the Chase Freedom Flex card. As a cardholder, you'll have access to several offers that can help you stretch your dollars further.
A few of the current partner perks include:
Doordash: You'll have the option to activate a 3-month DashPass membership, which means you can get unlimited deliveries without a delivery fee. After the 3-month complimentary membership, you'll be enrolled in DashPass for the next 9 months at 50% off. This opportunity is available for activation until December 31, 2024.
Lyft: When you pay for Lyft rides with your Chase Freedom Flex card, you'll get a total of 5% cash back on the purchase. Additionally, Mastercard will give you a $5 Lyft credit if you take three rides within one calendar month.
Instacart+: You can enroll in a 3-month complimentary membership of Instacart+. The service includes unlimited deliveries with a $0 delivery fee. When the complimentary membership period is over, you'll be enrolled in an annual Instacart+ membership, but you'll have the option to cancel the service before paying for an annual membership. Cardholders must enroll by July 31, 2024.
Fandango: If you spend $20 through Fandango or the Fandango streaming service, you'll get a $5 Fandango reward. This perk is courtesy of Mastercard World Elite status.
Shoprunner: You can get a free 1-year ShopRunner membership, which involves free 2-day shipping and returns at popular stores. This perk is also courtesy of Mastercard World Elite status.
When you tap into all of these perks, you'll be able to squeeze more out of your credit card rewards.
Enjoy Purchase Protections
Making purchases with the right credit card can give you more peace of mind. If something goes wrong, you might find that your credit card is ready to step in to protect your budget.
Here's a look at some of the purchase protections you can enjoy with this credit card:
Purchase protection: When you make a purchase with the card, the item is protected against damage or theft for up to $500 per claim and up to $50,000 per account.
Extended Warranty Protection: This card will extend a U.S. manufacturer's warranty by an extra year. But there are some limitations one of which warranties will be extended — for example, only warranties of three years or less qualify.
Cell phone protection: If you are paying for your monthly cell phone bill with this credit card, the phone is covered against damage or theft. Although you'll have to pay a $50 deductible, you can get up to $800 per claim and $1,000 per year.
Trip cancellation or interruption insurance: A wrench in your travel plans is never enjoyable. But at least when you pay with this card, you can be reimbursed for up to $1,500 per person and $6,000 per trip if you prepaid for nonrefundable tickets.
As you go through life, extra insurance on purchases is never a bad thing. That's especially true if your credit card is picking up the insurance tab. Make sure to read the fine print to get the most insurance on your purchases.
Refer Friends
It's clear that the Chase Freedom Flex card offers some worthwhile rewards. As you start to get the most out of your own credit card, you might decide to share information about these perks with your friends. After all, you likely want them to tap into the rewards on their own.
If you feel comfortable sharing the details of this credit card, you can get rewarded by Chase. When your friends join, you can earn $100 for each friend that gets the card. But there's an earning limit of $500 in cash back per year.
Never Overspend
When you first open the card, you'll have a 0% introductory APR for 15 months. After that, the card has an APR between .
After the intro period, this high APR can lead to extensive interest charges. With that interest rate on the horizon, avoid overspending on this credit card. If possible, only spend what you can afford to pay off at the end of every month. Otherwise, the value of the rewards you've accumulated will be washed out by the interest costs.
Cardholders who can avoid paying any interest on their purchases will reap the most rewards from this particular credit card.
Takeaway
If you are interested in maximizing your rewards opportunities, you'll need to pay close attention to the rotating bonus categories. Take a look at the beginning of every quarter to see the cash-back deals and activate your rewards options.
A quarterly check-in can help you make the most of your rewards-earning potential. But regularly paying off your credit card balance will ensure that your points are stretching as far as possible.
FAQ
Is Chase Freedom Flex a good card?

Chase Freedom Flex is an excellent card, especially since it won't cost you an annual fee. The rewards, especially in its rotating cash-back categories, are very competitive, and you can redeem them in several ways. The biggest drawback to this card is the potentially-high APR.

Does the Chase Freedom card have any travel benefits?

Both Chase Freedom Flex and Chase Freedom Unlimited offer 5% cash back on travel purchased through Chase Ultimate Rewards.

Is Chase Freedom Unlimited better than Freedom Flex?

Which card is better depends on whether you're going to take advantage of the Freedom Flex cash-back calendar.
The Freedom Flex offers higher rewards in rotating categories, which may suit you better if you are willing to track and activate the categories to make the most of the cash back. Freedom Unlimited offers very similar rewards except for the quarterly 5% cash back categories, so it may be better for you if you prefer a simple, easy-to-track rewards structure.
The Freedom Unlimited card also offers 1.5% cash back as its lowest tier, while Freedom Flex bottoms out at just 1% cash back, so if you're not going to take advantage of those rotating categories, the Freedom Unlimited is the better choice.
Rates are subject to change; unless otherwise noted, rates are updated periodically. All other information on accounts is accurate as of Oct. 25, 2022.
Editorial Note: This content is not provided by any entity covered in this article. Any opinions, analyses, reviews, ratings or recommendations expressed in this article are those of the author alone and have not been reviewed, approved or otherwise endorsed by any entity named in this article.
The information related to the Chase Freedom Flex and Chase Freedom Unlimited cards was collected by GOBankingRates and has not been reviewed or provided by the issuer of these cards. Product details may vary. Please see the issuer's website for current information. GOBankingRates does not receive commission for this product.