10 Credit Cards That Have Gotten Better During the Pandemic 

7 min Read
Update: Some offers mentioned below may have changed or are no longer available. View current credit card offerings from our partners at CardCritics Here or on the issuer's website.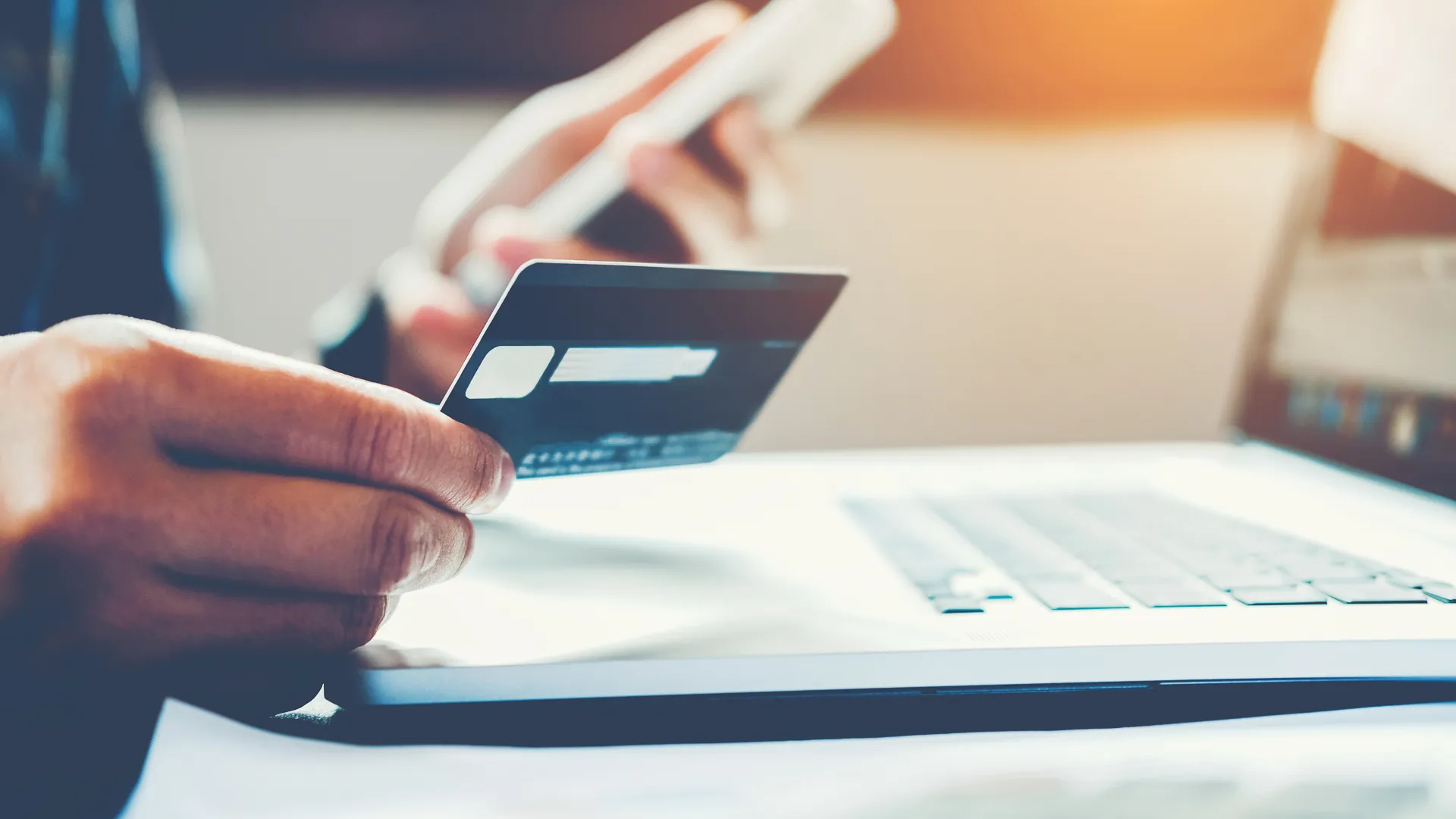 Travel and rewards credit cards draw in customers by adding bonus points and rewards for spending in various categories, such as airfare, hotels and restaurants. During the pandemic, spending in these categories dropped dramatically, forcing the credit card companies to make changes in order to encourage spending. For some customers, the additional points now granted in categories more attuned to pandemic spending patterns made the value of these cards jump tremendously.
Read: 10 Credit Cards To Consider for Travel Rewards
While you shouldn't increase or change your spending habits just to earn additional credit card points, if you're already spending in these categories, these cards can provide additional benefits. Here's a look at 10 cards that have gotten better for consumers during the pandemic.
Last updated: April 6, 2021
The American Express Platinum Card is one of the most premium credit cards available. Carrying a $695 annual fee, card holders expect a wide array of travel and service benefits, and the Platinum Card delivers.
However, as travel and dining charges have declined during the pandemic, American Express has made some major changes to its bonus structure. One of the most prominent benefits of the Platinum Card is its new welcome offer. For starters, new card holders will earn 80,000 Membership Rewards Points after spending $6,000 in the first six months. In addition, as a pandemic-influenced enhancement, new card holders will earn 10x points at U.S. gas stations and U.S. supermarkets for the first six months of membership. All card holders also receive up to $200 per year for Uber rides or Eats orders annually, credited in $15 monthly increments with a $20 bonus in December.
See: 13 Credit Cards That Every 30-Something Should Consider
/
The Chase Freedom Unlimited Card is well-known in the credit card world for its rotating 5% cash-back categories that change every quarter. However, as a pivot in the pandemic-affected world, the Chase Freedom Unlimited Card added additional perks. Now, card holders enjoy 3% cash back on dining at restaurants, which includes takeout orders and eligible delivery services. The card also offers 3% back on drugstore purchases, and a whopping 5% back on travel purchased through the Chase Ultimate Rewards portal.
The Chase Freedom Flex Card, newly launched on Sept. 15, 2020, also offers the same bonus structure as the Chase Freedom Unlimited Card, namely 3% back on dining, restaurants and drugstores and 5% back on travel purchased through the Ultimate Rewards portal however you can also earn 5% on quarterly rotating categories up to $1,500 spent each quarter.
The Citi Premier Card has made some significant changes in response to the pandemic. All new and current cardholders will now receive 3x points for spending at restaurants and supermarkets, in addition to 3x points on select travel expenses, including air travel, gas stations and hotels. This is an improvement over the prior structure, which offered 2x points on entertainment and restaurants and 1x points on all other spending.
Cardholders who book a hotel stay through ThankYou.com or at 1-800-THANK-YOU totaling $500 or more will also receive a $100 statement credit once per year.
Read: The Top Purchases You Should Always Make With a Credit Card
Citi Prestige® Card
The Citi Prestige Card is Citi's flagship product, boasting a $495 annual fee and a host of rewards. In addition to airport lounge access and a $100 Global Entry/TSA  Pre??" credit every five years, the card offers 5x points on restaurants and air travel, with 3x points on cruises and hotels.
As a pandemic-related enhancement, the Citi Prestige Card now allows supermarket and restaurant purchases made through Dec. 31, 2021, to qualify toward the card's $250 annual travel credit.
Discover it Miles
The Discover it Miles card is Discover's entry into the travel-card market. The card is much simpler and more affordable than some of the premium cards that are available. Rather than having a high annual fee and a long list of travel benefits, the Discover it Miles card has no annual fee and offers 1 1/2 miles for every dollar spent. At the end of the first year, Discover will match the miles you've earned, with no limit.
As an enhancement during the COVID-19 crisis, the Discover it Miles card now allows you to use the miles you earn to pay your card's monthly bill or minimum payment.
US Bank Altitude Reserve Visa Infinite Card
The U.S. Bank Altitude Reserve Visa Infinite Card is U.S. Bank's entry into the premium travel card market. Standard rewards on the card include 5x points on prepaid hotels and car rentals booked directly through the Altitude Rewards Center, along with 3x points on all eligible travel purchases and mobile wallet spending. The card also offers a more generous annual credit than most other cards, rebating $325 for eligible travel purchases, dining, takeout and food delivery.
In addition to these perks, the card now offers 3x points for every $1 spent on takeout, food delivery and dining. As of now, however, this new enhancement is scheduled to expire after June 30, 2021.
More: Paying in Full vs. Partial Payments: Which Is Best for Your Credit Score?
Chase Southwest Rapid Rewards
The Chase Southwest Rapid Rewards Card was originally targeted for frequent fliers on Southwest Airlines. The card traditionally offers 2x points for every $1 spent on Southwest Airlines purchases, with just 1x points for all other purchases.
However, thanks to pandemic-era changes, the card now has value for a wider variety of cardholders. In addition to earning the standard 40,000 points for spending $1,000 in the first three months after account opening, the Rapid Rewards Card now offers 3x points on dining purchases in the first year, including takeout and eligible delivery services.
Read: 18 Reasons Why You Should Be Using Your Credit Cards More
American Express Hilton Cards
American Express, Member FDIC, offers three personal Hilton-affiliated credit cards: Hilton, Hilton Surpass and Hilton Aspire. Typically, these cards primarily offer benefits for stays at Hilton family hotels and resorts. However, each of these cards is now offering bonuses for U.S. restaurant spend and for general spending. Here is the breakdown of the temporary bonus categories for these cards:
U.S. restaurant spend through December 2021: $5 monthly credit for Hilton, $10 for Surpass and $20 for Aspire
General spend through June 2021: 10,000 bonus points for each $5,000 spent on Hilton, Surpass or Aspire cards
Unexpired and new Free Weekend Night rewards issued through Dec. 31, 2021, can now be used any night of the week for all cards
Free nights issued in 2021 are valid through Dec. 31, 2022
More From GOBankingRates
All information about American Express card offers has been collected independently by GOBankingRates and has not been reviewed or approved by American Express. These offers are not available through GOBankingRates.
The information related to Chase Freedom Unlimited, Freedom Flex, and Southwest Rapid Rewards was collected by GOBankingRates and has not been reviewed or provided by the issuer of these products/cards. Product details may vary. Please see issuer website for current information. GOBankingRates does not receive commission for these products.
About the Author