4 Best Credit Cards for Rebuilding Credit in Philadelphia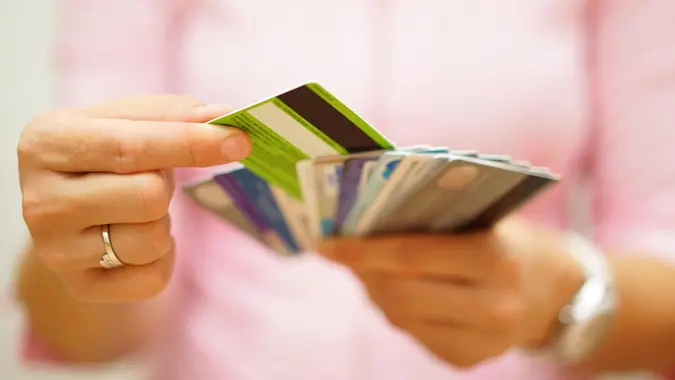 Bacho / Shutterstock.com
If you live in Philadelphia, you live in one of the greatest cities in the world. With the Liberty Bell, the Museum of Art and Independence Hall, there's culture; with the Eagles, the 76ers, and the Phillies, there's sports.
The problem is, much of what this city has to offer costs money, and living in Philly is not cheap. Between Pennsylvania taxes, commuting to work, and paying rent, every resident of the city and the region needs to find ways to save money. If you're a resident of the area and suffer from not-so-great credit, here are five credit cards that you might be eligible to obtain.
Local Cards with Local Banks and Credit Unions

A number of local banks and credit unions offer credit cards to residents of the Philadelphia area, even if their credit is weak. A number of these cards also offer some extra benefits.
1. Capital Bank's Open Sky Secured Visa Card
This card comes with build-in credit reporting to the three major credit bureaus, which is essential to improve your credit score month over month. You can also manage how much credit you have because this is a secured card. Your credit limit will be exactly as much as you add to your security deposit in a Capital Bank account. The card offers a low variable rate of 17.5% APR and an annual fee of $29.
2. American Heritage Federal Credit Union's Platinum Secured MasterCard
At American Heritage Federal Credit Union, the Platinum Secured Mastercard is available for applicants who have absolutely no credit history or a low credit score. With this card, you can make charges against a deposit amount of your choice, ranging from $300 and $40,000.
American Heritage Federal Credit Union will report your credit usage to the major three credit bureaus, so you can use it to repair your credit. The card comes with an annual fee of $35 and an APR as low as 15.90%.
3. CapitalOne's Secured Mastercard
With a $29 annual fee, this card offers a secured line of credit that can go up after you build a history of on-time payments, while also reporting credit activity to the three major credit bureaus. The card has a 22.9% APR rate and a minimum $49, $99 or $200 refundable deposit, based on your creditworthiness.
4. Philadelphia Federal Credit Union's Visa Secured Card
Alternatively, Philadelphia Federal Credit Union offers a secured card that helps members improve their credit for a $35 annual fee. This card requires a $300 minimum deposit and has a slightly higher APR at 20.99%, but Philadelphia Federal Credit Union will also report all of your activity to the big credit bureaus so you can rebuild your credit fast.