4 Credit Cards for Strengthening Your Credit in Phoenix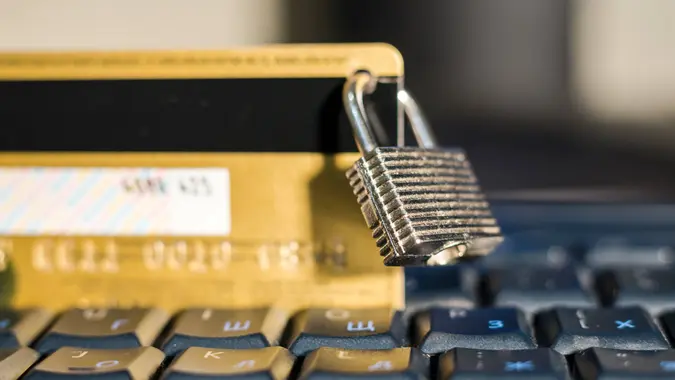 ©Shutterstock.com
If you're struggling to obtain a credit card, you're not alone. Every day thousands of Americans struggle to improve their credit, but it's not impossible. In fact, there are dozens of credit cards available for people who need to improve their credit scores.
The easiest — and fastest — way to rebuild your credit is with a secured credit card, which requires that you put a certain amount of money in a savings account as collateral for the card. If you cannot get approved for a standard, unsecured credit card, you'll likely qualify for a secured one because your deposit determines your borrowing limit on the card.
Here are the four best options for people looking to rebuild their credit, especially if you live in Phoenix.
1. Bank of Arizona's Secured Card
Bank of Arizona offers several credit cards through Elan Financial Services. Its secured Visa comes with a variable purchase APR of 20.99% and a $35 annual fee. All you need to get started is a minimum deposit of $300, but you can deposit a maximum of $5,000 for a higher credit limit.
As an added bonus, the card offers extended-warranty coverage, free travel assistance and zero-fraud liability to protect against fraudulent transactions that might occur on the card.
2. Capital One's Secured MasterCard

This card also gives you access to your credit scores with the three major credit bureaus, and Capital One will report your good credit history to all of them, helping your credit improve quickly.
There's no processing or application fee, just a $29 annual fee. And, since it's a regular MasterCard, you can use it everywhere that MasterCard is accepted. The purchase APR is 22.9% and your credit line can range from $200 to $3,000, based on your deposit.
3. Arizona Central Credit Union's Visa Secured Card

This card is most valuable if you are looking to rebuild your credit and build up a relationship with a local credit union, but don't want to pay an annual fee to keep the card for a long time.
This card offers a low 13.90% APR on all carried-over balances and charges no fees for cash advances or balance transfers, in addition to no annual fee. The credit line ranges from $300 to $2,500, based on your deposit.
Arizona Central Credit Union's field of membership is open to many residents of Phoenix; among other criteria, the credit union allows individuals working for or who belong to one of nearly 2,000 of its partner companies and organizations to apply.
4. SunBank's Credit Builder Secured Visa Card

This secured credit card has no fee for charging over the limit and no application fee, which is a great tradeoff for its $25 annual fee. The purchase APR is on par with other Phoenix secured cards at 20.99%.
The card is secured by the minimum $300 amount you deposit in a Credit Builder savings account. To avoid a quarterly fee, account holders need to enroll in e-statements. If you are responsible with your credit, when SunBank's credit department reviews your activity, you might qualify for an unsecured card.