Barnes & Noble Cyberattack Exposes Customer Information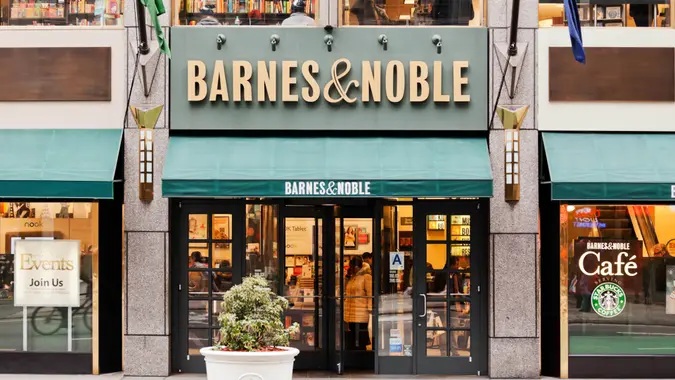 aluxum / Getty Images
On Monday, Barnes & Noble delivered some news that no customer likes to hear: The company was the victim of a huge cyberattack that compromised customer data.
Barnes & Noble notified customers about the attack via email. Although the company stated that customers' financial data was not part of the breach, email addresses and other information potentially were: "The systems, however, did contain your email address and, if supplied by you, your billing and shipping address and telephone number."
Additionally, the company reported that it retains transaction history, as it relates to customer purchases.
While basic personal information, such as your email address, name and address, may seem relatively harmless in the hands of hackers, it can potentially be used in criminal activities, such as phishing scams using your email address as the sender.
Your basic personal information can also be combined with other more sensitive information, such as banking or credit card information or your Social Security number, to sell on the dark web. And through the dark web, that information can be purchased and used to steal your identity.
At this point, however, the potential threats from having your nonfinancial data exposed through this incident appear minimal. Barnes & Noble advised customers that they may receive "unsolicited emails" as a result of having their email addresses exposed in the attack.
If you have any concerns, make sure you're keeping your identity safe.
More From GOBankingRates