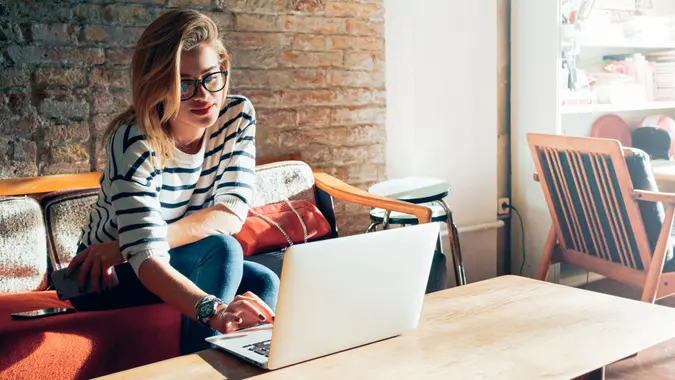 JKstock / Shutterstock.com
You may be eager to get your debt under control by working with a credit counseling service, but before you venture out to get help with any company it's important to learn some credit counseling facts. If you are already in a bad situation with collectors and certainly don't want to dig yourself into a deeper hole than you already are (because you could get wrong informed about what credit counseling services can do for you), then take a moment to learn some of the credit counseling facts before you pick up the phone and make any calls.
Consider the following before you proceed with a credit counseling service:
Is the Service Legitimate?
When you find a list of interesting services to choose from, you want to verify that they are legitimate and not just trying to take your money. You can check to see if they are licensed to operate in your state, as well as whether they have any issues addressed with the Better Business Bureau.
If It Pays to Ask, Run the Other Way
If you contact a credit counseling service to learn more about their services and they want to charge a fee for a "consultation" you want to run, not walk, in the other direction. You should be able to learn all you need to know from a reputable company without having to pay a dime first.
Make Sure the Services Suit Your Needs
When you contact a credit counseling service, you need to make sure that all of your needs can be met. In order to make sure, you will need to survey their services. Some programs may offer budget advice, while others may offer money management, tips on how to save, or complete assistance with repayment to creditors. You need to determine what it is you need to help you better determine which service to use.
Don't Sign Contracts Too Sign
If you've decided from speaking with a counseling service that you would like to sign on, make sure that you read all of the paperwork thoroughly first. Don't sign the documents without knowing what the company is actually promising you. If you can't actually repair your debt after working with the company then you're wasting your time.
Check Customer Satisfaction
Again, you want to know that you're going to get what you deserve out of the deal, so it's important that you check for customer satisfaction with any credit counseling service you're thinking of working with.
You don't want to waste your time and money trying to work with a credit counseling service that doesn't work for you. So take these credit counseling facts to heart as you choose a company to utilize.