How do Credit Repair Companies Operate?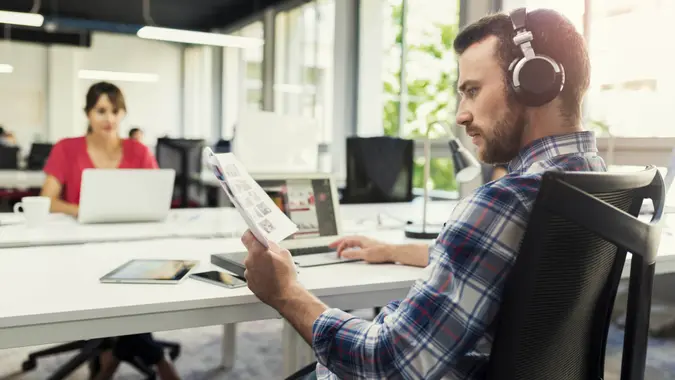 LDprod / Shutterstock.com
As distinct from credit counselors or debt management programs, which offer guidance on improving your credit through better financial management, credit repair organizations offer to remove negative information from your credit report. You may have seen advertisements from a credit repair company claiming that they can wipe away your bad credit record and give you a new credit identity; or, they promise to remove negative items from your credit report and boost your credit score.
The truth is, if you simply contact the credit bureaus yourself, you will likely accomplish more on your own than you can with these types of credit repair companies. As an educated consumer, you should be aware that the way some credit repair companies operate is not only ineffective but it can get you in a lot of trouble.
For example, one common tactic employed by these credit repair companies involves disputing every negative item on your credit report. These credit repair scam companies will assure you that, while you dispute these items, the item will be temporarily removed while the credit bureaus verify its accuracy. Credit fixing tactics like this were fairly common twenty years ago, but with computers these days it doesn't usually work that way. Accurate information can be verified within minutes. If you dispute accurate items, you run the risk of your dispute being flagged as frivolous. Even in the unlikely event that your credit is fixed and the item is dropped, if the negative item is accurate your creditor can simply report the same item to the credit bureaus again next month – after you've already paid the credit report company for repairing your credit.
Some companies will suggest that you set up a new credit identity for yourself by applying for an EIN (Employee Identification Number) and using that number in your credit application instead of your social security number. If you follow this advice, you are committing fraud and can be prosecuted under federal law. Also, it is not hard for a bank to spot this sort of fraud immediately if for instance you are 40 years old and your credit report was opened a week ago.
While some credit repair clinics may be legitimate, the FTC have received enough complaints about most of them that they felt it necessary to enact laws to protect consumers from predatory or deceptive advertising and business practices on the part of these organizations. For more information, you may consult the Federal Trade Commission website.