PrimeWay Offers Resources for Houston Residents With Poor Credit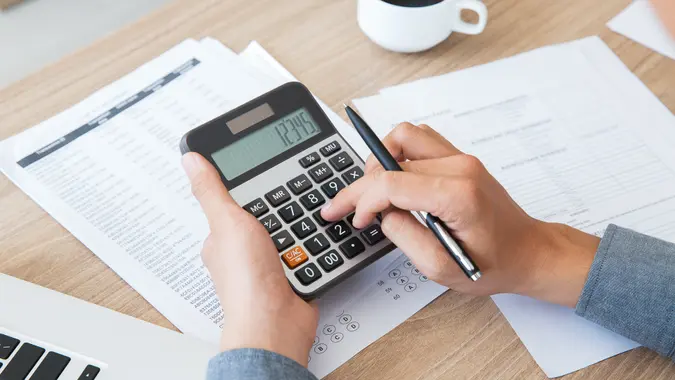 ©Shutterstock.com
Building good credit can seem like an uphill battle when your credit history has some blemishes or you're just starting out with no history at all. Your credit score will affect everything from the interest rates you get to your ability to rent an apartment or success in taking out a loan for a car or house.
Fortunately, PrimeWay Federal Credit Union provides Houston residents with resources and tips to improve their poor credit and increase their FICO score, a number from 300-850 that creditors, landlords and even employers can use to determine if you are likely to handle money responsibly and repay debts.
Despite how it might seem, once you are labeled with poor credit, it is possible to boost your score. A great way to do this is by opening a product built specifically for low- or no-credit individuals.
PrimeWay Federal Credit Union offers a Secured Card that can help Houston residents rebuild their credit by making payments on time while taking advantage of the much-needed benefits of a credit card. Read on to find out how members can possibly rebuild their credit through utilizing PrimeWay's secured credit card.
3 Ways to Manage Debt and Rebuild Credit in Houston
Have a bad credit history? Tired of high interest rates in Houston? Follow these easy methods to improve your score and your chances of receiving better rates.
1.  Pay balances on time.
Seems simple, right? It's one of the most important ways to build good credit, and yet, it's easy to lose track of due dates, especially when dealing with multiple credit cards. Set up automatic payments or use PrimeWay's Online Bill Pay for loans and bills, so you won't ever have to worry about missing a payment and hurting your credit.
2. Consolidate credit card debt into one low-interest card.
PrimeWay's Secured Card is a deposit-backed card that is used like a regular credit card to make purchases with a line of credit. Save money by transferring high-interest balances to the Secured Card as a cost-effective way to stop juggling multiple payments. Access money wherever you go and build excellent credit by managing your purchases with one card. To top it all off, this card comes with no annual fee, no cash-advance fee and 24-hour assistance.
At the same time, you don't want to close a bunch of credit cards at once, as this could negatively impact your credit. Be sure to speak with a financial advisor before taking action to ensure you have a plan in place to best support rebuilding your credit and managing debt based on your personal circumstances.
3. Reduce debt to 35 percent of available credit.
Take control of your financial health by paying down balances so you never use more than 35 percent of your outstanding card balance. If you spend more than that on a card, pay it down as soon as possible or it can negatively affect your credit. PrimeWay offers online calculators, so you can plan how much you can afford to pay each month based on income and budget needs.
PrimeWay Helps You Build Good Credit in Houston
Since 1937, PrimeWay has been serving the greater Houston metro-plex area, including Harris County and Fort Bend. With a value statement representing compassion, accountability, real value, integrity, new ideas and guidance, PrimeWay leads the way in member service and putting families first. It takes a vested interest in each of its members and employees, making the credit union truly a place where people love to work and to do business.
PrimeWay Federal Credit Union is a GOBankingRates client.
Photo credit: Wonderlane