Can't Bring Yourself to Check Your Credit?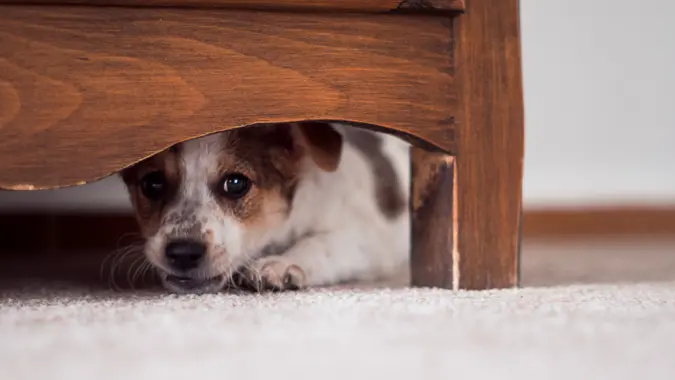 hidako / Getty Images/iStockphoto
Many people have a problem with spending too much money. Let's face it, it's fun to possess all those bright, shiny things we see for sale out there, whether it's a brand new BMW convertible or a suede jacket you just have to have. Temptations are everywhere, right? Unfortunately, these temptations seduce many people into living beyond their means – way beyond. The result is debt, serious financial problems and misery, and a thoroughly bruised and battered credit report that prevent them from borrowing money ever again – no matter how badly they need it. Many people with credit card debt (or debts incurred through other ways and reasons) know that the picture is dire, but just can't bring themselves to check their credit status. This is what the experts call "willful denial," and it's guaranteed to make everything worse.
If you've incurred an embarrassing trail of bad debts, then you know in your heart of hearts that your credit report is going to be painful to see. For this reason you're probably extremely resistant to even finding out what it is, let alone begin the process of repairing your bad credit report. You imagine what it must detail and you get so worked up about it, that psychologically it's just easier to bury the idea completely. Many people are haunted by the concept of their credit report, year after year after year; simply because the thought of it terrifies them – but somehow they think it's easier to live that way than deal with it and their fears. However, the irony is that in many many cases, your credit report may not be as bad as you think – after all, you've never looked at it, right? Additionally, by going over it, you may find that half its problems are easily fixable – and as soon as you fix them your credit report score goes up. So start taking the smart steps to repairing your credit.
By consulting with a debt counselor and going over your credit report, you're making a commitment to better your life, not to mention your mental health. Solving problems is the only sane option, and removes the fear that's controlling your life.