Difference Between Credit Report and Credit Score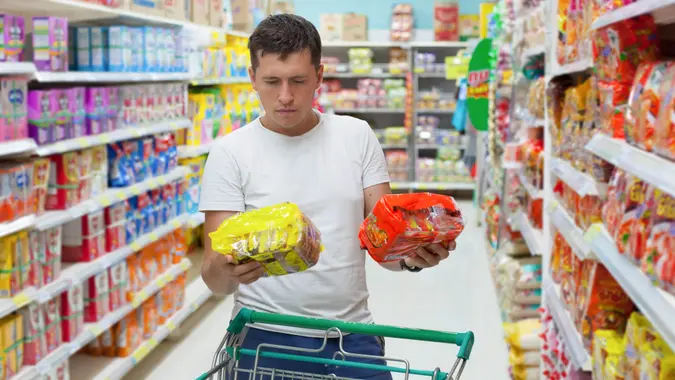 Michael Traitov / Shutterstock.com
Many people think that when they get their free credit report, which they are entitled to under law due to the federal Fair Credit Reporting Act (FCRA), they will receive their credit score as well. However, this is not the case. Your credit score is different from your credit report, and it is not included in your free credit report.
What is the difference between your credit report and your credit score? Your credit score, or FICO score, is a three-digit number that represents a statistical analysis of your creditworthiness. Your credit score is based on the information in your credit report, which is usually sourced from the three major credit bureaus. Using this score, lenders will determine the likelihood of your default on a loan, and whether you will make timely payments if they lend you money. The purpose of the three-digit score is to make that assessment easy to make, and understandable in comparison to the standing of other borrowers.
Your credit report, on the other hand, is a much longer document, which includes all of the detailed information reported to the credit bureaus. This is the information that your credit score is based on. Some of the detailed information included in your credit report includes your social security number, date of birth, a list of your current and previous employers, and your previous addresses. Any bank accounts, credit card accounts, utility accounts, mortgages, student loans, lines or credit or installment loans which have been taken out in your name may appear on your credit report, as well as any outstanding monetary judgments, tax liens, or bankruptcy filings.
In your credit report, the lender will find out what credit card accounts and loans you have, whether they are in good standing, and whether you make payments on them in a timely manner. If any action has been taken against you because you didn't pay your bills, or if a company had to charge off a debt that was not repaid by you, that will be on your credit report, too.
Using both your credit report and your credit score, lenders will make a determination about your creditworthiness. That is why it's important, as an informed credit consumer, to know what both of these credit tools are and how they are used.