Do I Need to Improve My Credit Report?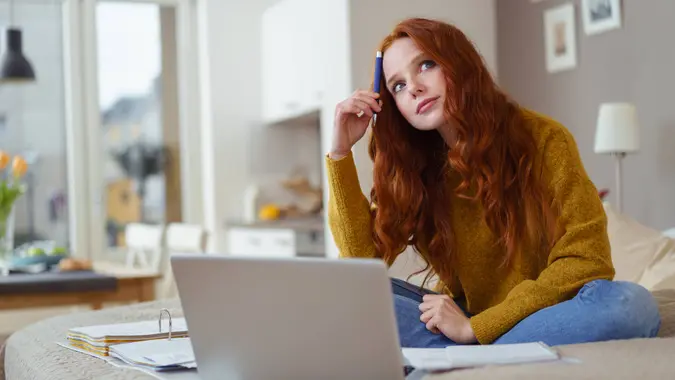 ©Shutterstock.com
A good credit report is vital when it comes to most aspects of your financial life. It can help you buy a house, apply for a credit card or lease a car.
When your credit report is good, it can open all sorts of doors for you, helping to secure financing or the security of a loan. But when your credit report is low, it may keep you from doing the things you need to keep your life running smoothly.
How Do You Know if Your Credit Report Needs Improving?
If you have ever applied for a mortgage or other type of loan, you will know right away if your credit score is good.
It is one of the first things banks and other financial institutions will check when dealing with these types of transactions. If you are unsure about the health of your credit report, a simple check with a credit bureau will answer all of your questions. A quick search on the Internet may provide you with a credit bureau that can check your credit score for you.
How Can You Improve Your Credit Report?
If your credit score is low, this may inhibit your ability to secure important things in life such as insurance and home utilities. Many institutions may see you as a liability and not want to do business with you.
The best way to improve your credit report is to avoid late payments or defaults and eliminate any debt you may have. This shows banks you are a responsible customer. If you have had missed payments or other defaults, you may be denied a loan or other application, so it is vital that you keep your credit report as high as you can.
Credit in today's market is a tricky thing. Improving your credit report and maintaining a high credit score will keep you safe and eligible when it comes to making big financial decisions. The better your score, the more likely you are to get credit when you really need it.