What Information is in My Credit Report?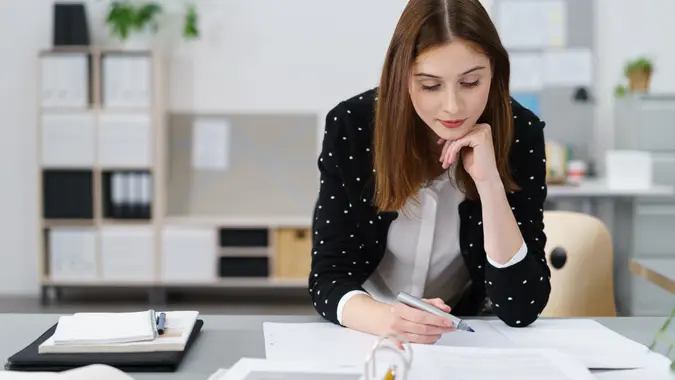 racorn / Shutterstock.com
The three credit bureaus – Experian, Equifax and Transunion – may differ in the way they format and present information, but in general, all credit reports must contain the same type of information and must exclude certain other types of information.
Basic identifying information such as your social security number and date of birth will appear on your credit report, as well as items related to your employment history such as addresses of recent employers. However, this information is not used in calculating your credit score. Items that are used include:
Your credit accounts: These are also called "trade lines," and are reported by your lenders. Every time you open any type of credit account, the lender will report the account type, the date the account was opened, what your credit limit is (or the loan amount), and your payment history. Your payment history will be reported every month for as long as the account is open. If your payments are 30, 60 or 90 days late, this will affect your credit score.
Any credit inquiries: Credit inquiries that have been made on your record will appear on your credit report for up to two years. When you apply for a loan or a credit card, the lender will request a copy of your credit report and this will appear as a credit inquiry. Multiple "voluntary" inquiries in a short period of time may "ding" your credit, as this sometimes indicates a distressed borrower who has reached their credit limit and is looking for additional credit.
Matters of public record: Information from state and county courts, outstanding judgments, liens, wage garnishment, bankruptcies and foreclosures can all be recorded.
Collection items: Any overdue debts that have been sent to collections or "written off" are also reported to the credit bureaus, and can have a severe effect on your credit score.