5 Best Credit-Repairing Cards Available in Los Angeles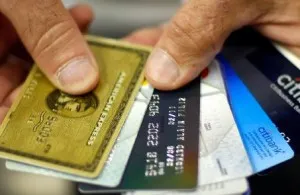 For those with poor credit, it can be difficult to secure a lot of basic financial and personal privileges, such as obtain a low-interest loan, a high-balance credit card or an apartment. Unfortunately, the only way to improve one's score is to indebt oneself and make each payment on time.
If you have poor credit and need a credit card that allows you to borrow while simultaneously improving your credit, here are the five best credit cards to rebuild credit available in Los Angeles.
Top 5 Credit Cards to Improve Your Credit Score
Navy Federal Credit Union's Rewards Secured Card
Cardholders looking to rebuild their credit can enjoy rates as low as 8.99% APR and flexible credit lines starting at $500 with Navy Federal Credit Union's nRewards Secured Card. Cardholders determine their line of credit based on how much they deposit in a secured savings account.
Earn one point per dollar spent towards rewards and keep more money in your pocket, as this card comes with no annual fee. Rewards points can be claimed after first 1,000 points are earned.
Los Angeles Federal Credit Union's Visa Share-Secured Platinum and Platinum Plus Credit Cards
Los Angeles Federal Credit Union offers two secured credit cards. Credit union members who take advantage of the Visa Share-Secured Platinum Card and enjoy the following features:
Initial 2.90% APR six-month introductory interest rate; 10.00% APR fixed interest rate after the introductory period
25-day grace period before finance charges accrue, as long as the previous statement period was paid in full
No transaction or annual cardholder fees
Borrowing limit up to $50,000 – credit limit is contingent upon amount deposited to a Los Angeles Federal Credit Union savings account
Los Angeles Federal Credit Union's Share-Secured Platinum Plus Card comes with the following perks:
Zero annual or transactions fees
Low six-month introductory rate of 2.90% APR; 8.00% APR fixed rate thereafter
Flexible credit limit (up to $35,000) guaranteed by a funded Federal Credit Union savings account
Month-to-month payments as low as 3 percent of outstanding balance
First City Credit Union's Share-Secured Visa Platinum Card
From First City Credit Union, members looking to rebuild their credit scores can apply for the Share Secured Visa Platinum Credit Card. Members with existing money market or regular savings accounts can secure a credit limit up to $7,500 based on account balance.
This card has an interest rate of 7.25% APR, no annual fee, no cash advance fee and a 25-day grace period on purchases. With a lower APR than the credit union's standard cards, this secured Visa is intended to help boost one's credit score.
BankAmericard Secured Credit Card
Los Angeles residents looking to obtain a great credit card through a bank can apply for Bank of America's BankAmericard Secured credit card. Approved applicants enjoy a $300 to $4,900 credit limit calculated based on their income level and security deposit amount.The interest rate for this card is a variable 20.24% APR, and a $39 annual fee applies.
With zero costs to apply and obtain the credit card, payment history is reported to the three major credit bureaus — Equifax, Experian and Transunion — to help rebuild damaged credit. After one year, approved cardholders can continue to keep using their credit card with no security deposit needed.
Other Banks in Los Angeles