How to Improve Your Credit Score by Separating Business From Pleasure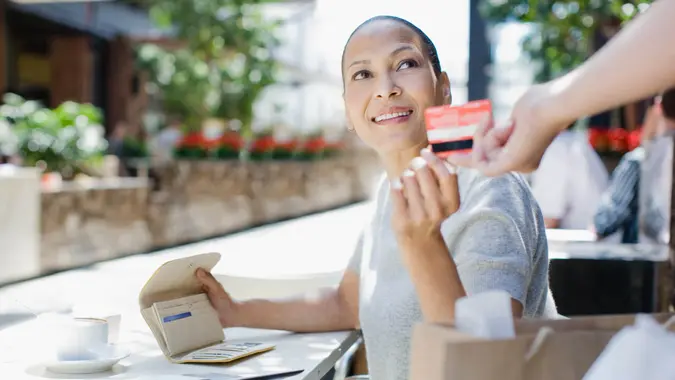 Paul Bradbury / Getty Images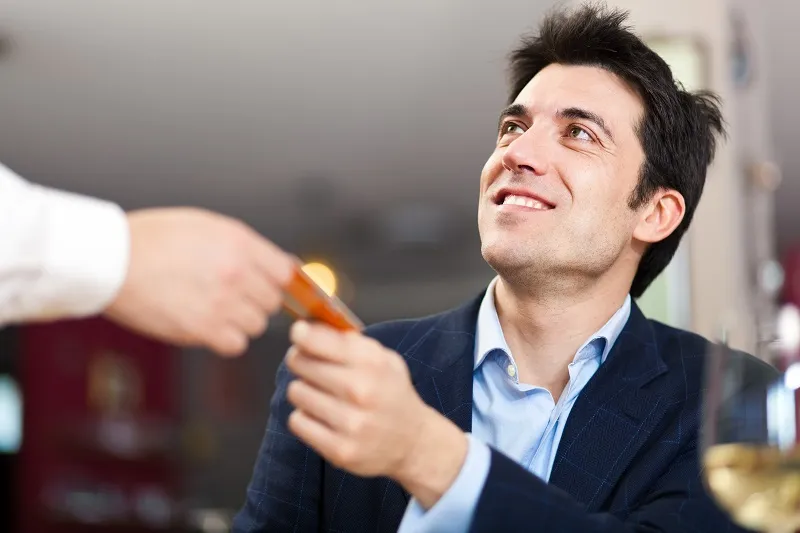 Whether you're a small business owner, there's nothing wrong with believing your business will be a success with little to no setbacks. Profits will be high, overhead costs will stay low and business expenses will never bleed into your personal finances — or so you hope.
Sometimes you might find yourself using your personal credit card to pay for business expenses. The act might seem harmless at first — drinks with a client here, a few office supply trips there — but the habit could make it harder for you to keep tabs on what your money is being spent on, and harm your credit. See why you should keep your personal and business lines of credit separate.
Read: 10 Setbacks All Small Businesses Must Overcome
Mixing Business with Personal Credit Can Harm Your Credit
You might be subject to an IRS tax audit.
Crystal Stranger, president of 1st Tax and author of "The Small Business Tax Guide," recommended keeping personal and business expenses separate to avoid an IRS tax audit. "If your business is audited and you have used personal credit cards to pay expenses, it opens the door to a full audit of your personal return as well."
An IRS audit also puts your business at legal risk. "One of the main reasons people start an LLC or corporation is to separate their personal accounts from business accounts," said Vito Pagano, CEO and founder of the Independent Merchant Group. "When you start co-mingling personal spend and business spend, legal matters which may arise in the future can be tied to your personal spend."
You could overextend your personal credit utilization.
Rely too much on your personal credit for business, and it'll show up on your credit report, excluding you from certain financial opportunities. Maxing out your personal credit card and opening a new personal line of credit can negatively impact your credit score. If a business lender sees that your personal credit score has declined as a result, they might be less inclined to extend business credit to you.
Read: Beyonce to Bill Gates: 24 Millionaires Reveal the Hardest Thing About Being an Entrepreneur
Your business credit will be affected.
A new business owner might deliberately pass on a business credit card so they can use their personal credit card to rack up rewards points. Other business owners are waiting for the CARD Act to include business cards in its regulations. If you fail to open adequate business lines of credit, however, you might fail to build the business credit you need to qualify for certain loans.
Use your personal credit for business reasons, and your business credit score could be hurt, too. Although your personal and business credit reports are typically separate, the Fair Credit Reporting Act allows lenders to review your personal credit report for business lending reasons. If you're unsure about how best to afford a business expense, speak with a tax or financial advisor before swiping your personal credit card.
How to Improve Credit Score: Keep Business and Personal Credit Separate
1. Set up a proper business structure.
Having a clear cut business plan and expense outlook can prevent you from using too much credit of any kind, protecting your credit score. Leslie Bocskor, investment banker and hedge fund manager, recommended business owners calculate how much they need to cover overhead costs, among other expenses. "[Business owners] need to take a step back, look at their business and evaluate how much money they need to operate it correctly," he said.
2. Open a business checking account.
A business checking account is an effective tool for overseeing day-to-day expenses at work. Make sure to write checks for business-related bills and utilize the account's debit card for making purchases. As with a personal checking account, manage your business account responsibly and make sure you have enough money available so checks don't bounce. Keeping your personal and business accounts separate will make managing taxes and monthly expense reports easier.
3. Get a business credit card.
Open a business credit card strictly for business-related transactions. You can find business rewards cards with perks like discounts on office supplies.
"Your best option is to choose a business credit card specifically for your business needs," said Jim Salmon, vice president of business services at Navy Federal Credit Union. "Assuming it's used correctly, this tool will allow you to establish a record of the proper handling of business credit, which will help you when applying for an additional business loan or financial product down the road."
Read: 10 Best Credit Cards for Small Businesses
4. Open a personal line of credit.
A low-interest alternative to personal or business credit cards is a term loan, which can help you cover bills and payroll. A term loan can also help you afford big expenses — like new equipment — without biting into your personal or business credit card.
5. Find alternative business funding methods.
Minimizing the amount of credit you use can preserve your credit score. Look for new ways to raise money for your business without counting too much on a credit card or line of credit. You can build financial support through crowdfunding, for example.
None of these tips mean you should cut up your personal credit card. In certain circumstances, a personal card can be useful. If, for instance, you are a new business owner with low overhead costs, a personal credit card might be necessary until you build up credit for a business line of credit.
Whether you decide to use your personal or business credit card, make sure to keep your balance low, pay down your debts on time and in full. Doing so can help you improve your credit score.