One Bad Assumption Is Hurting the Finances of 65% of Americans, Study Shows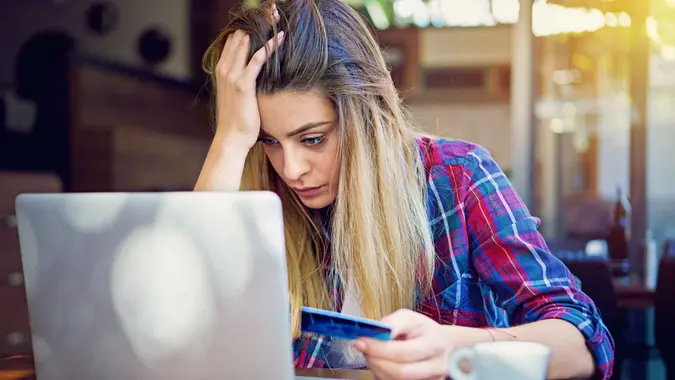 praetorianphoto / Getty Images
Credit card mistakes are common, but there's one most Americans believe in that won't go away. According to one LendingTree survey, 65% of respondents think carrying a small balance on their credit card will improve their credit score. This number is even higher (79%) among members of Gen Z.
"This is the cockroach of credit-scoring myths — it just absolutely will not die," says Matt Schulz, chief credit analyst at LendingTree.
Carrying a small balance on your credit card actually lowers your credit score. CNBC pointed out that high annual percentage rates make credit cards one of the most expensive ways to borrow money.
Schulz said he doesn't know where this myth comes from, but thinks there's some confusion with the idea that you need to use your card to prevent it from being closed by the credit card issuer. While true, you don't need to carry a balance to keep your account active. Schulz suggested putting a small recurring bill on a credit card you rarely use and paying it off monthly.
Kia McCallister-Young, director of the nonprofit America Saves, explained to CNBC that there needs to be more financial education — and that there has to be a change in how we approach money. She recommended starting the money talk early with children to build the foundation of financial literacy.
Take Our Poll: Are You Concerned About the Safety of Your Money in Your Bank Accounts?
Data from the Financial Industry Regulatory Authority's Investor Education Foundation found that students that take financial literacy courses from a young age have better average credit scores and lower debt delinquency rates as young adults, CNBC reported. Adults with greater financial literacy find it easier to make ends meet each month, are more likely to make timely loan payments and are less likely to be burdened with debt.
More From GOBankingRates