Top 3 Ways to Raise Your Credit Score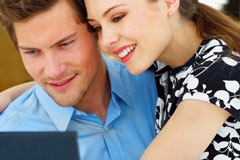 Most American average at 723 on their credit score. The higher the credit rating the better the interest rates on your credit cards, car loans, and your mortgage loans as well. With the importance of your credit scores weighted so heavily it's important to be aware of the top factors that affect your credit score so that you can check your credit report for accuracy.


Top 3 Ways to Raise your Credit Score
Pay on Time – The most important factor to a potential lender is whether or not you will pay your bills in full and on time.
Use a Variety of Credit – A variety of credit, such as mortgage loans, student loans, and credit cards can show that you are responsible for paying back both large and small financial promises.
Keep Accounts Open – It is a bad idea to open a credit card just to take advantage of a discount or a freebie then close it right away. The longer your credit history, the higher your credit rating tends to be.
Look at all of the factors that affect your personal credit score. Check your credit report by going online to GoFreeCredit.com. This service gives you a free detailed and personalized analysis of your credit report with advice on how to improve it instantly. Checking your own credit report on GoFreeCredit.com does not hurt your credit score.
Sponsors of
The GoFreeCredit.com service will provide you with the following details:
Accounts with past dues (late payments)
Various types of credit you've used
Current balances
Recent requests for credit
With GoFreeCredit.com you also have the opportunity to fight negative or wrong information on your file if you need a reputable credit repair service. It also provides a free trial of a credit monitoring service – this way you can receive automatic notifications of changes to your account.
Go to GoFreeCredit.com to check your credit report and start improving your credit score today. It's a hassle-free way to keep an eye on your accounts if you're trying to improve your credit.