Will Not Activating an Approved Credit Card Ding Your Credit Score?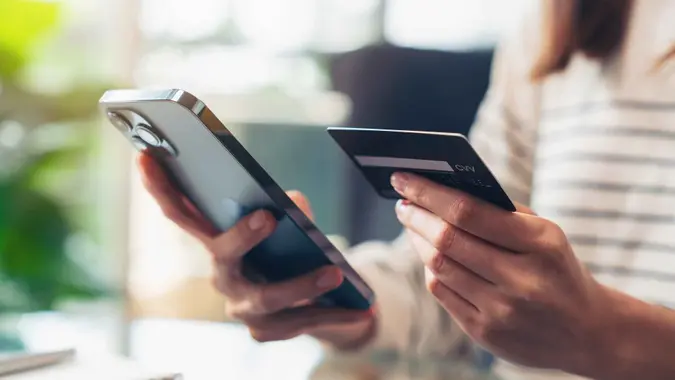 Sitthiphong / Getty Images/iStockphoto
After you're approved for a new credit card, you'll receive it in the mail. You'll need to activate your credit card before you can start using it, but what happens if you never take that step?
By not activating your card, you could miss out on rewards and pay an annual fee for a card you never use. If you skip card activation, you could also hurt your credit score.
When you're approved for a card, the credit card issuer opens your account on the day of approval. If you don't activate your card, the account is still open. Your card issuer may reach out after 45 to 60 days as a reminder, reports CNBC Select, and after that time, you may need to request a new card.
When you apply for a line of credit, it appears as a hard inquiry on your credit report. This can lower your credit score by about 5 points, per CNBC Select, but it bounces back quickly. Another thing to look out for is if the credit card issuer charges annual fees. Your first fee is typically on your first bill and then every year on the anniversary of your account opening, CNBC Select indicated. This fee shows up as a balance, and if you forget to make a payment, this could ding your credit score.
Take Our Poll: Are You Concerned About the Safety of Your Money in Your Bank Accounts?
According to myFICO, your payment is the largest chunk of your credit score — 35%. Credit card issuers typically reported late payments after 30 or more days late. A single late payment can cause your credit score to drop 50 to 120 points depending on your credit history and the severity of the delinquency, per Advantage Credit Counseling Service.
Another consideration is how opening a new account affects your credit utilization rate, which is the ratio of your total debt to your total available credit. While opening a new account can lower your utilization rate, credit card issuers typically close accounts after a year of inactivity. This can cause your credit utilization rate to rise, which impacts your credit score, CNBC Select detailed.
More From GOBankingRates