With A Recession Looming, Make These 3 Retirement Moves To Stay on Track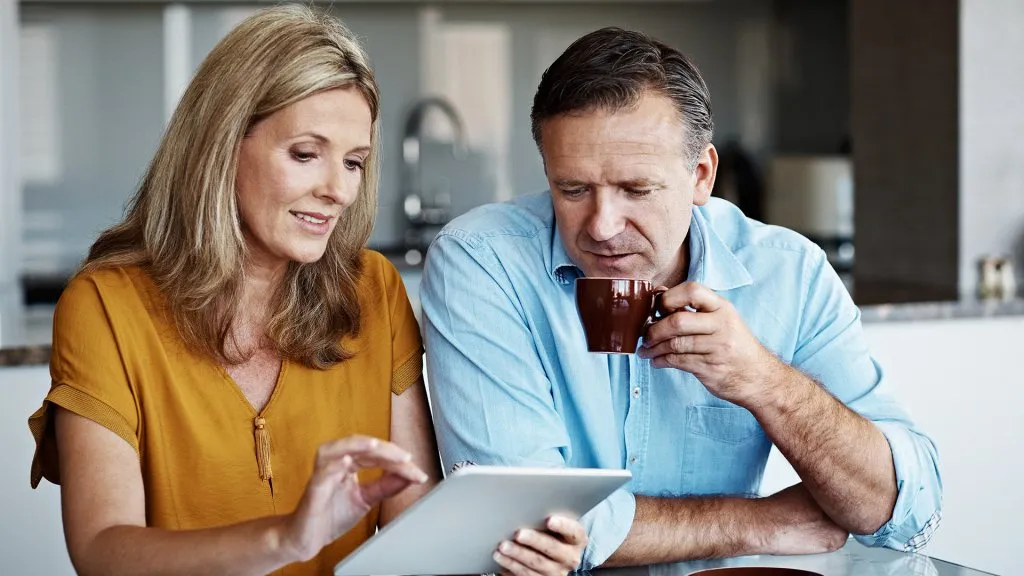 GOBankingRates maintains editorial independence. While we may receive compensation from actions taken after clicking on links within our content, no content has been supplied by any advertiser prior to publication.
Stay the course. Don't overreact. Think long-term.
Following this advice during times of economic uncertainty can do wonders for your retirement plan. But don't mistake it as an invitation to sit back and do nothing!
There are moves you can make now while things are volatile that can pay off significantly down the road.
Let's look at a few:
Have A Financial Pro Look Over Your Plan
You know those genius billionaires? They have financial advisors.
It's almost always a good idea to go over your long-term financial plan with an expert from time to time, and you might be surprised by how much you can benefit from just one meeting. Even if you previously developed a plan with the help of a professional, you may find that your plan needs adjusting, especially in an environment where economic factors are changing.
Choosing a financial advisor is easier than you may think. WiserAdvisor is a website that matches you to the best financial advisor for your situation. There's no cost to use WiserAdvisor, and you aren't obligated to hire an advisor.
Find your financial expert for free.
Protect Your Portfolio With Precious Metals
Pandemic, supply chain, bear market. As we've seen in recent years, market-changing events are not in short supply.
Is your money safe from any of these?
If you haven't hedged your bets against the stock market and world economy, it may not be.
Precious metals often outperform other investments in a volatile market, and their value tends to rise with inflation, making them an effective hedge during uncertain economic times.
If you're interested in investing in precious metals, Goldco is a great place to begin. Opening a gold or silver IRA is easy and funds can be rolled over from existing retirement accounts. Or, if you prefer, you can buy gold and silver directly from Goldco's extensive collection.
Worried you may need to sell your precious metals in the future? Goldco offers a buy back program and will purchase your assets back from you at the highest price.
Diversify and safeguard your investments by adding gold and silver today.
Mortgage Rates Too High? Build Your Real Estate Empire Another Way
Don't let high mortgage rates slam the door on your real estate ambitions.
Want to get into the real estate game without the high interest rate or burdensome mortgage payments? One increasingly popular method is to pool your money with others.
For example, CrowdStreet is a real estate crowdfunding company that allows you to build a real estate portfolio starting with as little as $25,000. While CrowdStreet handles all the operational details, you sit back and receive passive income and property appreciation.
They specialize in growth-focused private commercial real estate projects which can include senior living, student housing, multifamily, medical offices, self-storage, industrial, and more.
Add passive income to your portfolio today.