How to Get Cash Back on Your Everyday Purchases
Earn Money Back On Purchases You're Already Making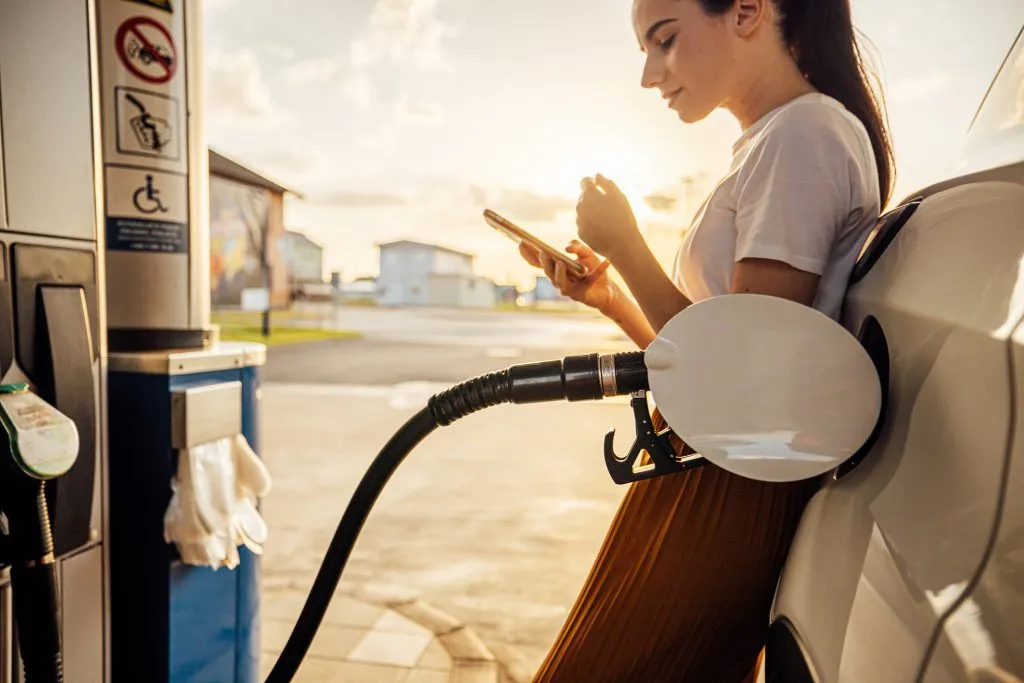 GOBankingRates maintains editorial independence. While we may receive compensation from actions taken after clicking on links within our content, no content has been supplied by any advertiser prior to publication.
With inflation so high, everyone is looking for ways to save a little money wherever possible. One underrated method is earning cash back on your purchases with an app like Upside.
Upside is a mobile app that lets you earn money back on purchases from participating stores. The 50,000+ businesses Upside works with include grocery stores, restaurants, and best of all, gas stations. The ability to earn cash back on gas sets Upside apart from its competitors and eases the sting of current high gas prices.
So how does getting cash back work, exactly? You need to download the app, and then when you're ready to make a purchase, check Upside for current offers. These offers might be a fixed amount back per gallon of gas, or a percentage back on a grocery store purchase. Claim the offer you want and buy your items with your usual debit or credit card.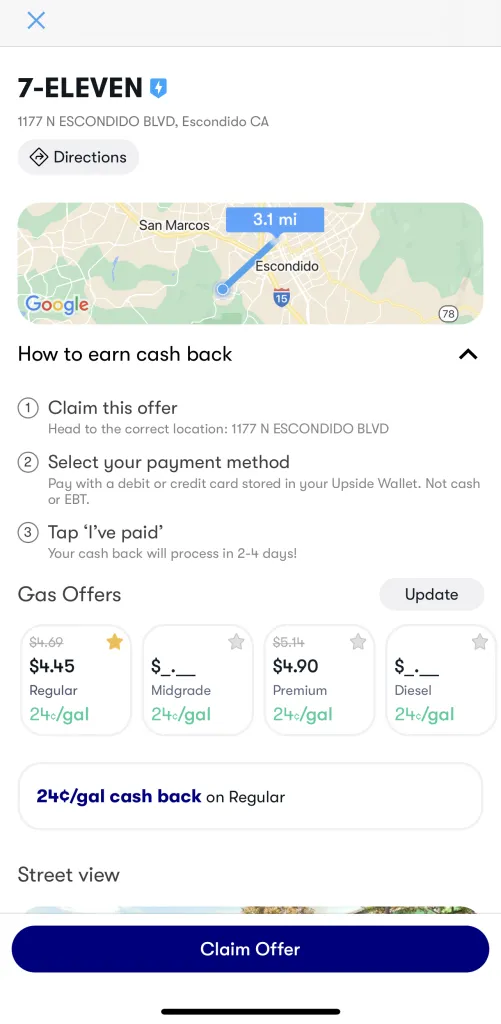 After, check in with Upside to verify your purchase. Some stores require you to submit a photo of your receipt for this step, while others don't. Upside will verify your purchase and then add the cash back you earned to your Upside account (this can take up three business days).
The more you use the Upside app, the more money you earn, and the dollars really can add up. In fact, "Upsiders" who frequently use the app when they get gas, groceries and dine out earn an average of $340 a year.
Upside won't make you rich, and the cash back is far from instantaneous. But it's a free and easy way to get a little cash just for doing the things you have to do anyway and over time it can put a little money back into your budget, and be a valuable money-saving tool.