Gas Stimulus, Elon Musk, SNAP Schedules, Social Security and More Live Financial Updates: Apr. 20, 2022
Social Security Alone Won't Cut It — Why Millennials Save for Retirement Earlier Than Boomers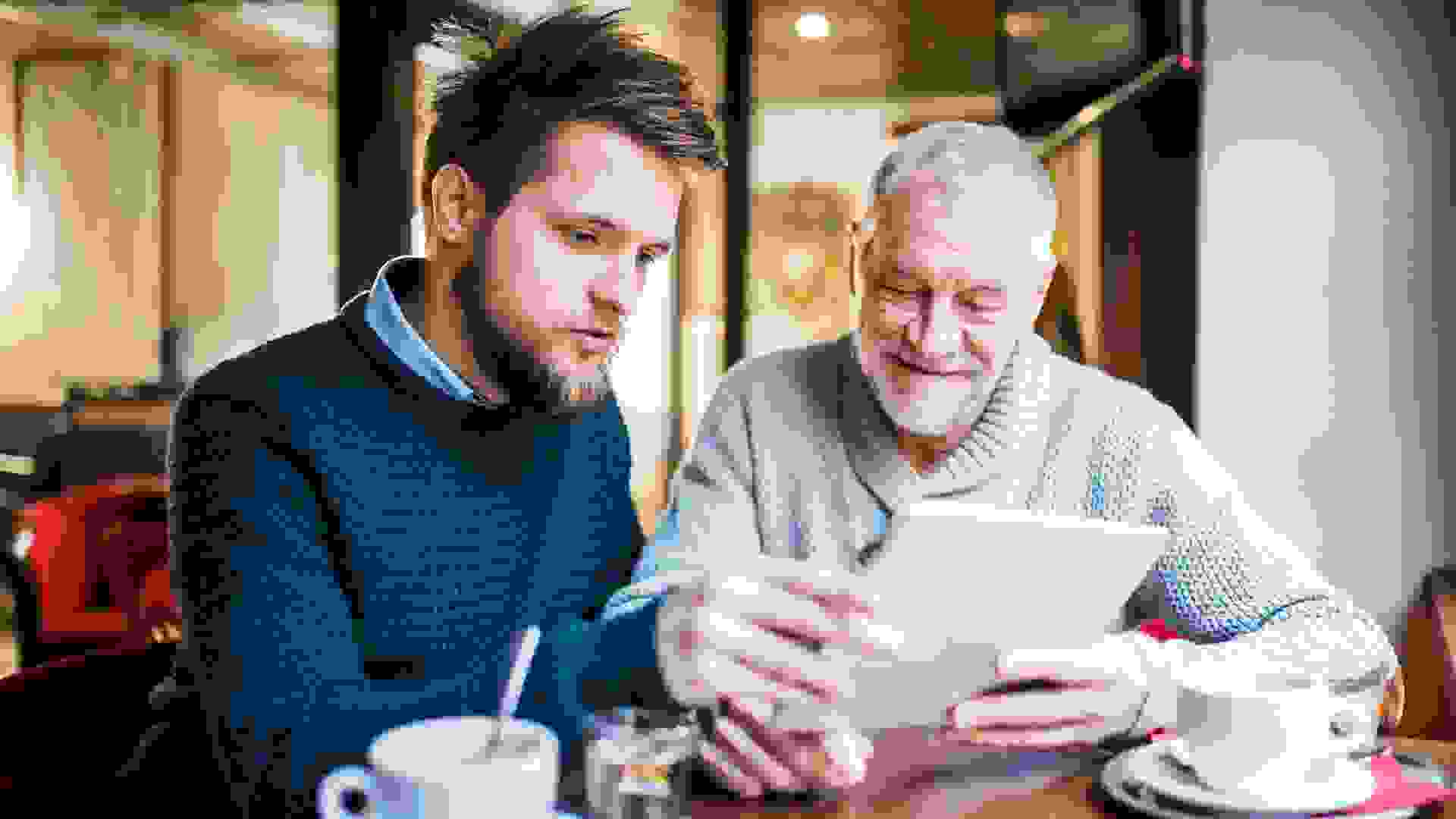 A new Charles Schwab Retirement Reimagined Study found that while millennials save for retirement by a decade earlier (during their mid-20s), they are less likely to spend time managing their personal finances and investments once in retirement, as compared to boomers or Gen X.
Mark J. Pinto, president of Harbourfront Wealth Management, told GOBankingRates that millennials are heading into retirement with a far greater advantage compared to earlier generations.
"Circumstances are incredibly different now than they were 30 years ago, which has given this generation the ability to save far earlier and at a rate that supersedes those in the boomer era," Pinto said. "Because of this, millennial retirement comes with a contrastingly different meaning."
Survey Points to One Reason 56% Would Leave Job — But What Would Make Them Stay?
The most recent Global Benefits Attitude Survey, conducted by WTW, found that 52% of workers are actively looking for new opportunities or are at risk of leaving their current job. Roughly 40% said they would leave for a 5% pay increase. In fact, 56% claimed they'd move to a new job for better pay and bonuses, while 39% would stay in their current job if the pay and bonuses meet their needs and expectations. Thirty-eight percent say they are staying in their current job for the security, while 33% would leave for a position that offered better security.
3.6M Borrowers Closer To Receiving Student Loan Forgiveness
The U.S. Department of Education on Tuesday announced upcoming changes that will result in immediate debt cancellation for at least 40,000 federal student loan borrowers and move an additional 3.6 million borrowers closer to some form of loan forgiveness.
In addition to the 40,000 borrowers who will receive immediate debt cancellation under the Public Service Loan Forgiveness Program, several thousand more borrowers with older loans will receive forgiveness through IDR forgiveness. Another 3.6 million-plus borrowers will receive at least three years of additional credit toward IDR forgiveness.
What Netflix Investors Should Consider as Q1 Earnings Fall Short
Netflix stock dropped 27% at market open on April 20 after a weak Q1 earnings report. The stock continued plummeting throughout the day, with a loss of nearly 35% by 1 p.m. EST.
For the first time in more than a decade, the streaming network showed a net loss of subscribers, with its base declining by 200,000 compared to the end of 2021. Netflix said during its earnings report that it expects a loss of another 2 million subscribers from April to June.
For investors, the big questions is whether or not there a chance for the company to bounce back.
Lack of Stimulus Checks Mean Americans Can't Afford Emergencies
Two years after Americans were forced into lockdown because of COVID-19, a new survey of 1,600 working adults found that 30% of people have no emergency savings set aside for unexpected expenses. That number would likely be higher if the 40% of the population that isn't currently employed were included.
The survey, which was conducted by The Bipartisan Policy Center, along with the Funding Our Future coalition and Morning Consult, showed that among those with household income under $50,000, 45% have no emergency savings. That number dropped to 26% for those with household income between $50,000 and $100,000. In contrast, in October 2021, Americans had saved about 36% of their stimulus money.
Social Security Administration To Update Website
The Social Security Administration (SSA) has announced its new website set to debut this year. The SSA is sharing a preview of the new design, called the beta website, and is inviting you to explore the new design and leave feedback.
How To Sign Up for SNAP Benefits in the State of Georgia
Georgia's SNAP, formerly known as the food stamp program, is administered and operated by the Georgia Division of Family & Children Services. The DFCS deposits monthly SNAP benefits to eligible low-income households through the Georgia EBT card to help pay for the cost of food.
If you're a Georgia resident, you can apply for SNAP online through the Georgia Gateway online portal and select "Apply for Benefits." Hours to apply are limited and you may only apply online Monday through Friday from 5 a.m. to midnight, excluding holidays.
For more information about registering for SNAP benefits in Georgia, read the full article.
Netflix Now Has 'Sell' Rating as Stock Drops Whopping 27%
Netflix posted extremely disappointing earnings on April 19, revealing it lost 200,000 paid subscribers in the first quarter, which triggered the stock to drop 27% to a three-year low in pre-market trading April 20.
Stimulus Money: $15 Billion in Emergency Rental Assistance Available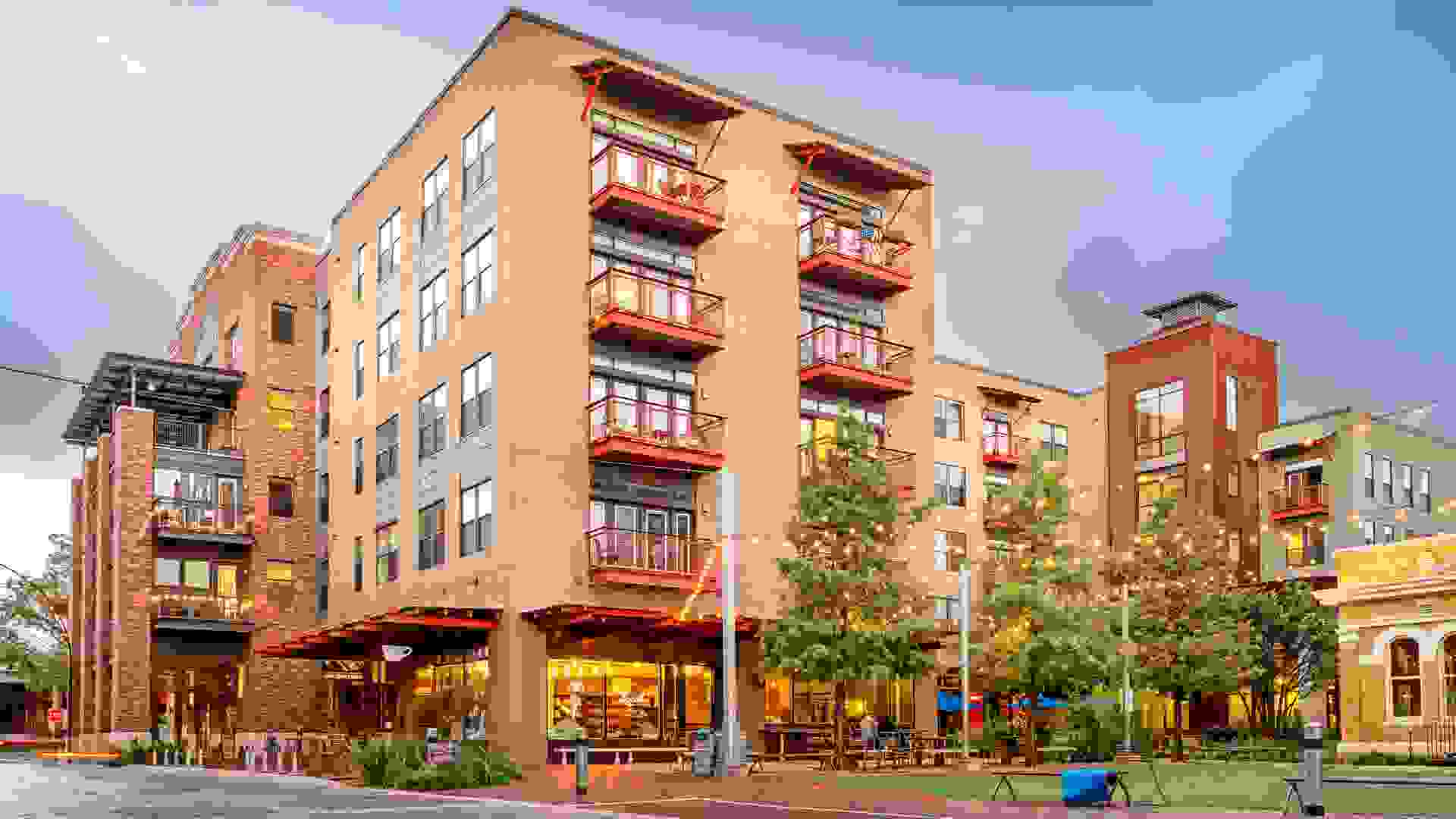 Federal funds earmarked for emergency rental assistance have been disbursed at a rapid clip in recent months, with about $30 billion of the $46.6 billion program being sent out in February alone. That leaves roughly $15 billion still available.
If you want to apply for the assistance — which was included in stimulus packages passed by Congress in December 2020 and March 2021 — you may want to hurry, as the U.S. Treasury Department said the funds will likely be exhausted by mid-2022.
What World Bank's Global Growth Forecast Means for the Future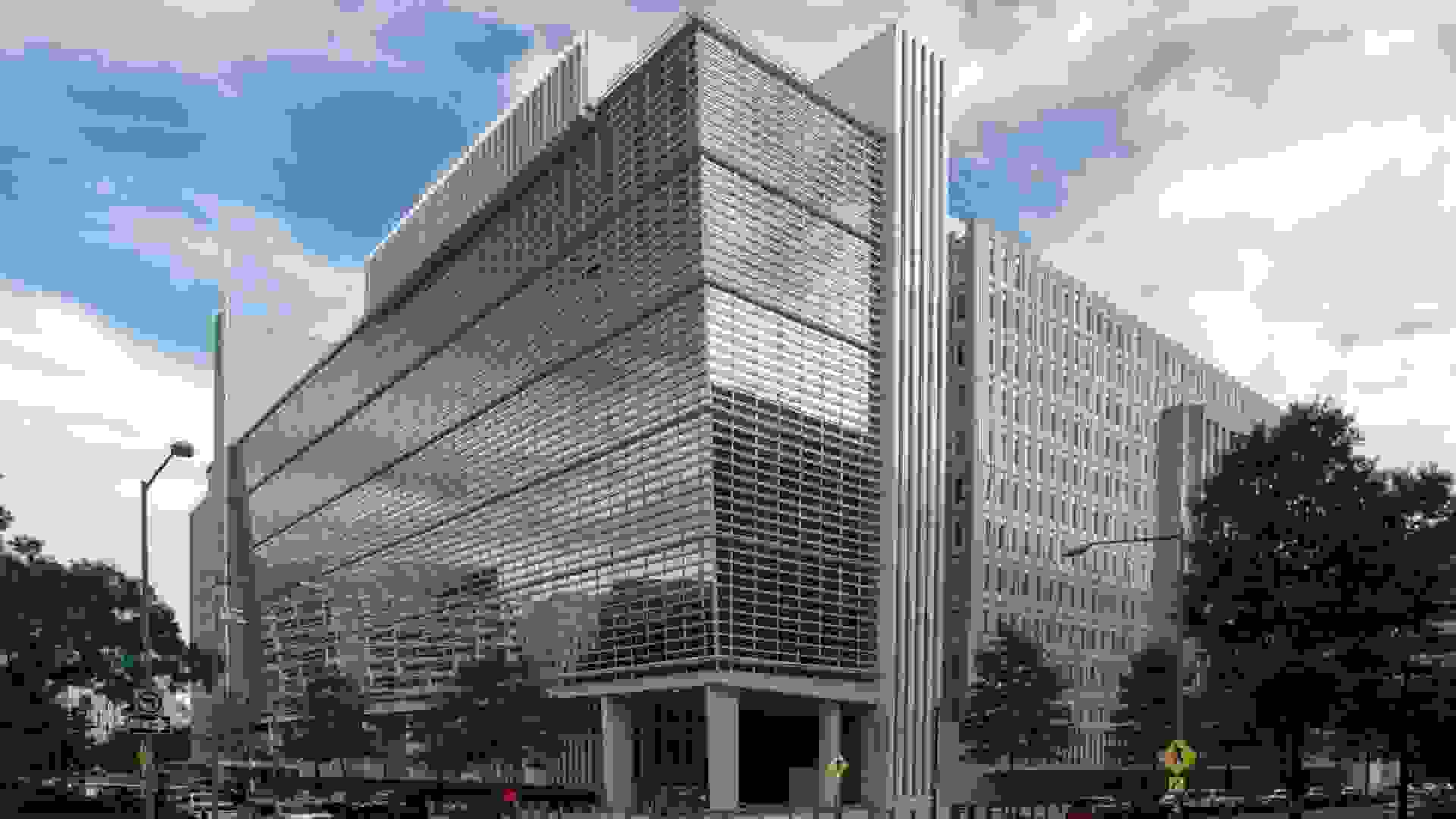 The World Bank lowered its annual global growth forecast for 2022 on April 19 from 4.1% to 3.2%, citing the impact that Russia's invasion of Ukraine is having on the world economy.
The projection was updated before policymakers from around the world head to Washington this week for the spring meetings of the World Bank and the International Monetary Fund (IMF), according to the New York Times.
Interest Rates, Inflation Lead to 66% of Americans Postponing Homebuying Plans
A new GOBankingRates survey found that 66% of Americans who were looking to buy a home in 2022 are now holding off as interest rates hit 5%
The findings are also reflected in the number of mortgage applications, which decreased for the fourth consecutive week as of April 8. Mortgage rates fell 1.3% from one week earlier, according to data from the Mortgage Bankers Association's (MBA) Weekly Mortgage Applications Survey.
How Costly Would Student Loan Forgiveness Be for the Federal Government?
Estimates from the Congressional Budget Office (CBO) show that the administrative costs of the Federal Student Aid office in 2021 was a little more than $3 billion, according to the KQ Education Group website. Others put the estimate much higher when you factor in total costs, including hiring collectors to track down delinquent borrowers.
But even the highest cost estimates pale in comparison to how much the federal government is owed in student loans, with estimates there ranging from $1.5 trillion to $1.8 trillion. Wiping out those loans through debt forgiveness would be an expensive proposition.
Are TurboTax 'Free' Services a Scam? Elizabeth Warren Certainly Thinks So
Just weeks after taking the Hertz rental car company to task for alleged illegal practices, Senator Elizabeth Warren (D-Mass.) and two other legislators have accused financial service provider Intuit of hiring former regulators to defend its popular TurboTax products in a plan to "scam American taxpayers" into paying for services that were advertised as free.
Get full details on the accusations here.
Trouble Managing Social Security Benefits? A Representative Payee Could Help
When a Social Security beneficiary is unable to manage their own account, they can have a representative payee step in to manage the account for them. This typically happens when the beneficiary is a child, a severely disabled person or a retiree suffering from advanced dementia.
A representative payee can be a person or an entity appointed by the Social Security Administration. As of Dec. 2020 — the most recent data available — about 5 million Social Security recipients had representative payees, the AARP recently reported.
To apply to be a payee, you'll need to contact the Social Security office nearest you and complete form SSA-11. You must also provide proof of identity, including a Social Security numbers for individuals or employer identification number for organizations. You'll usually need to meet with an SSA representative in person.
Seeking Discounted Gas? See If It Balances Out Walmart+ Subscription Cost
The Walmart+ subscription service offers "members-only" pricing on fuel at Walmart gas stations, plus Murphy USA and Murphy Express stations as well as Sam's Club fuel centers. The Walmart website says that members receive 5 cents off per gallon at Walmart and Murphy stations, and "members-only" discounts at Sam's Club.
Access to Walmart+ costs $12.95 monthly or $98 annually, which means you can save $57.40 by paying upfront for an annual membership. But does that $98 membership cost pay for itself (and then some) if you're joining exclusively for the gas savings?
Click here to explore whether subscription price justifies cheap gas.
Expect Less From Child Tax Credit as It Reverts Back to $2,000 for 2022
In 2021, President Joe Biden enacted the American Rescue Plan Act (ARP), which expanded the Child Tax Credit (CTC) significantly for one year, making it the largest U.S. child tax credit ever and providing most working families with $3,000 per child under 18 years of age and $3,600 per child six and younger.
The plan also made the credit fully refundable and provided tax credit options for families to take half the credit in six monthly payments. Between July 15 and December 31, 2021, 39 million households with 65 million children — 88% of children in the United States — automatically received monthly payments of between $250 and $300.
However, the Child Tax Credit was enhanced for just one year and without further expansion or adoption of Biden's Build Back Better framework this year, the advanced credit will revert from $3,600 per eligible child to its original maximum amount of $2,000. Changing back to the pre-2021 CTC policy will have a significant impact on families, many of whom are already struggling to provide basic needs for their children.
Apollo Global Shows Interest in Twitter After Elon Musk's $43 Billion Bid
Private equity giant Apollo Global Management is reportedly interested in making an offer for Twitter in the wake of Tesla CEO Elon Musk's $43 billion offer.
Apollo, which has roughly $500 billion of assets under management and owns Yahoo, has also been evaluating potential cooperation between the online-media company and Twitter, The Wall Street Journal added.
Twitter is expected to reject Musk's offer in the coming days, and a more detailed stance on the matter is expected on Apr. 28, when the company is set to report earnings. Twitter was up 7.5% on Apr. 18 and was up 0.1% in pre-market trading on Apr. 19.
Verizon Raises Minimum Wage to $20 — Where They Stand Among Competitors
Verizon announced on April 18 that it is raising its minimum wage for new employees to $20 an hour.
Verizon said that the new minimum wage will apply for new customer service, retail and inside sales employees. As for existing employees on any of these teams who currently receive less than $20 an hour, wages will be raised to this new rate automatically, according to an announcement.
CNET reported that while this represents a notable increase for Verizon, the company is only just now catching up to some of its rivals. In December, T-Mobile announced that it would be moving to a baseline minimum wage of at least $20 per hour for its full- and part-time staff. Both, however, lag behind AT&T, CNET added.
Work Shortage Has 'Long Social Distancing' Partly To Blame
With a tight labor market, a Great Resignation that shows no sign of abating, and companies having trouble attracting employees, a new phenomenon seems to be complicating the labor market. Millions of American workers who dropped out of the workforce during the pandemic plan on not re-entering the labor market, citing COVID concerns, according to new research. The authors of the research dubbed this phenomenon "long social distancing" and expect it to continue to lower the force participation in the future.
Social Security: How to Apply for Mother's or Father's Benefits
When a worker dies, Social Security survivor benefits help provide financial support for those that depended on their income. Workers' children, spouses and dependent parents could be eligible to receive benefits. Social Security's Mother's or Father's Insurance Benefit is paid to the surviving spouse or surviving divorced spouse of an insured worker.
To be eligible for benefits, you must have a child under the age of 16 or disabled in your care. You must also be unmarried and meet the marriage duration requirement; however, a surviving divorced spouse does not have to meet the 10-year marriage duration — but must be finally divorced from the deceased worker — according to benefits.gov.
Additionally, you must not be entitled to a higher Social Security retirement benefit on your own record, or be entitled to a widow's or widower's benefit.
Find out what documents you may need to provide by reading more.
SNAP Benefits in Ohio: What Criteria Qualifies You and How To Apply
Your household may qualify for SNAP benefits in Ohio if your gross monthly income is at or under 130% of the federal poverty guidelines. The amount you receive is based on household size, expenses and resources such as cash, savings and stocks.
Applying for Ohio's SNAP program can be done online through benefits.ohio.gov or by filling out a "Request for Cash, Food and Medical Assistance" form and submitting it to your county department of job and family services. You can drop off, mail or fax your application. You may also file the application through your local Ohio Benefit Bank site.
As Elon Musk Zeroes in on Twitter Acquisition, How Is Tesla Performing?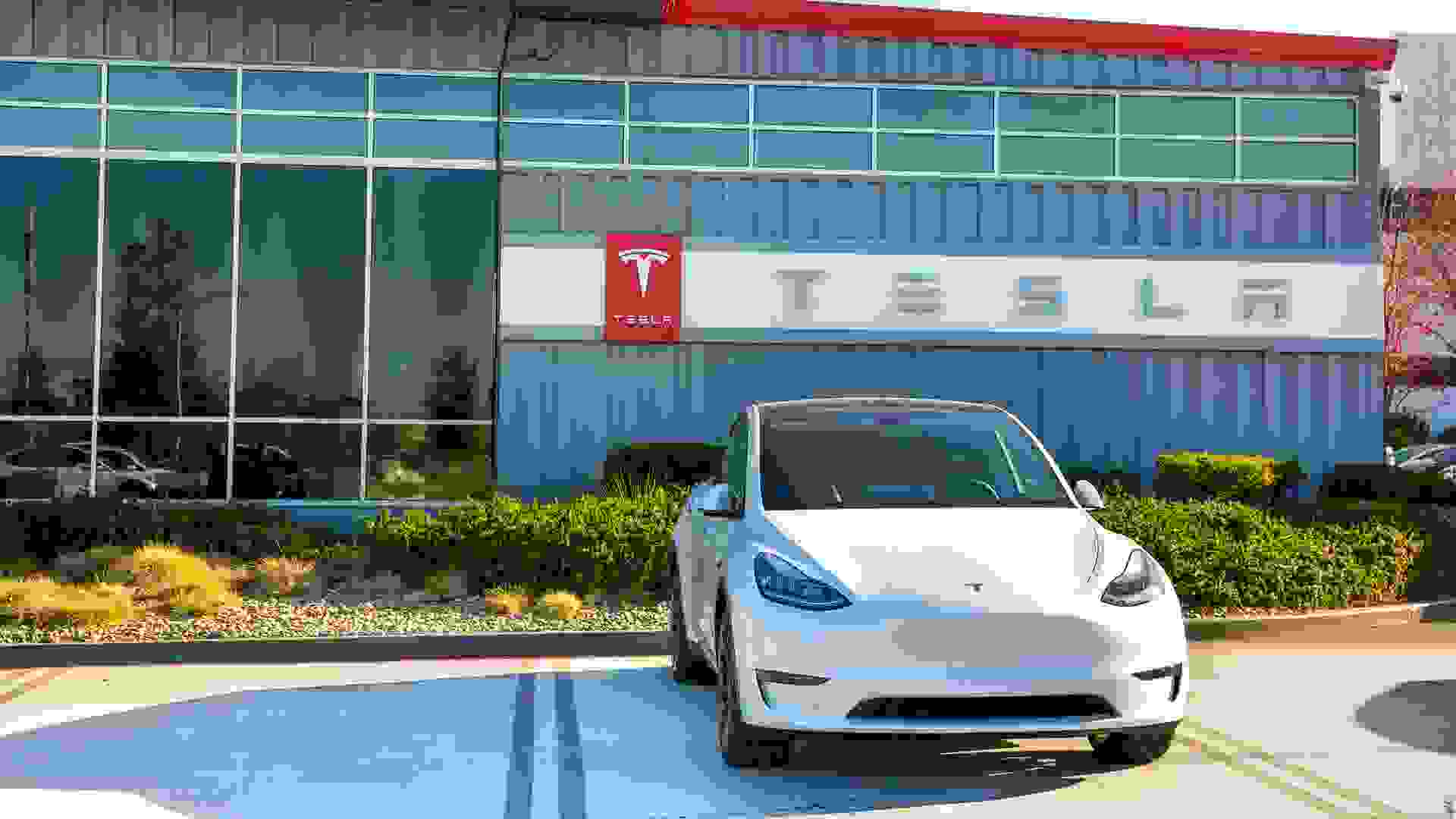 Tesla CEO Elon Musk has been very busy recently, most notably with his battle with Twitter following his bid to acquire the social media platform.
But the past few weeks also saw a string of additional major developments for Tesla, including a factory closing in Shanghai due to COVID-19 lockdowns, an opening of a Gigafactory in Austin and its "killer opening party," the announcement of a stock split and a drawn-out battle with the Securities and Exchange Commission (SEC) over tweets.
With Tesla earnings set to release Apr. 20, how is the stock faring? Click here to continue reading.
Treasury Department Call on Congress for Additional IRS Funding
The IRS appears to be in desperate need of funding as tax season draws to a close, and they're not afraid to say it after one of the most challenging filing seasons to date.
Natasha Sarin, deputy assistant secretary for economic policy and counselor for tax policy and implementation, said that backlogs are "the byproduct of chronic underfunding that has starved the IRS of the tools it needs to serve the American people, coupled with a historic pandemic that introduced new responsibilities alongside mammoth challenges" in a Treasury Department statement Apr. 18
IRS Shares Ways To Prep for Next Year's Taxes Now — Here's How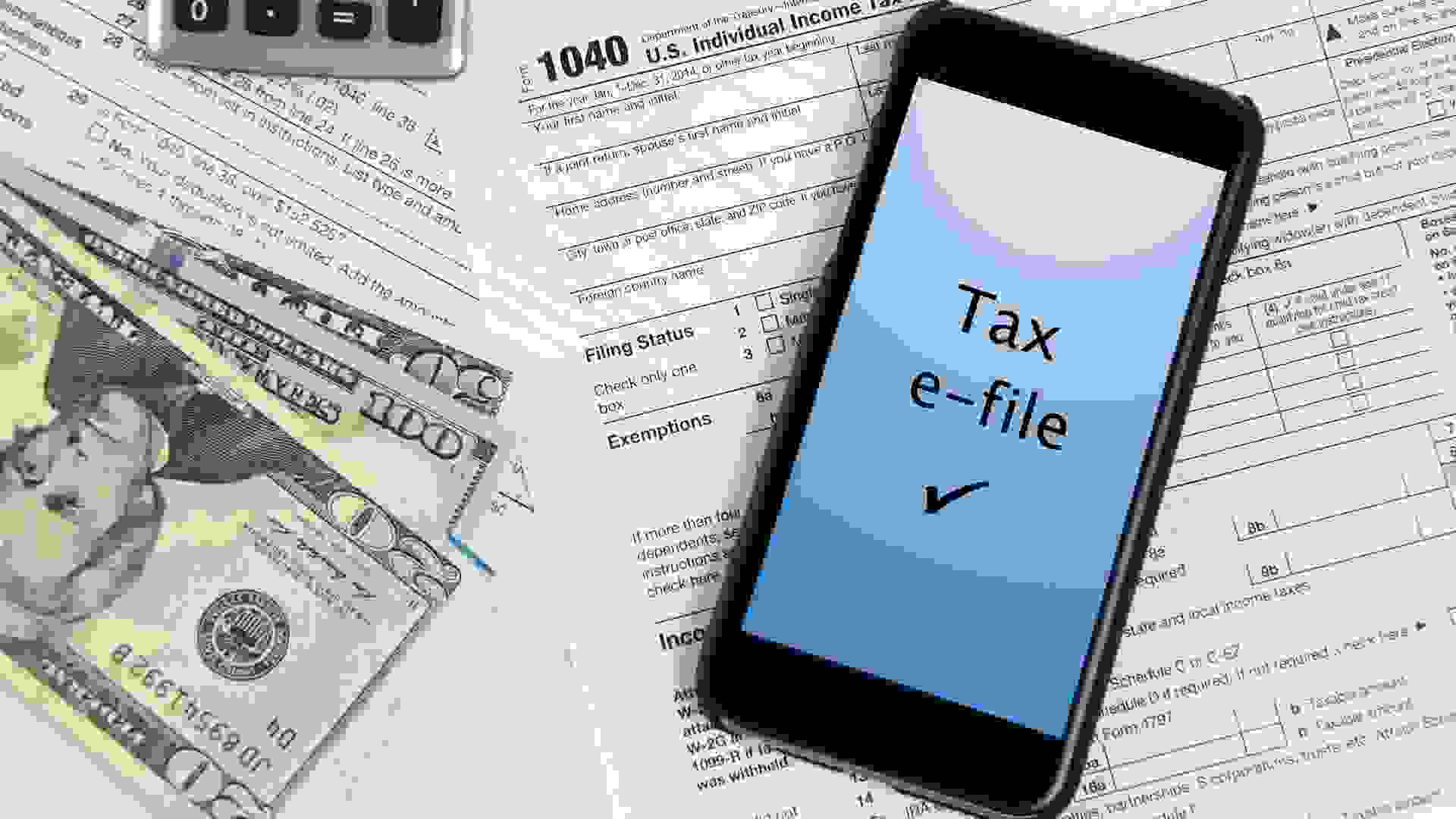 With today being Tax Day, the IRS took the initiative and updated its "Steps to Take Now to Get a Jump on Your Taxes" page. Among the tips include keeping paperwork surrounding your child tax credit payments.
If you'd like to get a jumpstart on next year's tax filing while you're in a groove, keep reading.
Pennsylvania Stimulus Checks of $2,000 Could Happen — What We Know
Under the American Rescue Plan Act (ARPA)-funded $500 million PA Opportunity Program, Pennsylvania households earning $80,000 or less could receive a one-time payment of up to $2,000.
However, the catch is that this money is currently wrapped up in federal ARPA dollars. And if action isn't taken by Dec. 31, 2024, the funds go back to the federal government. This is why Gov. Tom Wolf has requested that the General Assembly "get this money out of our coffers and into the pockets of Pennsylvanians."
For more details on when and how this money could reach Pennsylvanians pockets, read on.
IRS Form 4868 Allows You To Extend Your Tax Filing Deadline Free — But Beware
Yes, you can request a tax filing extension which allows you to postpone until Oct. 17, 2022, but there is a catch — an extension to file isn't the same as an extension to pay any taxes that you owe.
That's right, even if you file an extension form, you still must estimate your tax liability on said form and pay any amount due by the April 18 deadline (which is today).
Haven't Filed Your 2021 Taxes Yet? These Tips Make It Fast and Easy
When you delay filing your taxes until the very last opportunity (aka Tax Day 2022), you'll certainly want to do all within your power to make it as simple as possible.
With that in mind, simple tips such as making sure to file electronically, double-checking your information, gathering all proper documentation beforehand and making sure to claim all stimulus and child tax credit money (if eligible) go a long way.
Get the full details on being prepared by reading the article here.
Rivian, Rival to Tesla in Electric Vehicles, Warns of Battery Shortage
Supply chain disruptions and chip shortages have led Rivian, a leading electric vehicle (EV) company and competitor to Tesla, to warn investors of a looming EV battery shortage.
CEO R.J. Scaringe called building enough batteries one of the biggest hurdles the EV industry faces to boost sales from a few million to tens of millions within the next 10 years, as mining, processing and building battery cells from the raw materials has been a struggle.
For more on the ongoing EV shortage issue, read the full article.
Here's Where To Score Free (or Discounted) Goods on Tax Day 2022
April 18 is the final day to file your 2021 tax returns. However, if you've already taken care of them, why not make it a cause for celebration?
Businesses across the country including 7-Eleven, Cheesecake Factory, Office Depot and even Planet Fitness are offering ways to save big money with deals, discounts and freebies to commemorate Tax Day.
Check out all the latest ways to score free and discounted goods here.
Expect Monthly Car Payments of $691 as Interest Rates Rise
March prices and interest rates indicate that the monthly payment on average new vehicles hovers around $691, according to AP sources.
What's more, calculations from Cox Automotive and Moody's show that if your median gross income falls below $66K, you'll likely be unable to afford such regular payments.
Food Costs: Why Does Cost of Eggs Continue To Soar?
The United States Department of Agriculture's (USDA) Animal and Plant Health Inspection Service (APHIS) has stated that nearly 30 states have been affected by the avian (bird) flu outbreak sweeping the country.
While the CDC has said the risk to public health is low, average weekly large egg prices are up 44% from this time last year due to flocks raised for their eggs needing to be destroyed to avoid further spread.
SNAP Benefit Delay Forces 200 More Florida DCF Hires
The Florida Department of Children and Families has recently "experienced challenges in hiring staff," according to WEAR ABC 3 News. Due to the staffing issues, the DCF has hired 200 new employees since December to help with eligibility determinations.
It's Tax Day — How Much Do the President and Vice President Pay?
Just like regular folk, the President of the United States is subject to paying taxes on earned income, and 2021 was no exception for Joe Biden and First Lady Jill Biden. They paid $150,439 in federal income tax for their 2021 return at an effective federal income tax rate of 24.6%, as their adjusted gross income was $610,702.
Meanwhile, VP Kamala Harris and Second Gentleman Douglas Emhoff paid $523,371 on their reported federal AGI of $1.65 million, at an effective federal income tax rate of 31.6%.
Of course, if you want to get into the details, you'll have to read more.
Musk's Battle To Acquire Twitter Intensifies — Where Are We and What's Next?
As predicted, Twitter went the poison pill route in a bid to stop Elon Musk's hostile takeover. But will it succeed, and what comes next?
With many analysts now calling this an "MMA battle for Twitter" that will become "a game of high stakes poker," the question now becomes whether a second bidder could now enter the game. And Musk's cryptic tweeting only continues to confuse.
Social Security: How To Adjust Planning When Spouse Is Much Younger
Planning to retire, especially when it comes to your Social Security benefits, comes with a number of complications and considerations. When it comes to having a spouse who is considerably younger than you are, factors such as when to claim, health care and much more all come into play.
Florida Residents in Need of SNAP Benefits — Here's How To Apply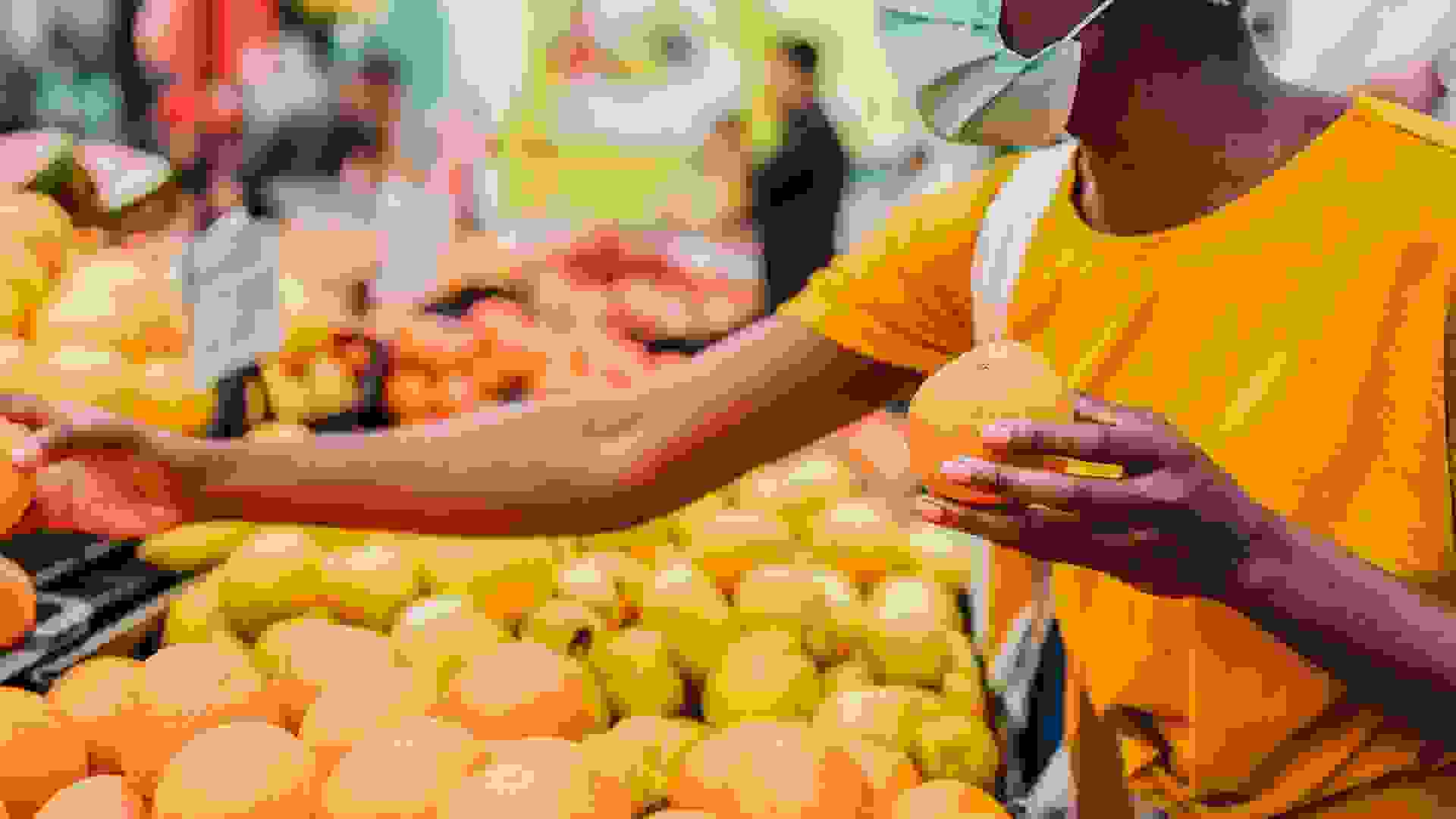 Those in need of the Supplemental Nutrition Assistance Program, which provides eligible Floridians a resource for monthly benefits (sometimes referred to as food stamps) can apply through Access Florida, the state's ESS self-service portal found here.
To learn what qualifies you for Florida SNAP benefits, read more.