How To Build Your Savings From Scratch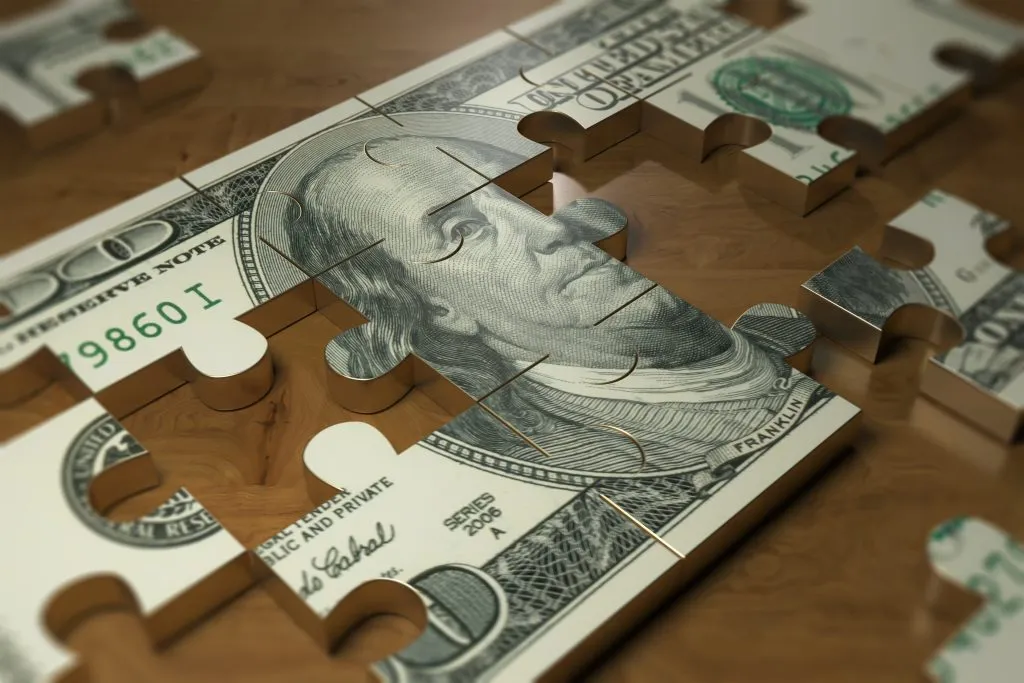 GOBankingRates maintains editorial independence. While we may receive compensation from actions taken after clicking on links within our content, no content has been supplied by any advertiser prior to publication.
Are you ready to take control of your finances and start saving money? We know that getting started can be tough, but with our simple guide, you can take the first step with confidence and be financially prepared for your future.
Any Successful Financial Plan Starts With a Budget
To take control of your finances, you need a budget. There's no way around it. But with all the tools available to handle the heavy lifting, there's also no excuses.
Simplifi by Quicken can help you create a holistic financial plan in minutes after linking your accounts. With a powerful and easy-to-use app, you can track your spending and reach your financial goals in under five minutes a week.
See for yourself with a 30-day free trial.
The Next Step in a Financial Plan is to Build Savings
Unexpected expenses like car repairs, leaky dishwashers, or even your kid's braces can wreak havoc on your finances if you don't have any savings to fall back on. But what if you can't afford to build an emergency fund? Don't worry, there are options.
One of the easiest and most effective options is to open a Chime® high yield savings account. With no monthly fees1 and a 2.00% Annual Percentage Yield (APY)2, you can start growing your savings automatically with features like Round Ups3 and Save When I Get Paid4.
Round Ups allow you to save on every purchase without feeling the burn, while Save When I Get Paid automatically saves a percentage of each paycheck. A Chime® Checking Account is required for a Chime high yield savings account and includes access to more than 60,000 fee-free ATMs5 and no monthly fees.
Open Your Chime Account today so you can start saving tomorrow.
Now It's Time to Tackle Debt
Like most of us, you've racked up some debt for one reason or another. The important thing isn't how you got into debt. It's how you're going to get out. And don't worry, you can get out.
If you're burdened with credit card debt or other forms of debt, it's time to take action. Assess your situation and make a plan to pay off your debt. You can do it yourself using your Simplifi app, or you can seek help from an expert at National Debt Relief. With a free, no-obligation debt relief consultation, you can get a savings estimate and see a custom plan to get out from under debt.
What have you got to lose? Talk with an expert today and take control of your debt.
Work on Your Credit Score
Another crucial aspect of your financial health is your credit score. Don't keep letting your credit score hold you back when there are easy solutions out there to help give it a boost.
The Secured Chime Credit Builder Visa® Credit Card is a new way to build credit. You can start building credit on everyday purchases and on-time payments when you use Chime Secured Credit Builder Visa Credit Card.6
To qualify, all you need to do is set up a qualifying direct deposit of $200 to your Chime Checking Account and then you're all set.
Bottom Line
Don't wait any longer to take control of your finances. With these simple steps and powerful tools at your fingertips, you can start saving money, paying off debt, and building a brighter financial future. The hardest part is simply making the time to get started. Click through to the recommended resources and start your journey to financial freedom today.
Chime is a financial technology company, not a bank. Banking services and debit card provided by The Bancorp Bank, N.A. or Stride Bank, N.A.; Members FDIC. Credit Builder card issued by Stride Bank, N.A.
1 There's no fee for the Chime Savings Account. Cash withdrawal and Third-party fees may apply to Chime Checking Accounts. You must have a Chime Checking Account to open a Chime Savings Account.
2 The Annual Percentage Yield ("APY") for the Chime Savings Account is variable and may change at any time. The disclosed APY is accurate as of September 20, 2023. No minimum balance required. Must have $0.01 in savings to earn interest.
3 Round Ups automatically round up debit card purchases to the nearest dollar and transfer the round up from your Chime Checking Account to your Savings Account.
4 Save When I Get Paid automatically transfers 10% of your direct deposits of $500 or more from your Checking Account into your Savings Account.
5Out of network ATM withdrawal and over the counter advance fees may apply. See here for details
6 To apply for Credit Builder, you must have received a single qualifying direct deposit of $200 or more to your Checking Account. The qualifying direct deposit must be from your employer, payroll provider, gig economy payer, or benefits payer by Automated Clearing House (ACH) deposit OR Original Credit Transaction (OCT). Bank ACH transfers, Pay Anyone transfers, verification or trial deposits from financial institutions, peer to peer transfers from services such as PayPal, Cash App, or Venmo, mobile check deposits, cash loads or deposits, one-time direct deposits, such as tax refunds and other similar transactions, and any deposit to which Chime deems to not be a qualifying direct deposit are not qualifying direct deposits.