GOBankingRates maintains editorial independence. While we may receive compensation from actions taken after clicking on links within our content, no content has been supplied by any advertiser prior to publication.
Protect Your Financial Future With Gold and Silver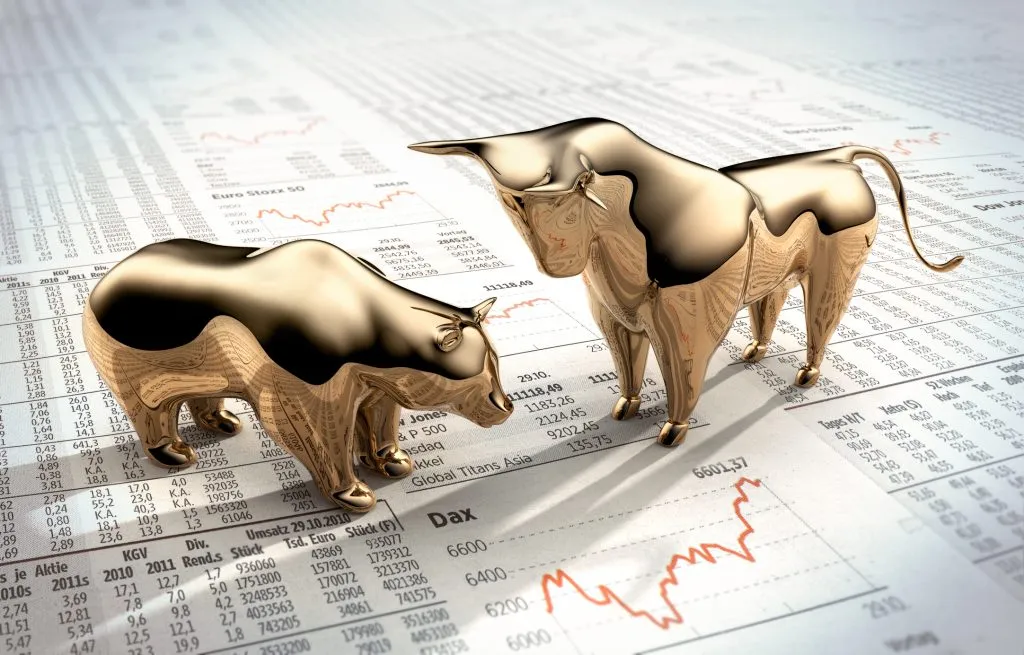 Have you peeked at your retirement savings this year? If you're like most Americans, you probably cringed a bit.
In fact, a November data analysis from Fidelity found that the average retirement account was down 23% from the previous year. Ouch!
2022's bear market served as a wake-up call to many retirement savers, and it left a message: Make sure you're diversified.
Many investors choose to diversify by purchasing precious metals such as gold and silver.
But how do you add precious metals to your retirement portfolio? There are two common ways this can be done.
The first way is to buy stock in a precious metals company or invest in an exchange-traded fund that tracks a precious metals index.
But there's a second way that's growing in popularity, and it allows you to own actual physical precious metals in your retirement portfolio rather than just shares of an ETF. You can set up a specialized precious metals IRA.
Once a cumbersome process, setting up a precious metals IRA – and even rolling over funds from another retirement account – is now fast and easy. For example, opening an account with Lear Capital, a leader in precious metals IRAs, just requires you to fill out a 10-minute application form. A specialist walks you through the set-up process and arranges a tax-free rollover from another account if desired. Transfers of funds usually take around five days.
Once funds show up in your account, you're ready to choose from bullion, that classic American Gold Eagle coin, and a wide range of other metals. Once purchased, your metals are stored safely in a depository vault and are insured for added protection.
Lear Capital has helped investors diversify with precious metals for 25 years and has earned a AAA rating from the Business Consumer Alliance with more than 90,000 customers.
To make things easier, Lear Capital offers a precious metals investor kit so you can learn more about the process and why precious metals can be a strong choice when diversifying your portfolio.
When you invest with Lear, you also get a 24-hour risk-free guarantee. Lear sends you an invoice guaranteeing the price and quantity of your metals and you can review it for 24 hours. If you decide not to buy, the purchase is released and there's no obligation to pay.