10 Companies You Should Invest in Before 2016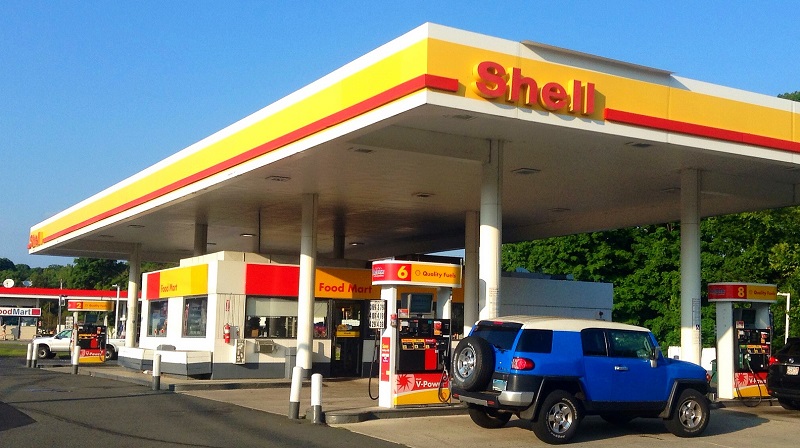 No Magic 8 Ball, no matter how hard you shake it, can tell you which stocks are going to explode. Even if Google itself is worth a zillion dollars, the best any search engine can do is provide lots of opinions — some solid, some squishy — about which stock constitutes the next big ka-ching.
That said, figures rarely lie, and those who study markets for a living have every incentive to get it right.
Here are 10 stocks to invest in right now before 2015 ends. Many of them are up-and-comers, and some are familiar names with newly fabulous flight potential. All of them have a chance to be the best growth stocks in 2016:
1. Precision Castparts Corp. (NYSE: PCP)
Stock price: $229.40
Precision Castparts Corp. is a Portland, Ore., outfit that makes machined metal components for aerospace, power and industrial markets. And it's been down for much of the year — that is, before Warren Buffett climbed in the cockpit. He plunked down $37.2 billion in cold, hard cash on Aug. 10 to buy the company — the biggest deal of his career and equivalent to $235 a share.
Buffett's bullish on Precision because of its vaunted status within the airline industry. "Precision is poised to continue to be a critical supplier to Boeing, Airbus and engine makers," said Michael Schwerdtfeger, managing director at Chapman Associates. He advises entrepreneurs and business owners on sell-side mergers and acquisitions.
2. Eagle Pharmaceuticals (NASDAQ: EGRX)
Stock price: $82.36
Eagle Pharmaceutical, Inc. only has about 11 to 50 employees, according to its LinkedIn page. Yet small as this company is, it's a giant profit machine on the NASDAQ.
Near the end of last year, Eagle was trading at $15.50. But its fantastic climb actually began in February, after it entered into an exclusive licensing agreement with Teva Pharmaceuticals. That drove revenues up to $36.3 million for the first quarter of 2015, compared with just $5 million for the first quarter of 2014.
The deal was clinched thanks to the drug bendamustine, which is used to treat leukemia and lymphomas. But Teva is "not just a one-drug company," said Tim Lugo, an analyst with William Blair & Company, an investment banking and asset management firm. "They will have significant launches in 2016 that should drive pretty meaningful earnings."
Read: 9 Safe Stocks for First-Time Investors
3. NorthStar Realty Finance (NYSE: NRF)
Stock price: $13.93
NorthStar's portfolio consists of a number of sectors based in Europe, including health care, hotels, manufactured housing communities and multifamily properties. Chances are you've never heard of it, though your portfolio is dying for an introduction.
Though it's down about 23 percent from a year ago, a series of spinoffs could yield a handsome return. And let's put that in perspective: Parent companies generate 14 percent average returns one year after they spin-off a division, rising to 28 percent after two years, according to a joint study by The Edge and Deloitte.
NorthStar is spinning off its European real estate business — and that might be just the start. "Look for value creation through the potential spinoff of its mortgage assets, or separating the diversified real estate portfolio into single asset portfolios," said Manish Kedia, senior analyst with The Edge Consulting Group, which provides expert analysis on spinoffs.
4. SPX Corporation (NYSE: SPW)
Stock price: $56.11
Based in the Charlotte, N.C., area, SPX makes parts and products for the energy, industrial and food and beverage sectors. Like NorthStar, it's expected to benefit from some highly profitable spinoffs.
For SPX, it's all about going with the flow — literally. Flow technology involves products used to process, blend and transport fluids. And SPX should complete a spinoff of its flow and hydraulic technologies into a new entity (SPX FLOW) by October, according to Kedia. "Similar spinoffs in the flow space have generated significant returns for the shareholders," he said.
5. Ensign Group (NASDAQ: ENSG)
Stock price: $47.70
Ensign owns more than 100 nursing facilities, hospice companies, home healthcare businesses and urgent care clinics. "In 2015 alone, the company has acquired 18 more operations and increased its revenue 28 percent, more than doubling the already booming industry average," said Kyle O'Dell, managing partner at O'Dell, Winkfield, Roseman & Shipp, a retirement planning firm. "This stock should only continue to climb."
And climb it has: It's up more than 39 percent over the last 12 months.
Related: 10 Startups That Will Put Money in Your Pocket
6. Gilead Sciences (NASDAQ: GILD)
Stock price: $105.10
Here's another pharmaceutical company that's escaped a good deal of public notice and even has a somewhat cryptic message on its website regarding its core business: "Gilead Sciences is a research-based biopharmaceutical company that discovers, develops and commercializes innovative medicines in areas of unmet need." And if making a mint is your unmet need, maybe Gilead is the right company for you.
"After shifting focus to develop treatments for pulmonary disease in 2006, Gilead Sciences has seen tremendous growth," said O'Dell. In the past five years, the stock has multiplied by more than five times, rising from a share price of around $17 to its current value over the $100 mark.
7. Royal Dutch Shell (NYSE: RDS.A)
Stock price: $50.39
It's not exactly an unknown name, and it's not exactly a lovable stock either. The international energy firm is by anyone's measure "beaten down," said John Reese, founder of the Validea Market Legends ETF. For the year, Shell's price is down more than 20 percent.
Yet, Shell is "exhibiting deep value characteristics," Reese notes. "Its price-to-book, price-to-cash flow and price-to-dividend ratios are all in the bottom 20 percent of all stock, signaling a great value opportunity. And with the massive declines in energy-related names, this stock exhibits good upside potential and valuations that give it a margin of safety to the downside." In other words, pull up to the pump.
8. Sinclair Broadcast Group (NASDAQ: SBGI)
Stock price: $26.41
What does a presidential campaign have to do with a telecom company? Political ads, my friend, political ads. Plug your ears to all the sniping, but keep an eye on Sinclair's pricing, said Derek Schmidly, principal financial advisor at Auxan Capital Advisors. "A good percentage of their stations are in swing states, and the stock is already trading pretty cheap," he said.
It's down more than 5 percent from this time last year, but wait until all the votes are counted. "In the months following the last election cycle, this stock shot up from the $8 to $10 range to more than $30 per share," said Schmidly.
9. Zebra Technologies (NASDAQ: ZBRA)
Share price: $81.54
You might not know Zebra by name, but you certainly know its stripes. "Zebra is the barcode company, making the vertical bars that enable companies to track each item in its supply chain," said G. Mathis Conner, investment manager at the Conner Management Group.
And now, Zebra is king of the jungle, acquiring its next-largest competitor from a Motorola subsidiary. "It's reaping the benefits through additional market share and efficiency gains," said Conner. He believes that with its strong balance sheet and earnings outlook, Zebra could rise 50 percent over the next 12 months from its current price in the $80 range. It's an especially good bargain given that days before the stock market's August mini-crash, it was trading as high as $110 a share.
10. Suez Environnement (EPA: SEV)
Stock price: 16 euros (about $18)
Liquid assets indeed. This Paris-based utility company provides drinking water and wastewater treatment in numerous countries. "Its United Water subsidiary in the U.S. is growing by striking deals to manage municipally owned water plants," said Marc Robert, COO at Water Asset Management, a firm that manages global water investments.
Suez stock is up more than a third from mid-October 2014, and the company has a market cap of about $9 billion. So far this year, share prices have increased by more than 16 percent, making this one of the stocks you should invest in 2016.
Keep reading: 10 Best Short-Term Stock Investments
Disclaimer: Stock price estimates and figures are as of Sept. 9, 2015, according to Google Finance.
Photo credit: Mike Mozart/Flickr