How to Balance Your Retirement Savings Plan and Holiday Shopping This Year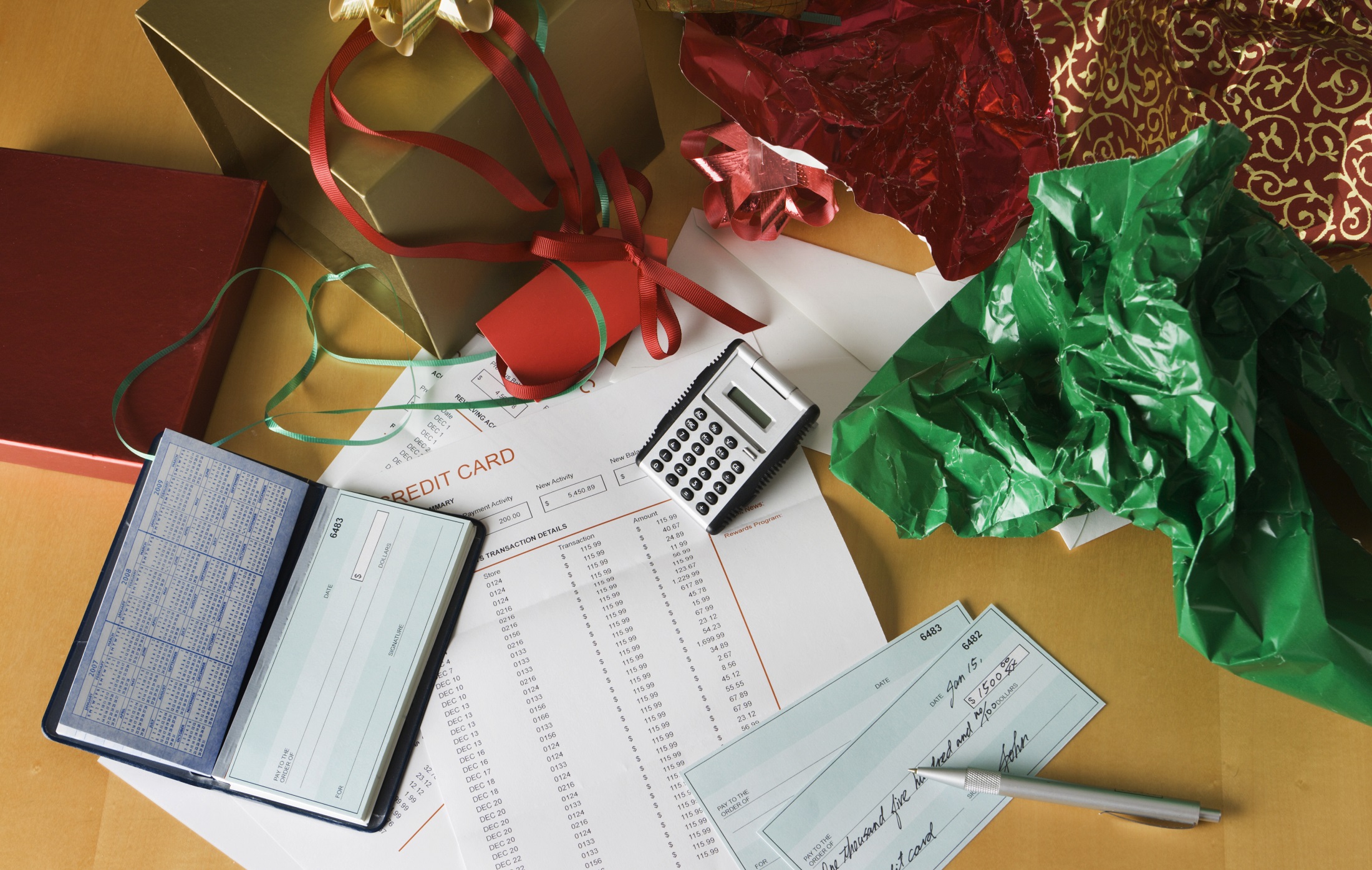 Many people feel the urge to splurge around the holidays. In fact, 40 percent of shoppers say they plan to spend even more during the holiday season this year than last year, according to a survey of more than 1,500 consumers by the professional services company Accenture.
"We all want to spend on gifts for our friends and family, but it's important to think of the long-run implications," said Greg Smith, president of 401k management service Blooom. Or put another way, will overspending during this holiday season affect your ability to meet your savings goals for the future?
Perhaps you're thinking that you have plenty of time to save for retirement, but the holidays are right around the corner. Maybe you're considering halting contributions to your 401k because there are gifts to buy and people to please. However, it would be a financial mistake to shortchange your retirement so you could lavish your loved ones with more or expensive gifts.
Here's how to contribute to your retirement plan and shop for the holidays without comprising your financial security:
Pay Yourself First
If you're thinking of delaying contributions to a retirement account until after Christmas, consider this: "Every year you get behind, it gets harder and harder to catch up," Smith said. That's why you need to make saving for retirement a priority.
The easiest way to pay yourself first is to have contributions to your workplace retirement account automatically withdrawn from your paycheck before you can spend the money, Smith said. Ideally, experts recommend that you set aside 10 percent or more or your income annually. Make sure you contribute at least enough to get the full matching contribution from your employer if it offers this benefit. "It's the closest thing to free money you can get," Smith said.
If you don't have a workplace retirement account, set up automatic deposits into an Individual Retirement Account (IRA)Alt or solo 401k if you're self-employed. This ensures that the money is deposited into a savings plan before you have a chance to spend it. And this saves you the time and hassle of having to transfer money each month on your own.
Have a Plan
"Shopping for the holidays should never eat into your long-term savings," said Benjamin K. Glaser, features editor with DealNews. "So our advice is to work backward when figuring out your holiday gift budget. Make your full payments to any savings accounts or retirement funds, then determine how much you can afford to spend on gifts this holiday."
Once you have this number, make a list of the people for whom you plan to buy gifts. Determine how much you're willing to spend on each. If you find that your budget isn't big enough, consider eliminating people from your list, or just give holiday cards to those who aren't close friends and family.
Spend Less for Gifts
You can stay within your budget by using several strategies to get the best deals on purchases. For example, sign up to receive alerts on the goods you want from sites that feature deals such as FatWallet.com and Slickdeals.net. Use sites such as DealNews.com and Offers.com to find discounts and coupon codes.
To save money, you might want to consider making low-cost homemade gifts or pooling your money with friends or family to buy group gifts.
Read: 30 Ways to Save $1,000 on Holiday Gifts This Year
Make Compromises
If your budget doesn't allow you to save for your retirement and partake in gift giving, there are ways to share the holiday spirit. "Gifts of time really can mean the most," said Kevin Gallegos, vice president of operations for Freedom Financial Network in Phoenix. For example, your neighbor might appreciate having her driveway shoveled, or a couple you know might appreciate babysitting services for a night out, he said.
If your extended family exchanges gifts, you could suggest drawing names so that you only have to buy something for one person rather than every aunt, uncle, niece and nephew. Or you could take it a step further and propose replacing the annual family gift exchange with a shared experience, such as caroling or volunteering.
Related: How to Convince Your Family to Stop Gift Giving Without Being a Grinch
Avoid Buying Gifts for Yourself
If you go holiday shopping for others but end up buying items for your wardrobe or your home, you're in good company. More than half of holiday shoppers said they planned to splurge on themselves and/or others for non-gift items this year, spending an average of $131.59, according to a survey by the National Retail Federation. The survey also found that individuals expected to spend an average $805.65 on holiday gifts.
Although it's tempting to buy gifts for yourself, consider instead giving your retirement savings a boost with a contribution equal to the amount you would've spent on a holiday splurge.
Don't Raid Your Retirement Account
In a survey conducted earlier this year, T. Rowe Price asked 1,000 parents of kids ages 8 to 14 if they spent more than they should have on their children during last year's holiday season. As many as 62 percent admitted that they did. Most parents said they used their current income (56 percent) and credit cards (47 percent) to cover holiday spending. But 7 percent of parents said they tapped their retirement savings to cover holiday spending, and 9 percent hit up their emergency fund.
You might think you're better off taking money from your retirement account than racking up credit card interest and debt. But there's a high price associated with this. You'll have to pay taxes on withdrawals and a 10 percent penalty if you're younger than 59 ½. And if you regularly raid your account to cover holiday spending, soon you won't have any retirement savings to tap. Take a step back and consider how spending too much today could impact your savings plan and retirement goals.
Generate Extra Cash
Rather than raid your retirement account for cash, look for ways to generate extra income for holiday shopping. Turn those unwanted gift cards into cash by selling them on sites such as CardCash.com or Cardpool.com. You can sell your unwanted electronics, even damaged ones, at sites such as Gazelle.com, NextWorth.com and uSell.com.
Related: Five Ways to Earn Extra Money Before Black Friday
Temptation to spend is everywhere during the holiday season. To keep your retirement savings plan intact and avoid going into debt, consider how your financial goals are related. Make a holiday budget and savings plan and stick to it. Your stress level will fall, and your future self will appreciate the ability to live comfortably in retirement.